Avoid the contrasts between the colors while maintaining the same tone throughout the room is one of the best tricks to give light to your small floor making it even more spacious. And precisely, the choice of color in decoration of your home, is one of the most important decisions you will have to make.
Pure white in your home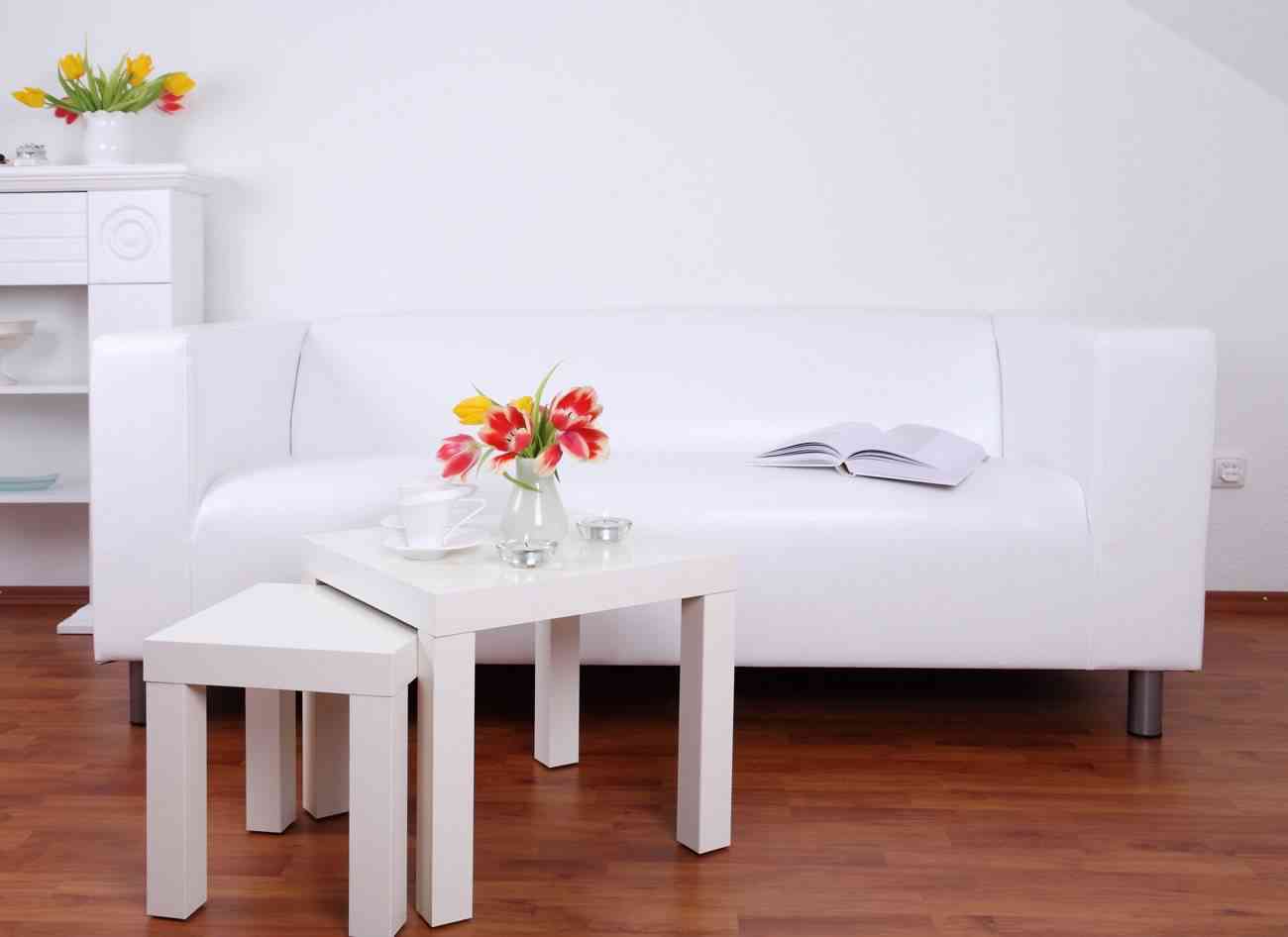 By excellence, White is one of the best colors to give light to your floor. It is a strong ally that helps to take advantage of natural light (as the sun bounces) simulating more space. This small living room sloping roof, is decorated in a complete and pure white. The furniture is of simple lines, the tables (that you can find in Ikea at a very economic price) and the complements, also go in this color. As you will observe, a certain contrast has been sought with the use of fresh flowers scattered throughout the room. What do you think?
Beige in your small apartment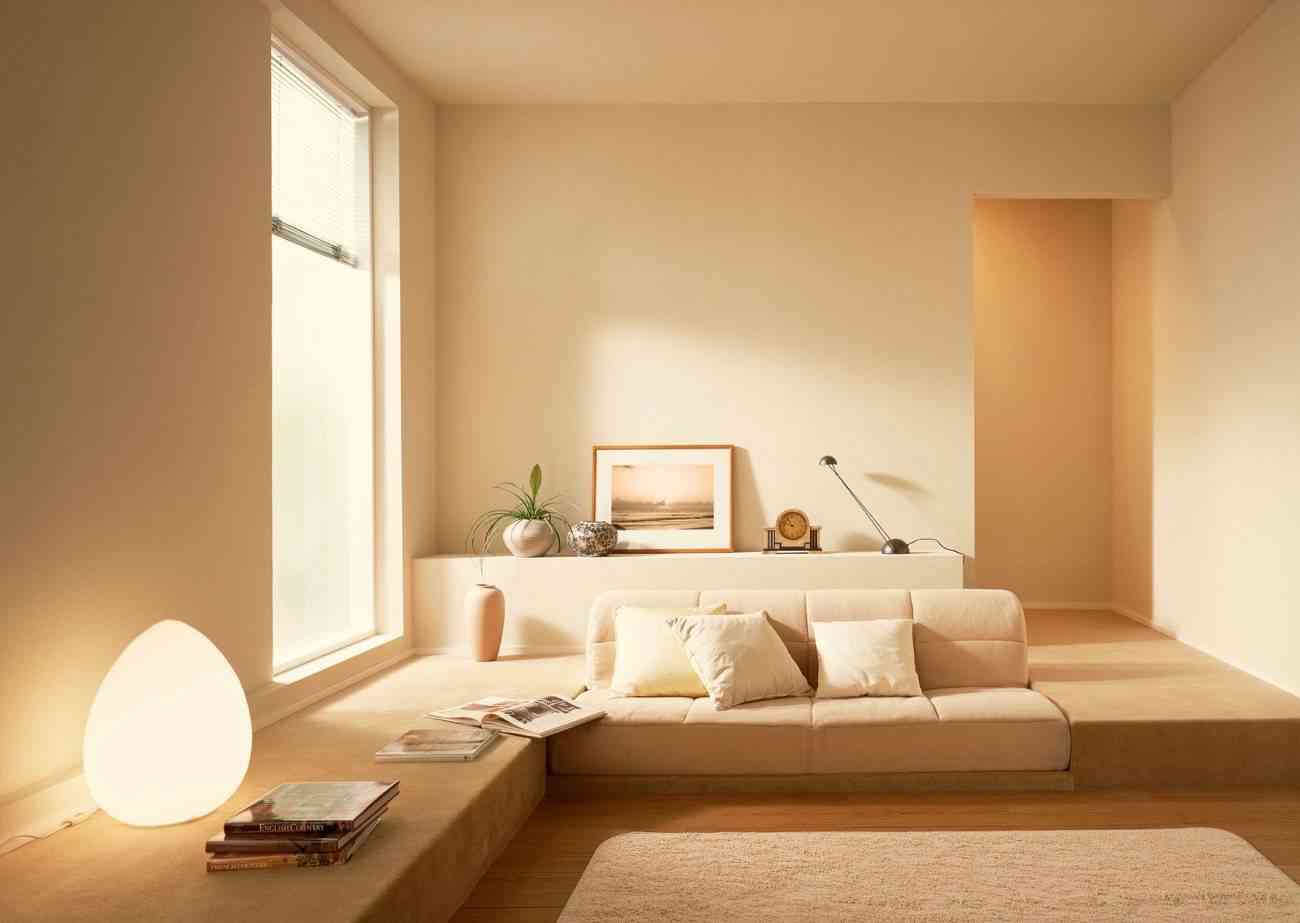 The beige color gives a touch of elegance to the space. You can create a comfortable environment, with soft tones of the same. This color belongs to the range of warm ones. It fits very well in spaces like bedrooms or living rooms like this, at double height. It is important to take advantage of the light from a natural source (like the window). The beige sofa, placed strategically, seems almost embedded in the small gap between the entrance and the window. If you combine these tonalities correctly, you will achieve a very pleasant aesthetic.
Cream colors to decorate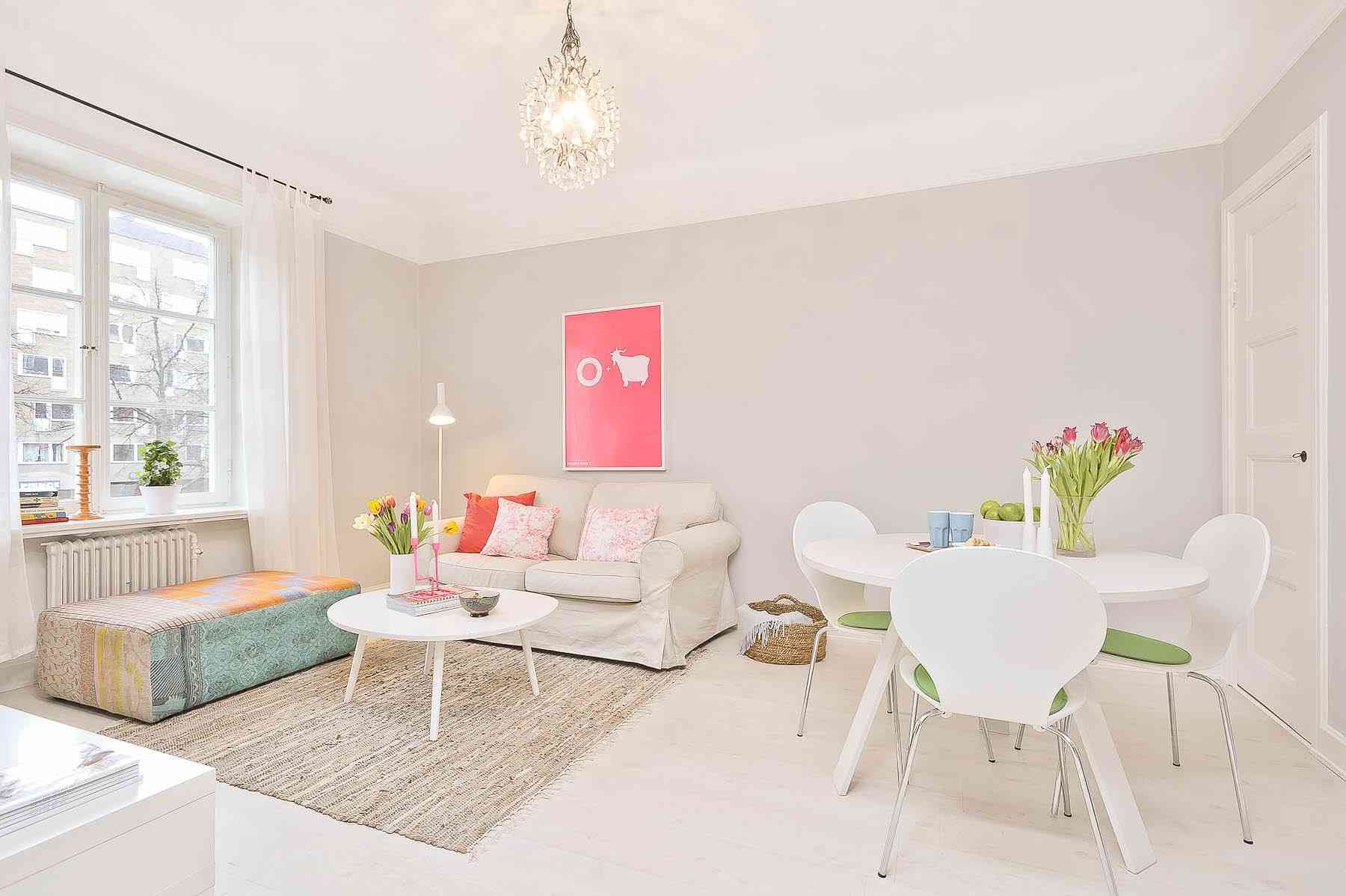 Cream color, It is a slightly tinted white. And it becomes a great solution to give light to your spaces. This color is lighter than beige and helps to give uniformity to your small floor. It looks great in areas like the living room, the bedroom or the bathroom. What do you think?
Yellow to give life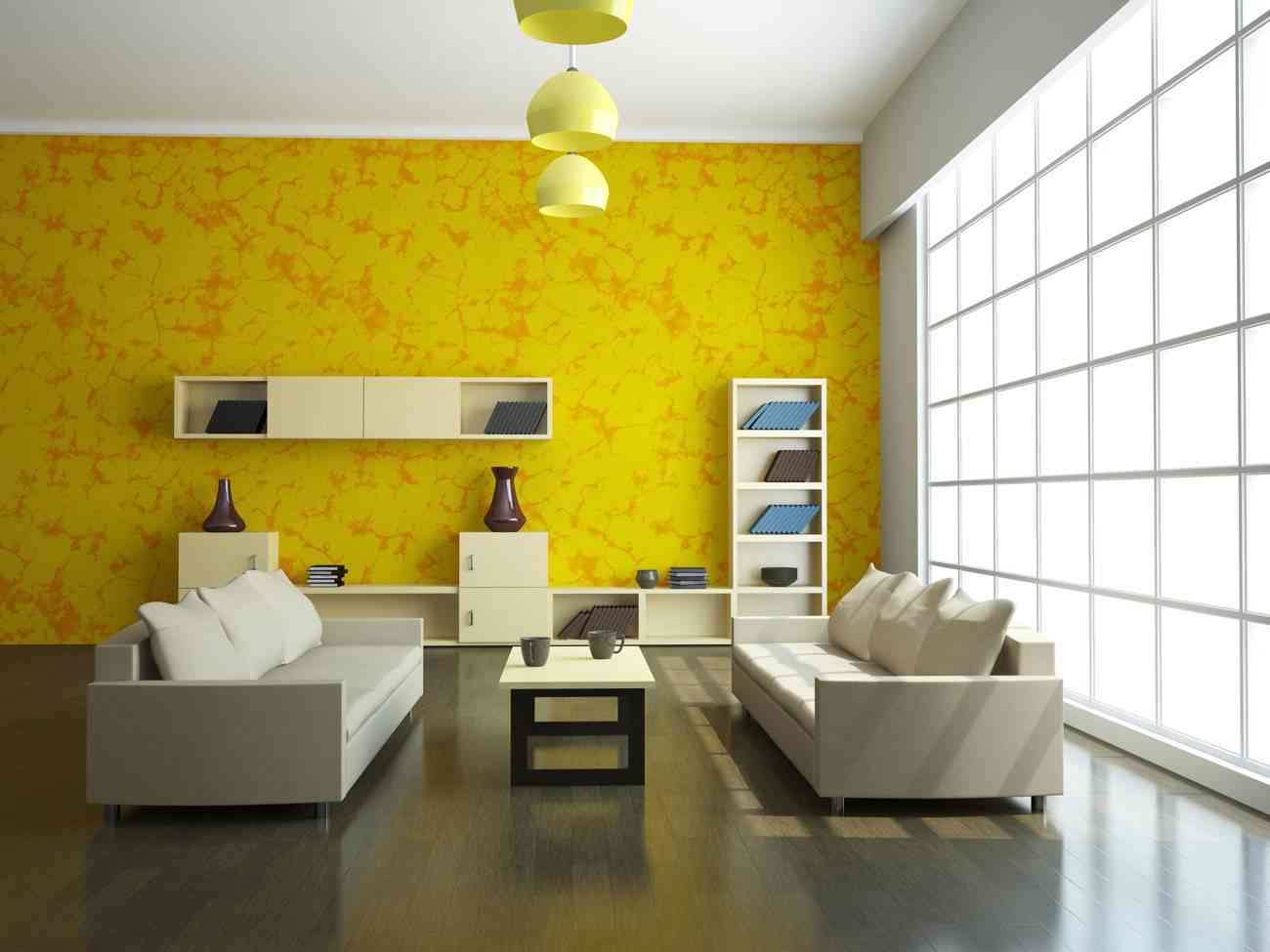 This cheerful and warm color is a great idea for Decorate the living room, the kitchen or another place of recreation. Ideal for the most summery decorations, you can choose from an immense range of tonalities, to give lighting to any space. Paint the walls and / or get yourself precious furniture, textiles and accessories, choosing between the most vibrant and acid tones, even shades as clear as pastel. Do not be afraid to try colors like this!
Light gray a classic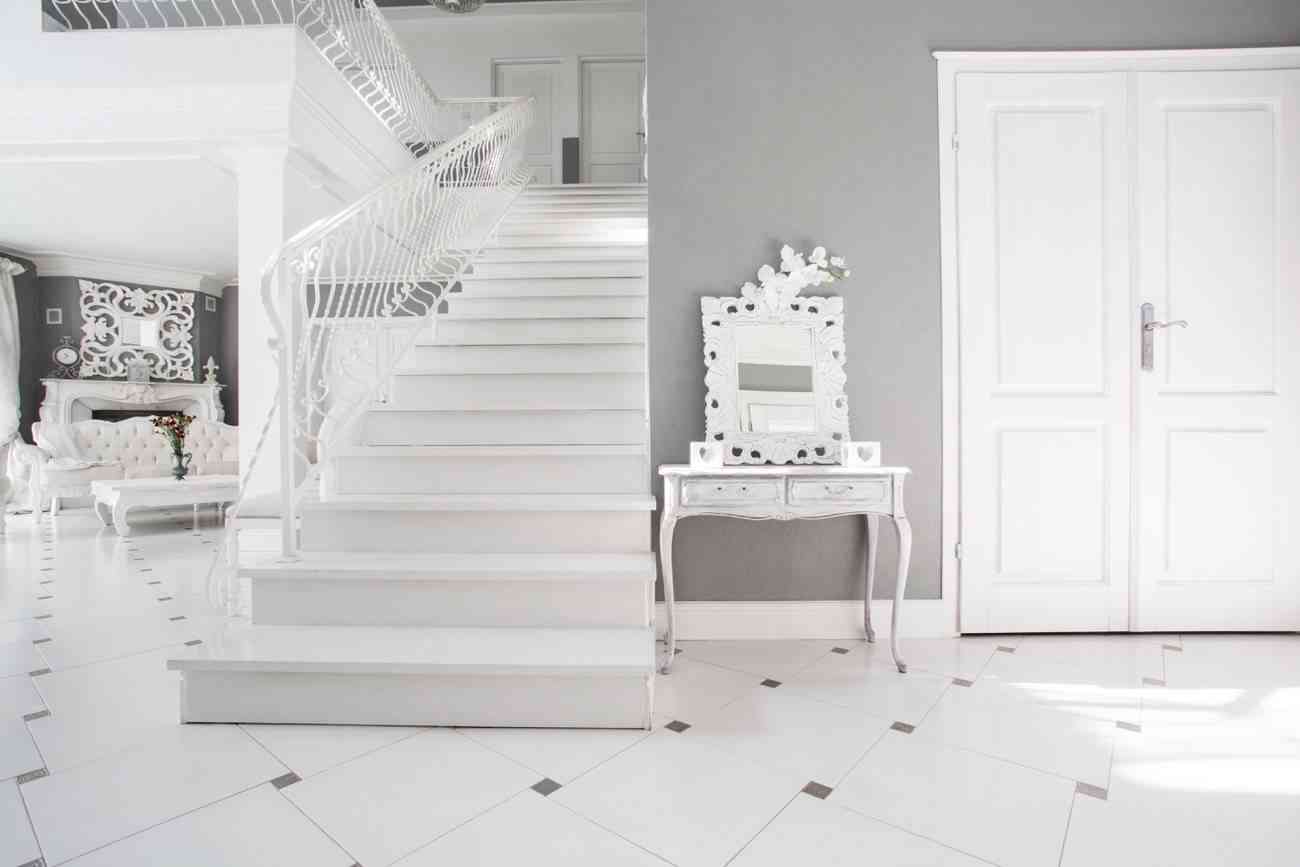 The grey color, It is one of the great favorites to provide lighting in small spaces. The best and to take more advantage of this color, is to move by clear tones and not raise the dark tone much. In this way you will achieve a space aesthetically elegant and bright. Look at this entrance, with the wall painted in gray and a floor with brushstrokes in this color. Although the ladder occupies a lot of place, it seems larger. If you look closely, they only have three windows, so in this case they have also played with the mirrors, so there is extra lighting.
Very chic pastel pink
The pastel pink color, It is perfect for decorating bedrooms for girls, for the entrance of the house or for the living room. But equally, you can decorate any space in this color. If you are a great lover of pastel pink, you will find beautiful wallpapers, furniture in this color or accessories that share it. Always try, look for different shades of it to achieve even more space.
Look for the rose in the walls, in textiles or accessories. Almost anywhere, decorated in pastel pink, is a perfect canvas to apply a certain touch or vintage style. If you love this style, combine very light roses. It is also perfect to create a bedroom in the purest style princess What do you think?
Light blue to give your rooms simplicity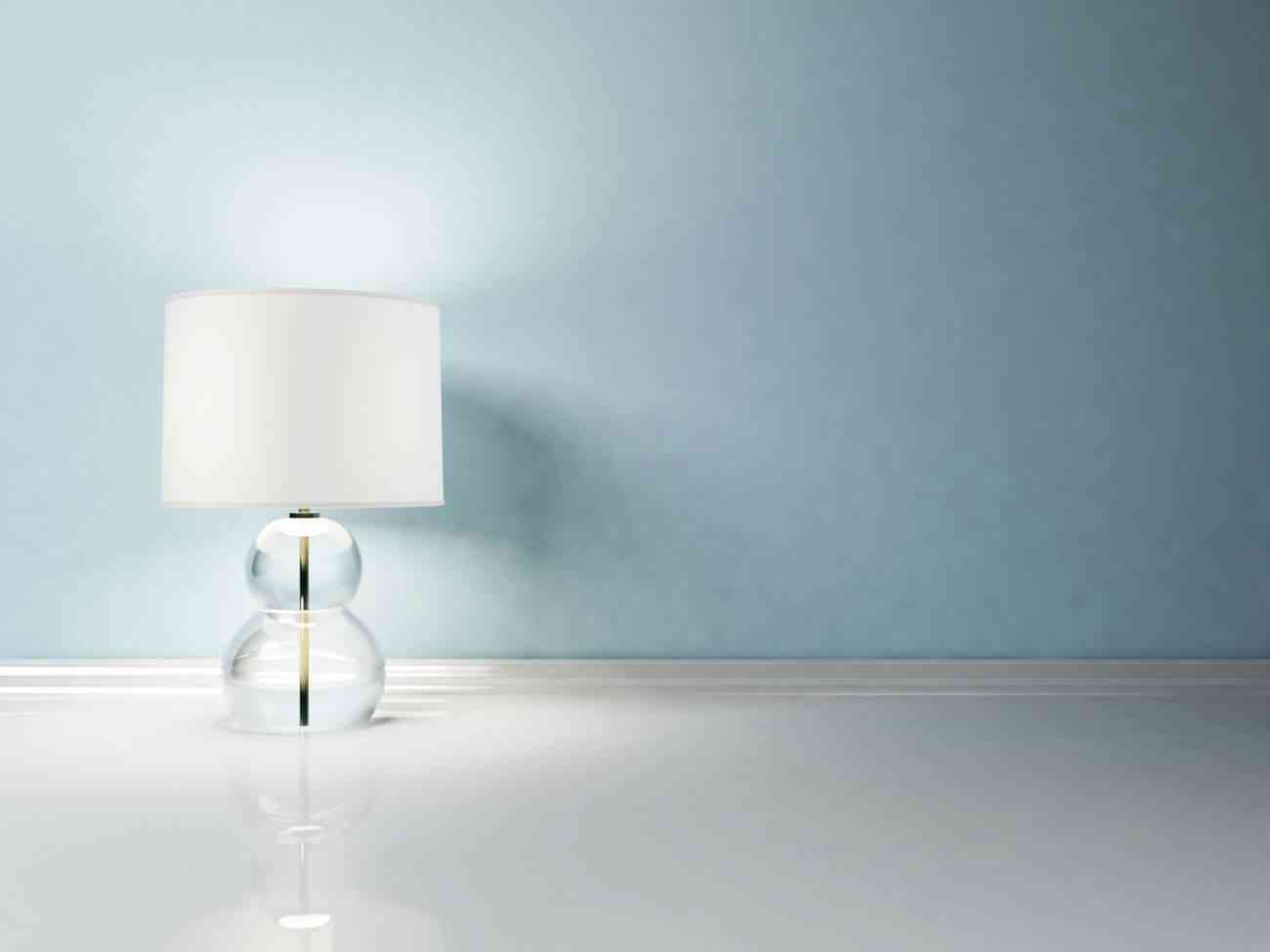 The light blue color, belongs to the range of cold colors. It becomes a color, perfect for decorating children's bedrooms, terraces or the bathroom. Normally, cool tones bring calmness and serenity. Of the blue color, they also say that it is the color of life. It is ideal for decorating a small floor. Remember also, that you must be careful with the darkest tones. I also propose to combine it with glass or transparent accessories, to give more depth.
Light green for your kitchen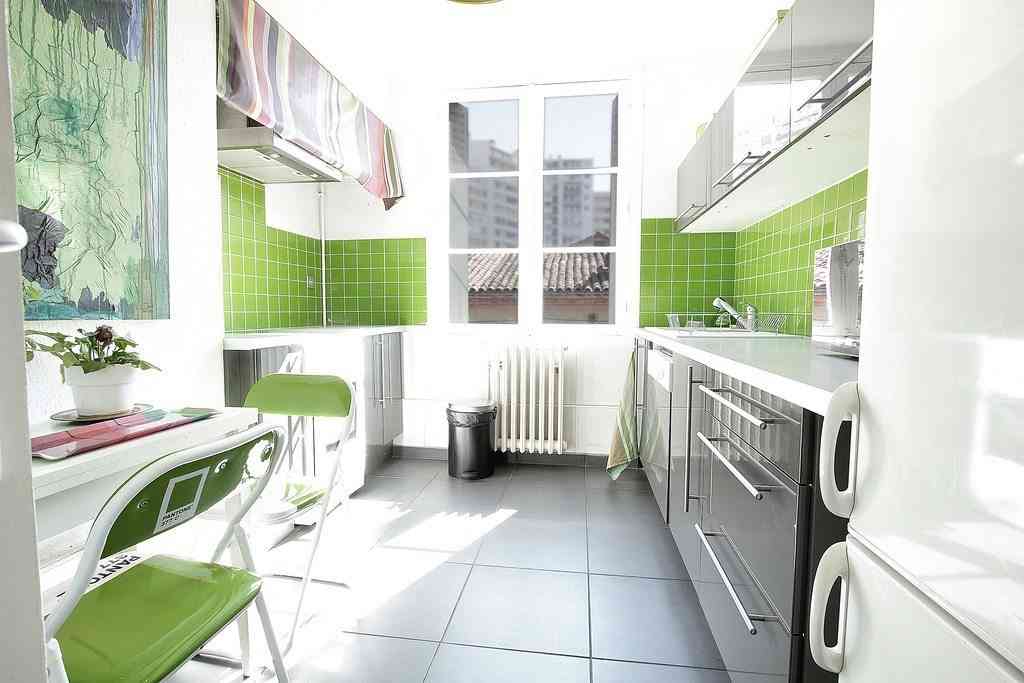 The color of hope, It is perfect to decorate places like bedrooms, bathrooms or kitchens. It is also perfect for offices or work spaces. It is a color that helps to calm and open the mind. Use its different varieties of light green, to take advantage of the brightness of your spaces. And be careful with the darker tones, since they will subtract that light you are looking for in the space to decorate.
Earth color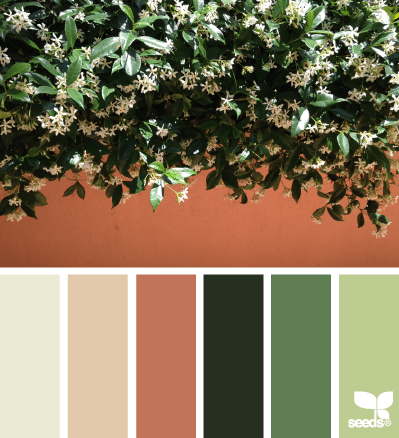 The earth color and its precious nuances, will bring to your small apartment an atmosphere cozy, pleasant and comfortable. It is usual to see rooms, decorated in these tones that invite you to enjoy the space. Also, you can decorate the terrace, the bedroom or the bathroom in this color.
Earth colors include reds, yellows and browns which simulate the tonalities of sand, clay, mud ... etc. With a nice combination of shades and nuances, you'll make your small apartment look bigger, more cozy and brighter. What do you think?
Light orange color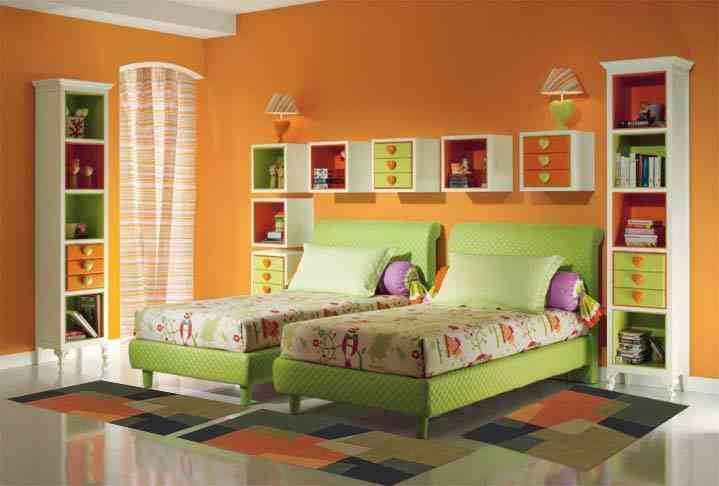 The light orange color, invites you to relax while not using more vibrant tonalities. In this way it is perfect to decorate places like a children's bedroom or bathroom. On the wall it looks pretty good, but you can also get it in furniture, textiles or accessories. What do you think?
Even if you have a small, dark floor, the space can be used in many ways. Not only is looking for a place for everything, you can also learn many things about colors and how they influence decoration.
As you will see, the colors contribute a lot in the decoration. And depending on which one you choose and its variants, the small places will look bigger and brighter. And not only this, also the colors influence the mood. If you are interested in knowing a little more about the colors and their influences, you can read the following article from the colors in the theory of feng shui What do you think?