Is your baby getting older? Maybe it's time to change from the crib to a large child's bed. Or maybe you want to redecorate your room to give it a fantasy environment. Today we present a series of original children's beds with which you can create in your bedroom a very special atmosphere that you will love.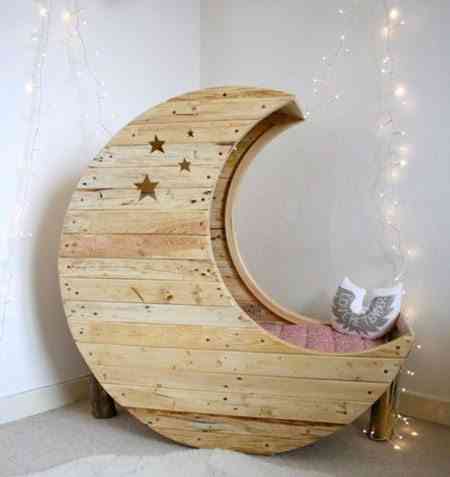 Maybe your son is a big sleeper ... or just the opposite. Be that as it may, with these children's beds, original ones you can not, you will not want to get up again soon. You will love it spend a lot of time in bed, I even wake up, imagining a thousand stories and games. And it does not surprise me, because any of these beds are a real dream. What we would have wanted all of us when we were children!
Those who like cars, those who love the sea, those who want to be superheroes, those with a circus spirit, the most intrepid ... To all children, Be as they are, they will love these original children's beds.
Original children's beds: sleep on the moon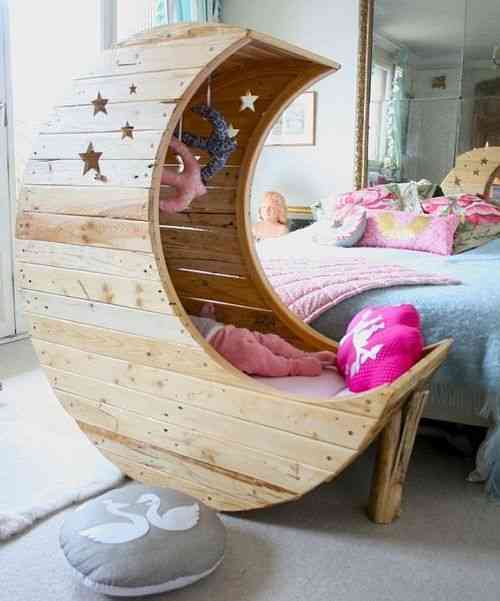 This little bed with moon shape I have fallen in love since the beginning. It is very special, although it is not for children too large, as can be seen by its size. Rather it is perfect to make the transition from the baby's crib to the adult's bed.
And it's so pretty that decorates by itself any children's room. A perfect refuge in which your little one will sleep soundly and dream about the little angels.
Car-shaped beds for children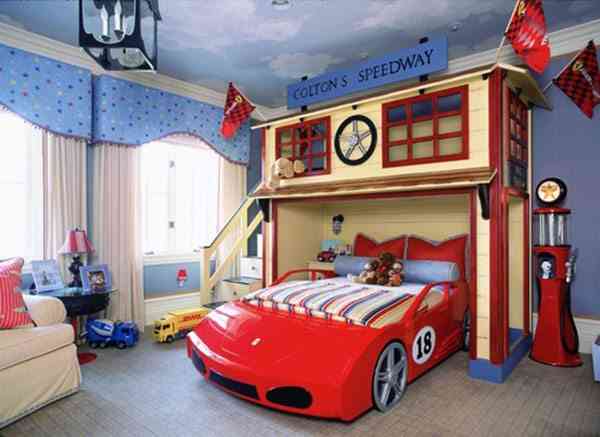 One of the things most young children enjoy is that of move from one place to another. I do not know why (although I can imagine) the different means of locomotion that exist occupy a very important place in children's stories, in movies and cartoons and, in general, in the world of children. And the world of original children's beds could not be less!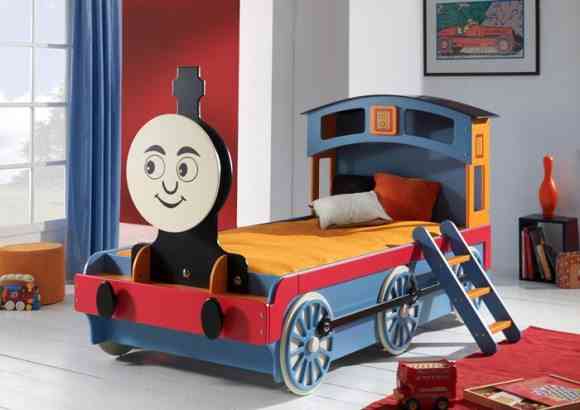 And that has its logical reflection in the way they like us to decorate their room: as regards the designs of the textiles (children's curtains, bedding, carpets, etc.) and furniture. That is why the means of locomotion are an inexhaustible source of inspiration for the design of original children's beds.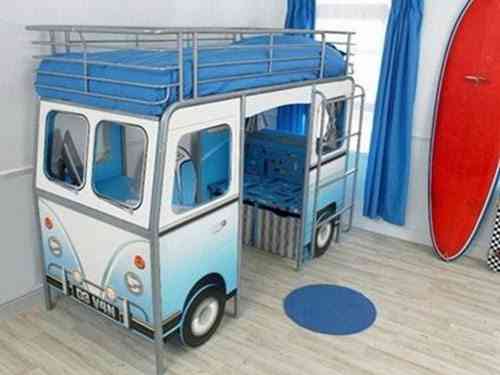 Cars, buses, trains ... Here are some ideas that will come your way if your little one is fascinated the interesting world of wheels and how to move from one place to another.
A boat bed for a marine decoration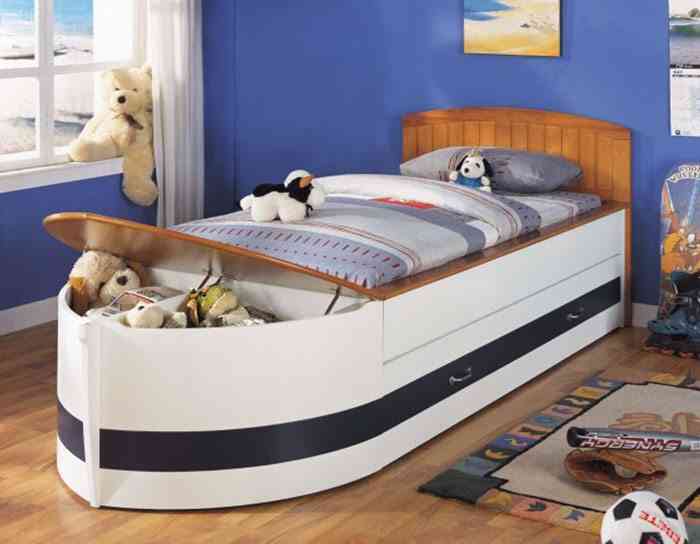 The sailor style it is an element that is very present in all areas of children's decoration. Boats, fish, floats, lighthouses, shells and a host of beach elements that give children's rooms a very summery air.
And as for the original children's beds, nothing will please your little cabin boy more than sleep on a boat The options are many, depending on the available space, but all have a special charm. The boat bed is perfect to dream of thousands of adventures sailing the seas.
Children's beds of superheroes
What boy or girl does not want to be a superhero or a superhero? Whether as Spiderman or Batman, the kids dream of saving the World. And to encourage him to improve himself and be better, there is no better bed than this, with the shape of the batmobile. They will love it!
Welcome to the circus!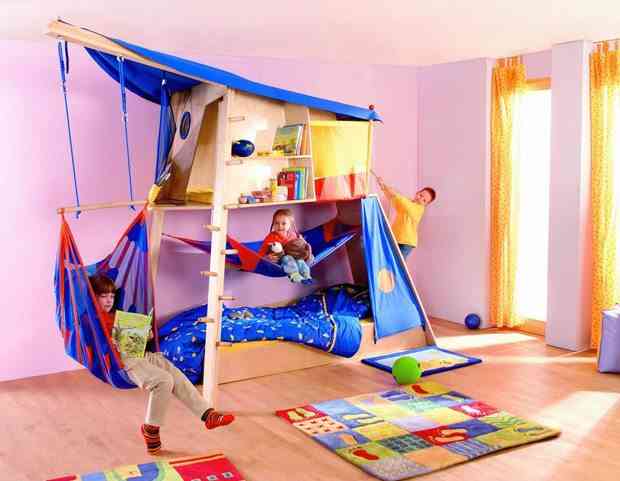 If what your children really like is jumping, juggling or playing at being tightrope walkers, nothing like a room where they can give free rein to that interest. And this bedroom set is perfect for that, with shelves on top and bed at the bottom.
Beds with built-in slide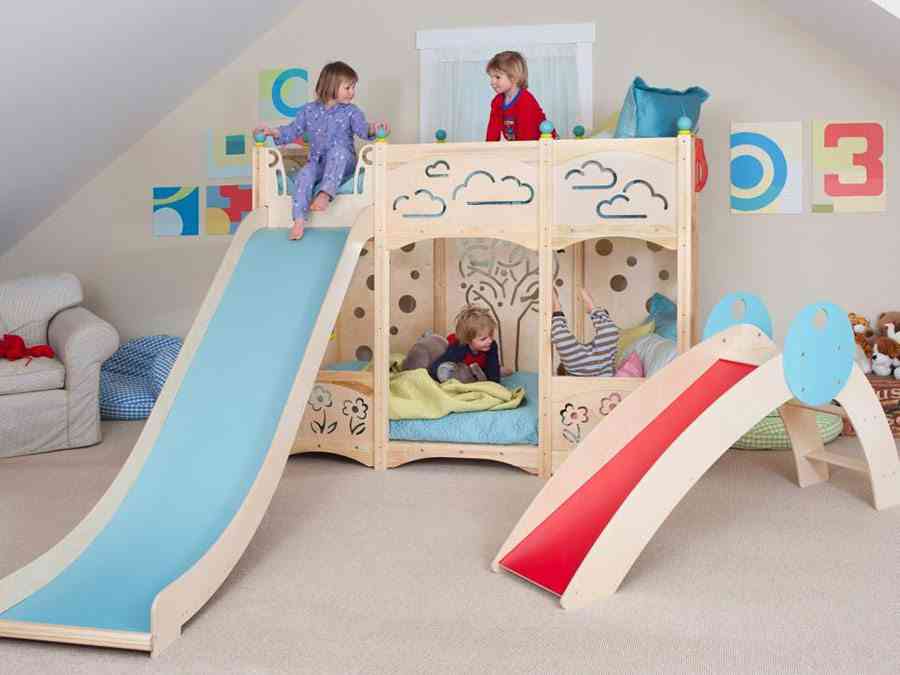 To live always in a good mood, there's nothing like getting up every morning and sliding to the ground for a fun slide. There are several models that allow it, and all of them will seem great to the smallest of the house. Of course, you will need a child's bedroom quite spacious so that it is not a bit of a nuisance.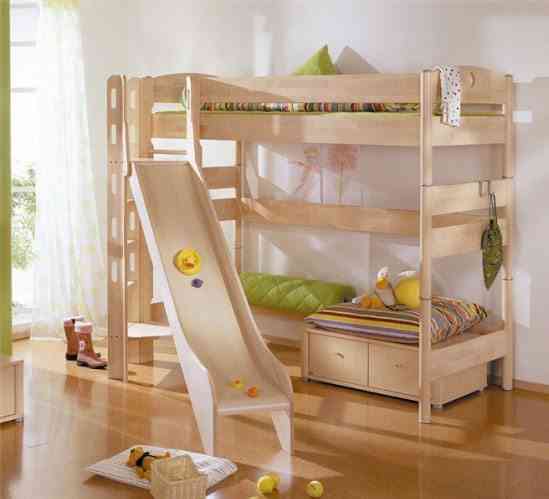 If you choose a bed like this for your children's room you will be giving them fun and laughter in abundance. A fantastic idea where there are.
Private zone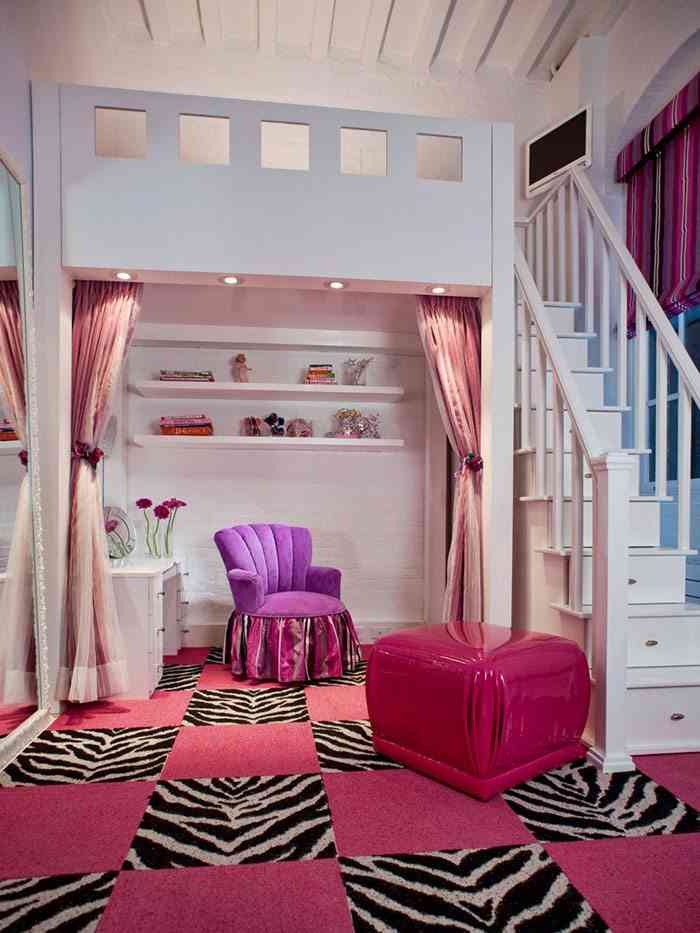 This type of beds (although more than beds are full-fledged structures) are perfect for children who are somewhat older, who can enjoy a private room in their room. From a space where you read, listen to your music or talk with your friends.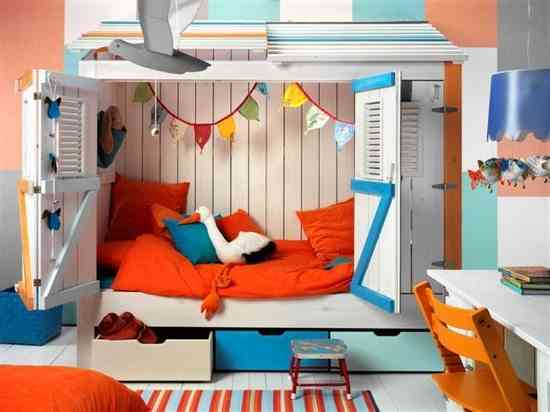 The pink carpet room has with a loft made of wood which is climbed by a side staircase. The other bed looks like a wooden hut, equipped with doors and storage drawers in the lower part.
Any of these beds is perfect to stimulate the imagination of children, something that is always worthwhile. In them they will live thousands of adventures, asleep and awake. And to you, which of these original children's beds do you like the most?