If order is fundamental throughout the house, it is even more so in children's rooms, where chaos is at its ease at the slightest opportunity. Shelves and shelves They are a good way to organize some of your things. But it is that, in addition, they can become Great elements to decorate. And if you do not check out these 10 original children's shelves that we show you today.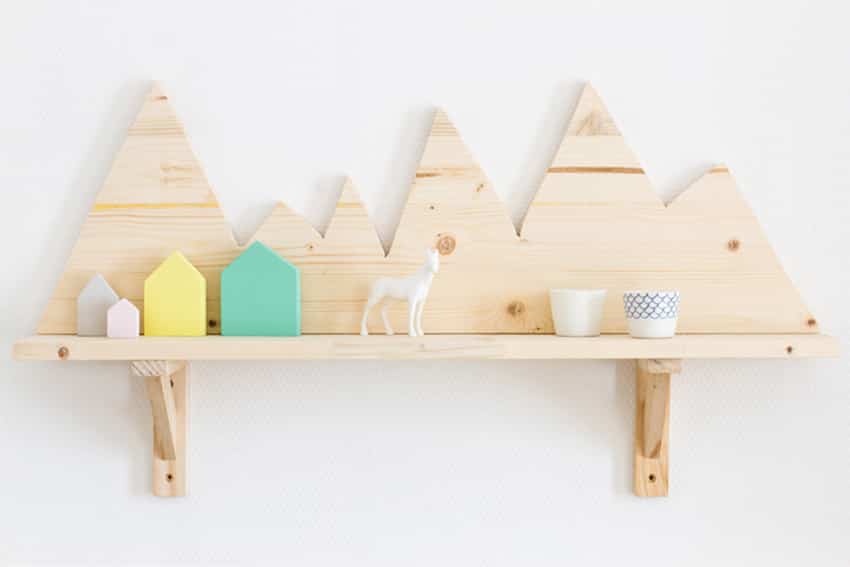 Accustoming children to be ordained since they are young is a great idea. And to achieve this, we must ensure that they have in their room the essential resources to keep things in place after using them. Getting it will be easier thanks to items such as boxes, cabinets and any of these original shelves for children.
Also, with them we will give you a funny air to space. You can choose one with some special shape, wood and very Nordic, with color, etc. The possibilities are endless, although I leave 10 alternatives that can help you decide.
Original shelves for children with fun designs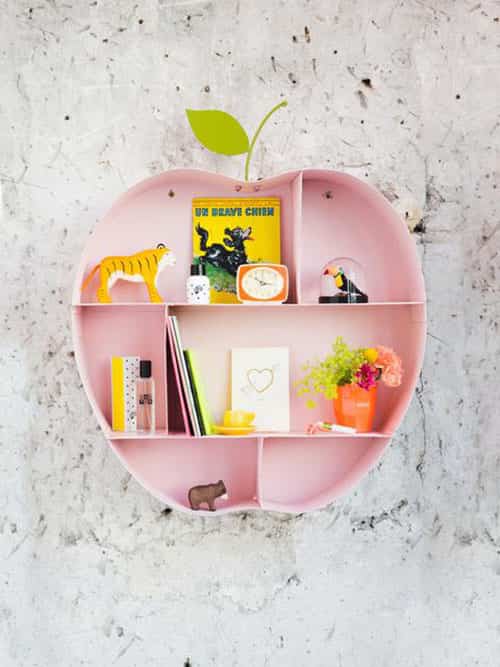 Like this bookshelf with apple shape and divided into different compartments. Although it is not too big, it has enough space to store some books, small toys and something else.
And, in addition, it will come to you from pearls to animate any wall of his room that has been a bit empty. Even if it's not like that, you're sure to find a space for it!
Rectangular and with a lot of color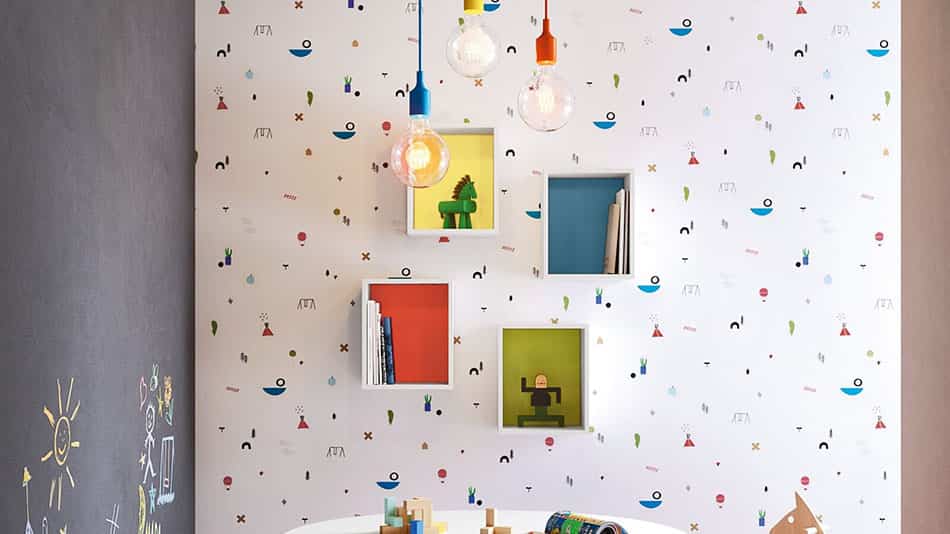 Although it can not be simpler, this idea for decorate with shelves I think the children's room is great. Just hang a few wooden boxes on the wall with painted background of the color that you like most. Or several, as in the case of the image. Colors have been chosen according to the design of the wallpaper.
With a perforated panel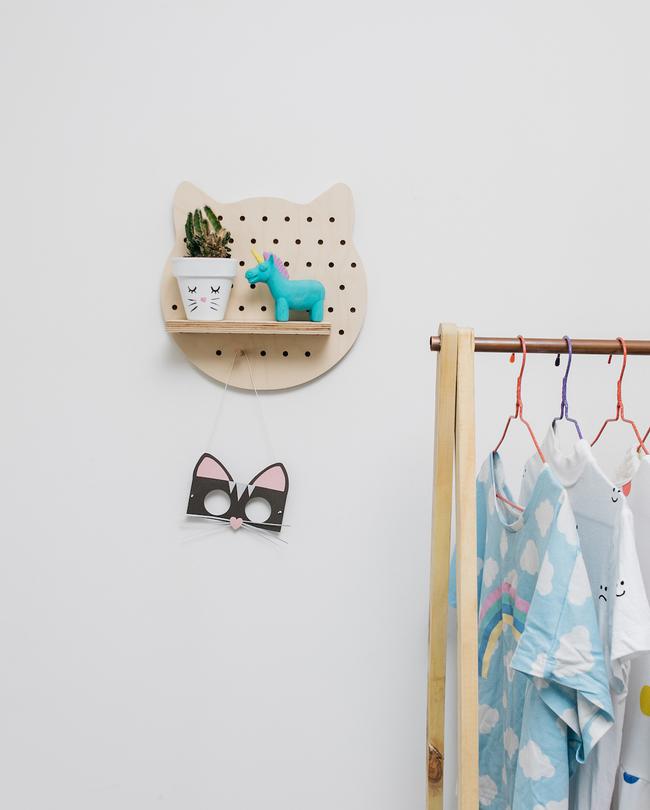 I love the perforated panels type PEG. It seems that the repertoire of decorative possibilities that they offer never ends. Well, with a perforated wooden panel you can make beautiful original shelves for children.
You only have to draw on the panel the desired shape (the one in the photo simulates a cat's head) and cut it out with a jigsaw. After sanding the edges and installing a wooden mini-shelf, you can now fix it on the wall in the place you want.
Nordic style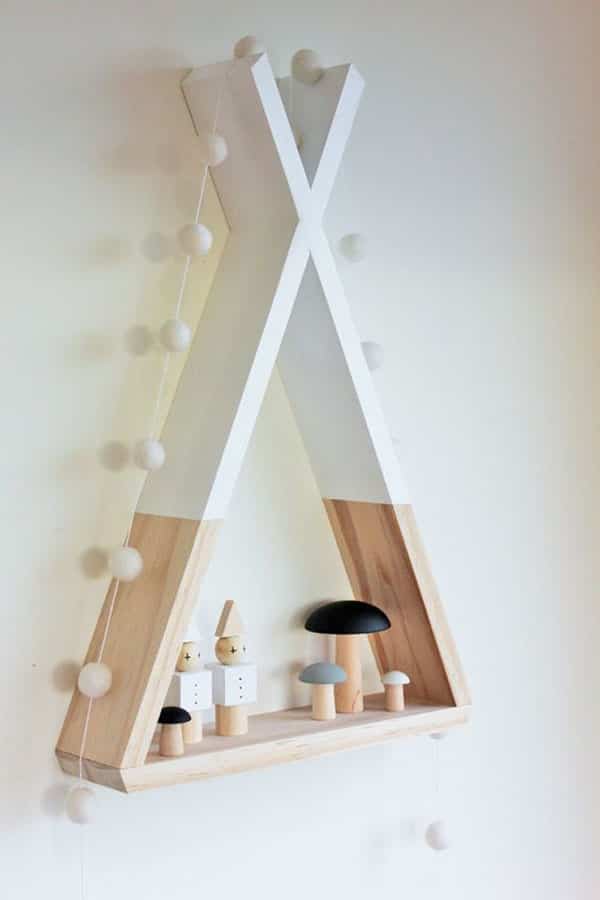 Its shape is reminiscent of an Indian tepee, but the material and colors are clearly from Nordic style. And the combination of white and light wood is very decorative. Perfect for simple rooms and decorated following the precepts of Scandinavian decoration.
A very funny model
In agreement. This shelf is not what is said to be too practical. But you will not deny me that it is fun to the fullest With it you can decorate your room and put the unique and original note.
The sandwich, typical of comics and comics, has been made with narrow slats of untreated wood. Oh! The Playmobil dolls put the icing on the set.
For the little ones ...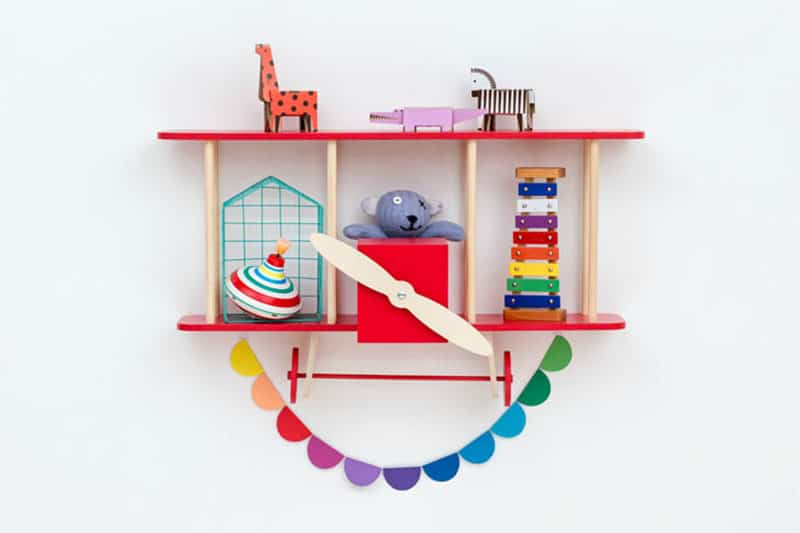 In the shape of a plane and a lot of color. A bookshelf made of wood and painted with cheerful and bright colors that will delight the smallest of the house.
And for the older ones ...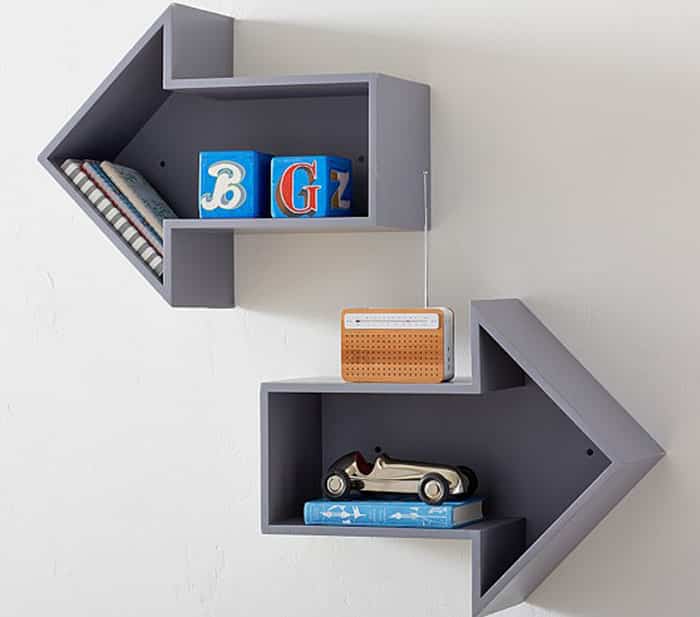 If your child is not so old anymore and is entering adolescence, surely you like to change the decoration of your room a little. Replace your more childish paintings or shelves with these original painted wooden arrows. It is a simple and practical way to adapt the room for the elderly.
Some original mountains made by you
DIY enthusiasts will find in this work a great idea to make a shelf for the nursery. It is a simple shelf decorated by a profile of mountains of different sizes.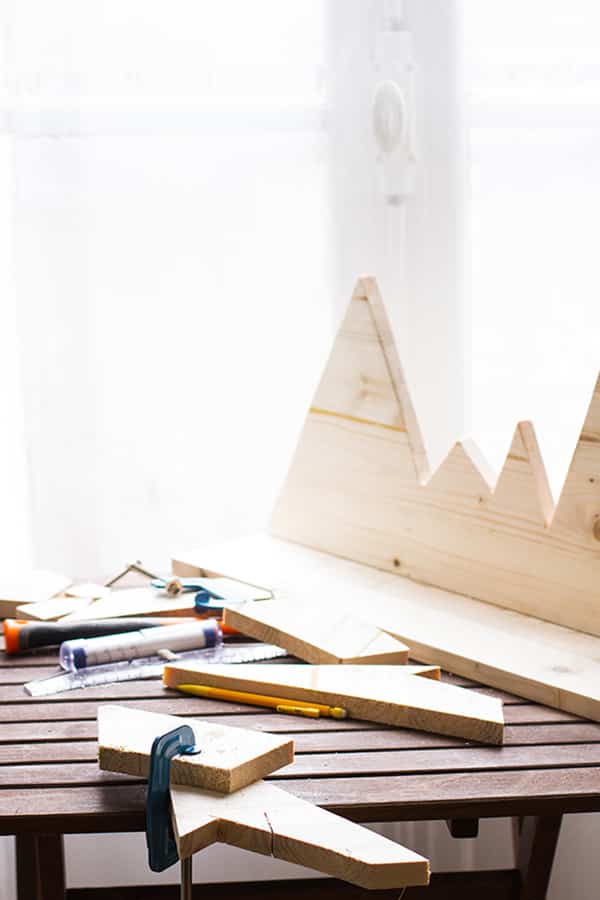 To do so, you just have to look for a wooden board of the right size, a narrow shelf and two squares, also made of wood, to fix it to the wall.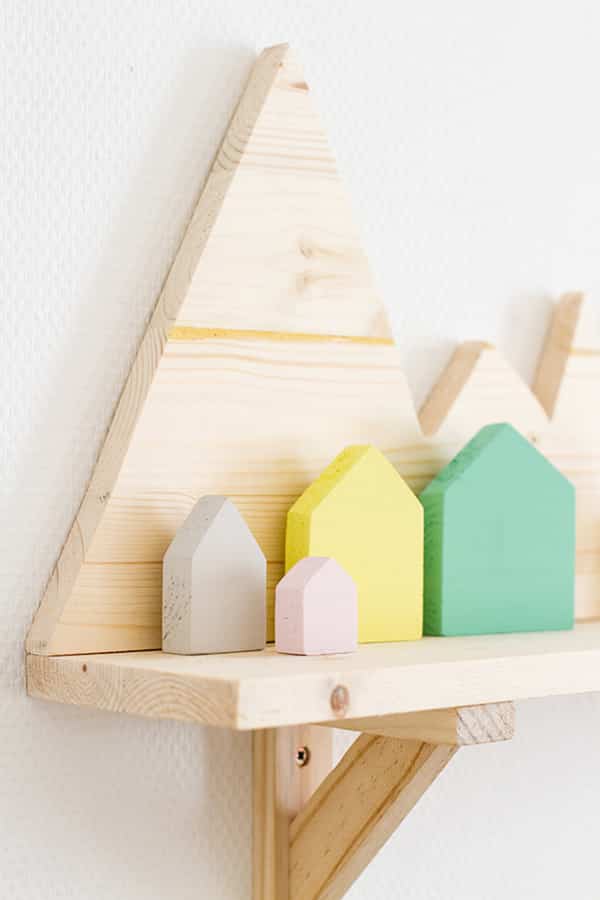 Draw the mountainous profile on the board and cut it out with the jigsaw. Sand the edges well and fix the table to the shelf. Ready!
A very practical model
As we already know, design should not be at odds with practicality. That's why I like this model that combines painted metal with wood. The result is a decorative shelf that is also very practical thanks to the hanging bar hangers and any other accessory.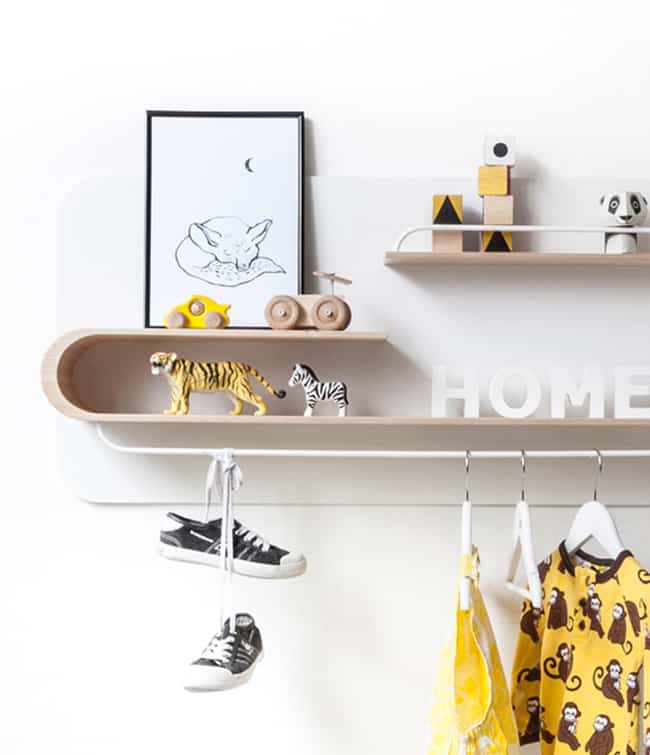 With leather straps
It can not be simpler. A simple and plain untreated wooden shelf attached to the wall with two leather straps. However, it is different. The golden rivets give it a point. A perfect shelf for sober children's rooms decorated with neutral colors.
As you can see, it is easy to find original shelves for children that adapt to your children's room. Which one did you like the most?