If you are passionate about do it yourself and the crafts you are sure to have in mind countless projects to compose the decoration of your home in the most festive time of the year without having to buy a single ornament. But in case you run out of ideas, here you have three DIY Christmas garlands easy to make and very original. We tell you how they are made step by step.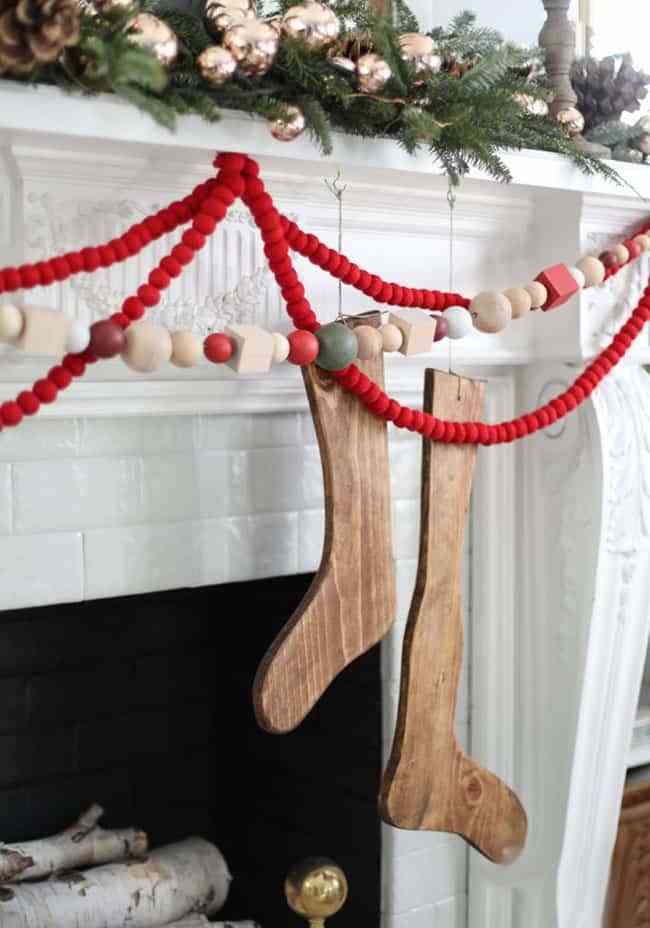 That we love garlands is no secret. We recently explained how decorate the whole house with them at Christmas and leave it spectacular. Today we go one step further and we bring you three great ideas to make DIY Christmas garlands.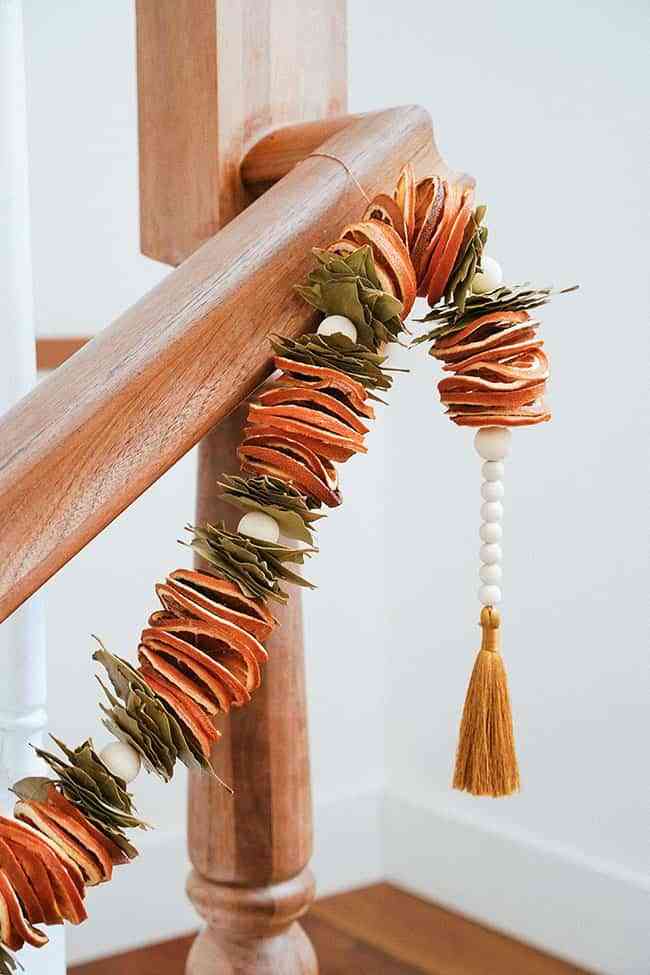 The key to the works that we are going to tell you is that they are very easy to make and affordable for everyone. They can even become the perfect excuse to spend a fun afternoon with the children, since it is perfectly possible to do them with them. They will have a great time!
It's about three great garlands made with very simple materials: Felt, pieces of wood and orange. How do you hear ...
1. DIY Christmas garlands: with felt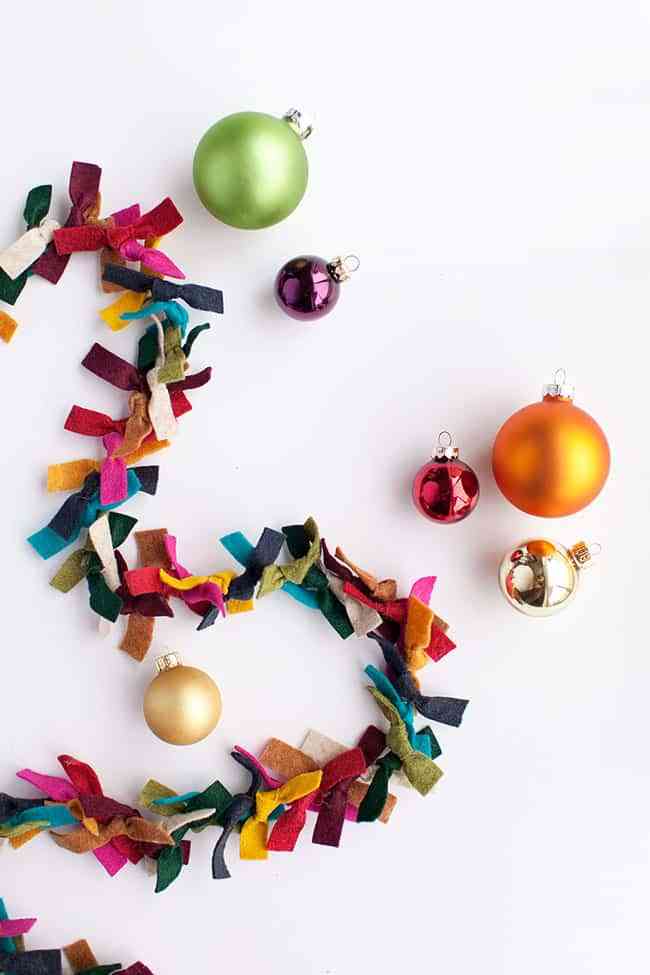 We begin with this work, which is the simplest and most appropriate to do with children. It really has no difficulty, although it is entertaining and laborious.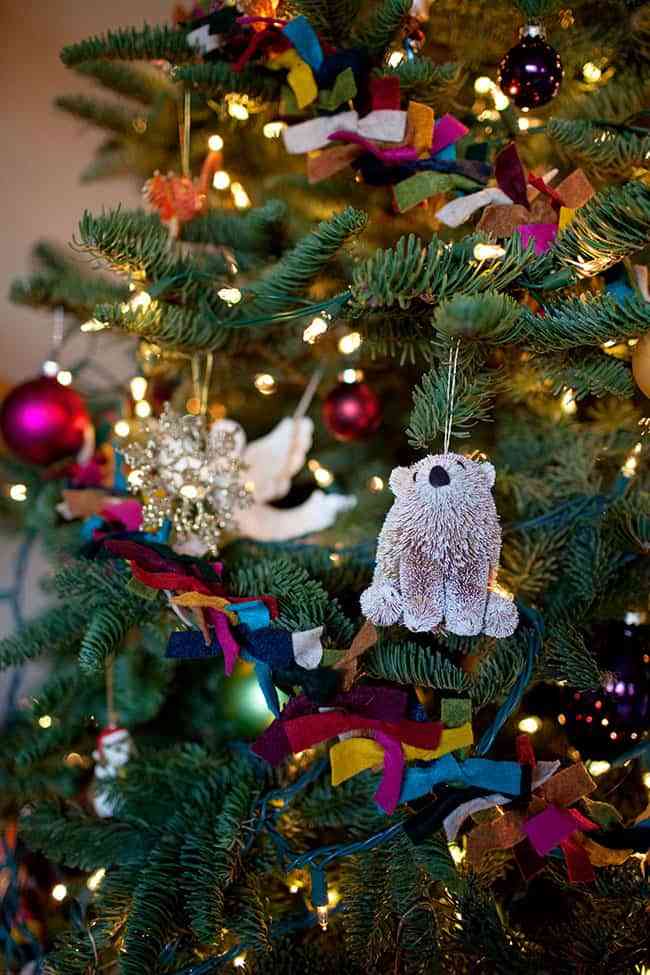 It's about making a garland knotting felt pieces of different colors on a string As simple as that.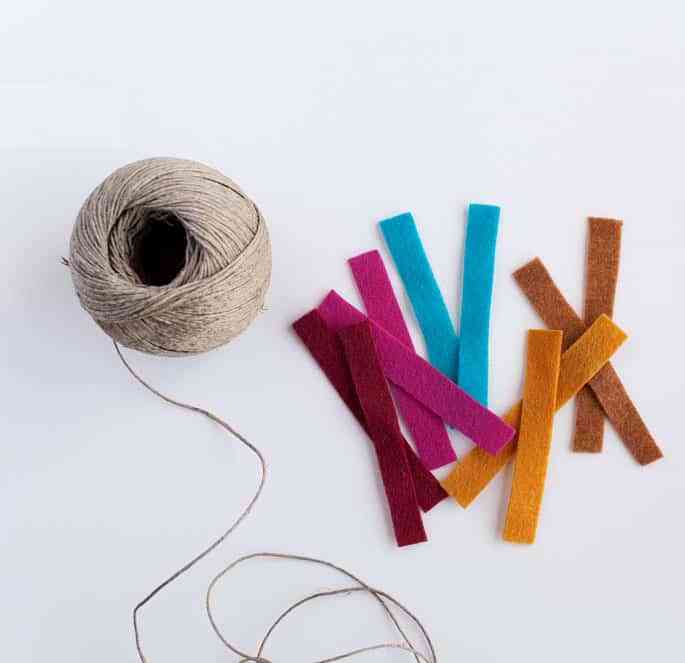 To carry out this idea you will need: felt of various colors. In this section you choose. You can choose to do a multicolored garland, as in the images, or select only two or three colors that combine with each other. You will also need a waxed string, scissors and a ruler.
A simple job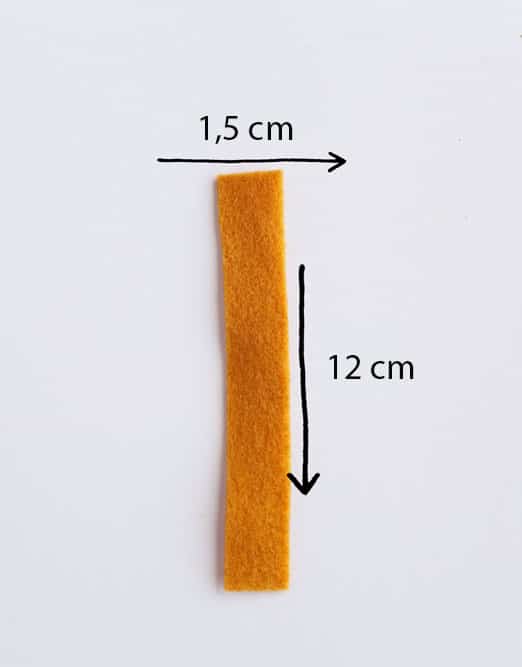 The first thing you will have to do is cut felt pieces that will form the garland. They must have the same size: 1,5 x 12 cm. approximately. If you work with children and they are very small, this part can be done by you. Or let them handle the scissors if they are something older.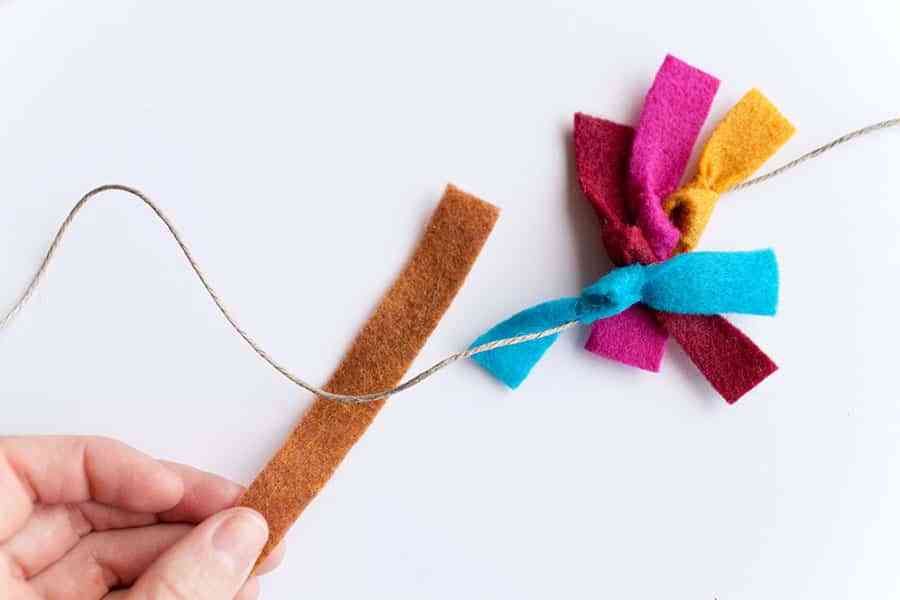 Then you just have to go tying the strips to the string alternating the colors to your liking.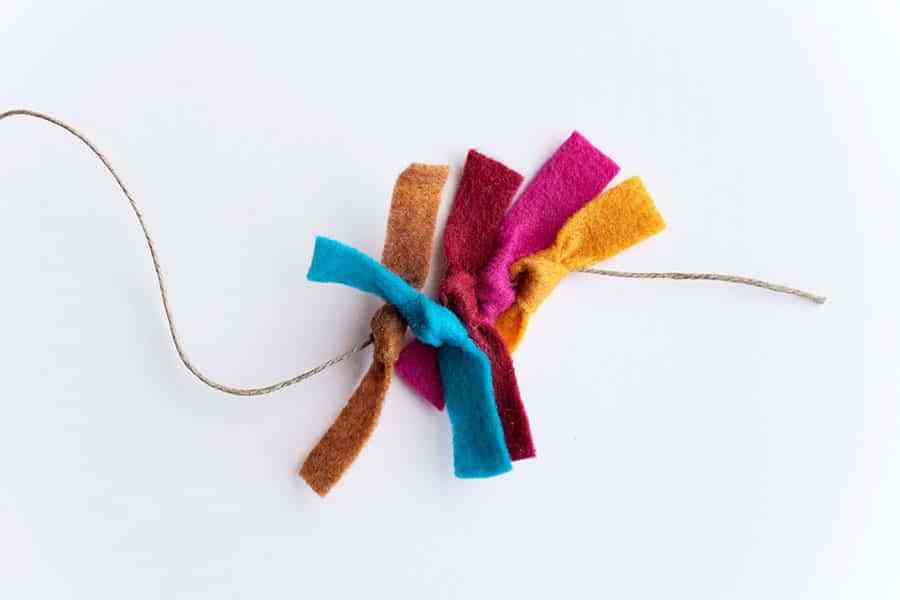 Make sure that the knots are not all the same, so that the finish is irregular.
2 With pieces of wood
This strip of wooden beads is also very simple to make and It has a modern feel with a Scandinavian point. It goes out of the ordinary as far as DIY Christmas garlands are concerned.
The materials are easy to find and, although it has a little more difficulty than the first idea we have told you, anyone can do it. Even if you do not have much experience in doing works with your own hands.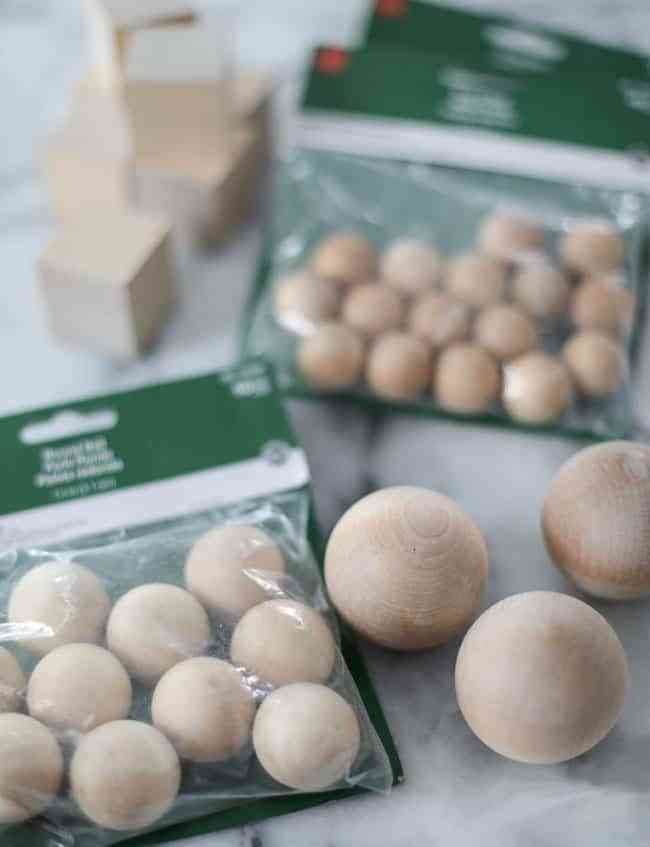 Start by gathering wooden balls of different sizes, some square of wood, colored acrylic paints (in this case red, garnet, white and green) have been used.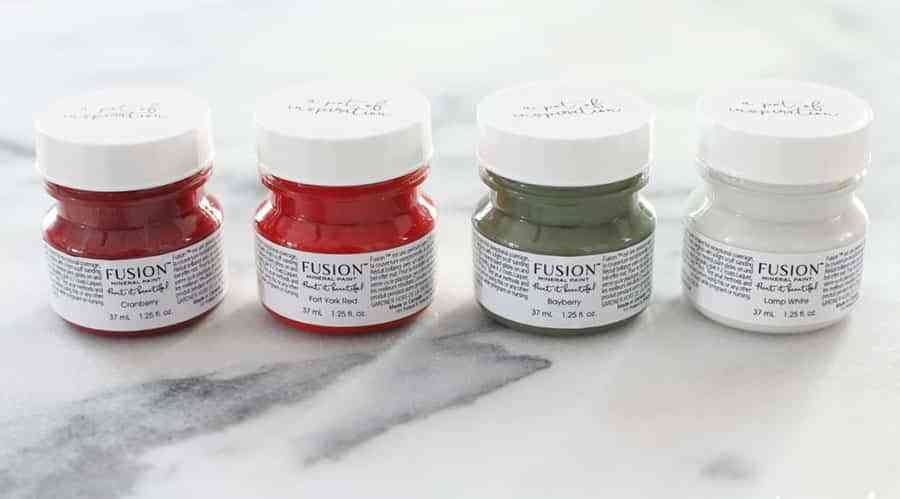 You will also need waxed cord or a thin leather cord, a drill and a fine bit, pliers, brush and sandpaper.
Drill the pieces
The first step of this work is make a hole in the center of each of the balls and pieces of wood that are going to compose our garland. For this you have to use the drill and a fine bit. You have to hold the wooden balls with the pliers while you drill the balls.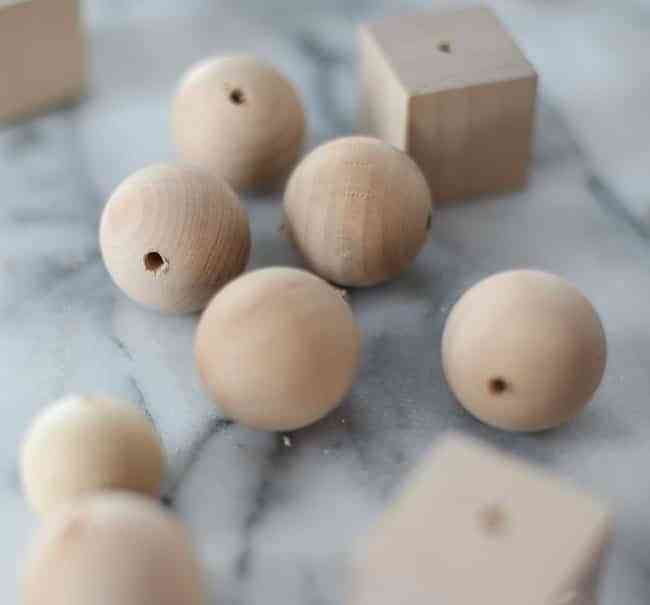 Place a piece of wood underneath. Soften the holes with sandpaper.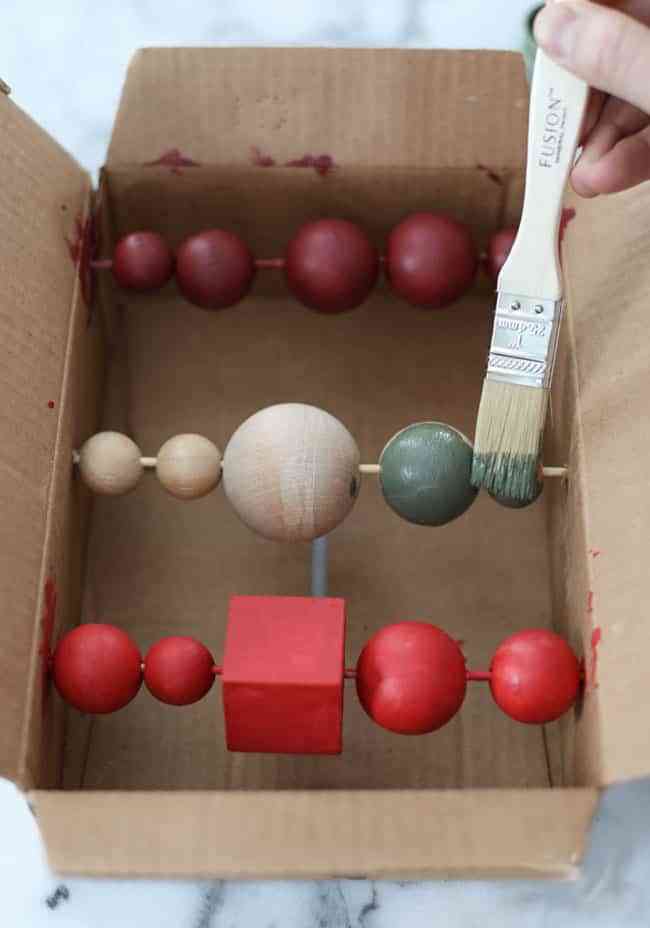 Now is the time paint the pieces of wood with acrylic paints. One idea to paint them easily is to hold them in a cardboard box with a wooden stick. When they are dry, you will only have to insert them in the string to form the garland, and make a knot at the ends.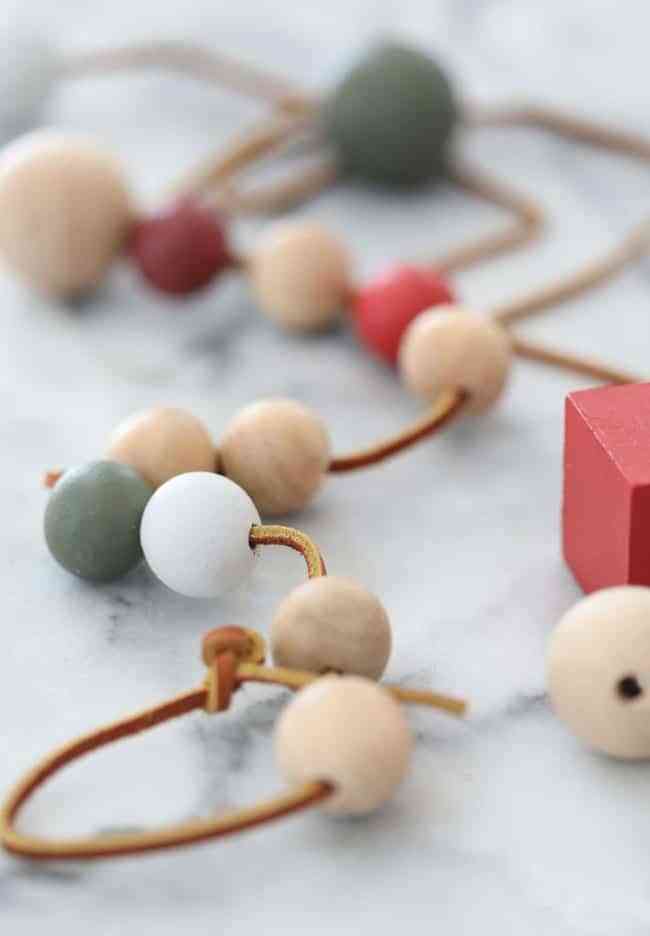 3 With dehydrated orange slices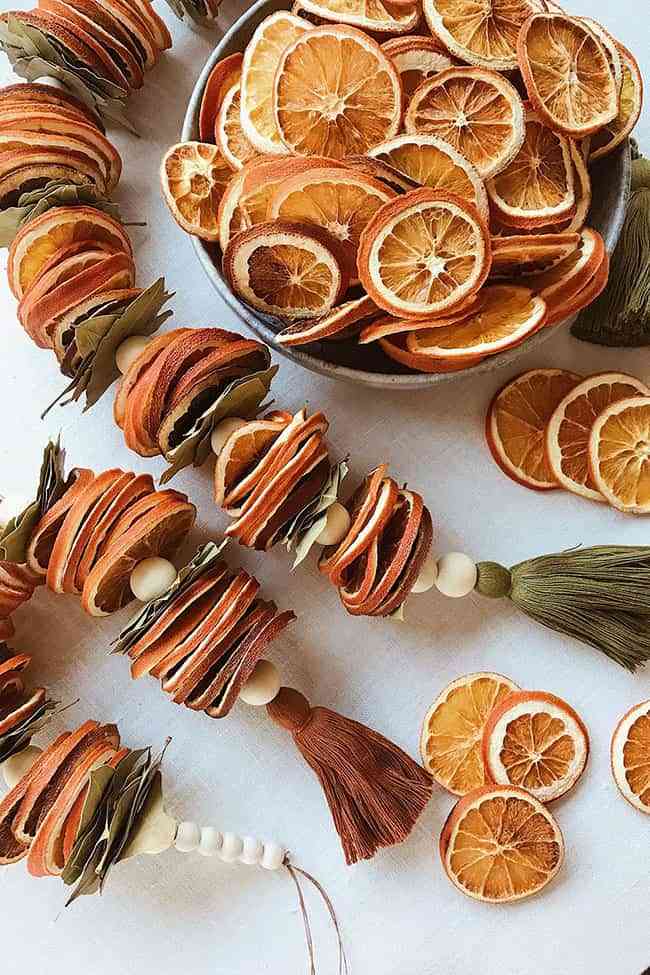 The last idea that we bring to make Christmas garlands DIY, besides being very original, has a natural touch that makes it very special. The dried orange slices They are the key to this garland that you can use to decorate at Christmas and at any other time of the year.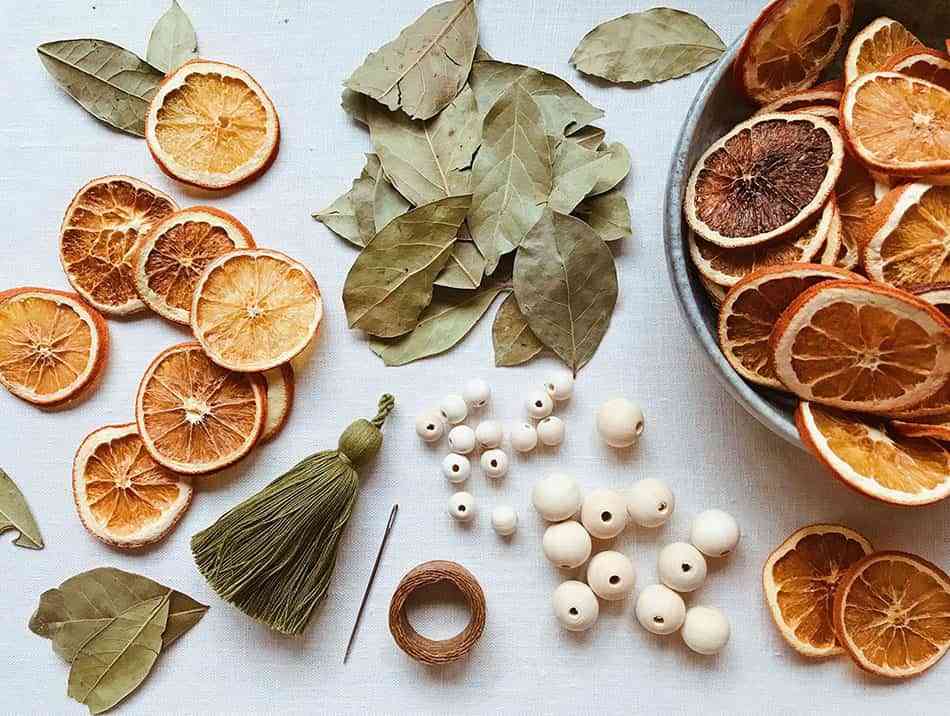 You will need oranges, wooden balls, bay leaves, waxed string, cotton tassels, velvet bows, scissors and an embroidery needle.
An original string of elements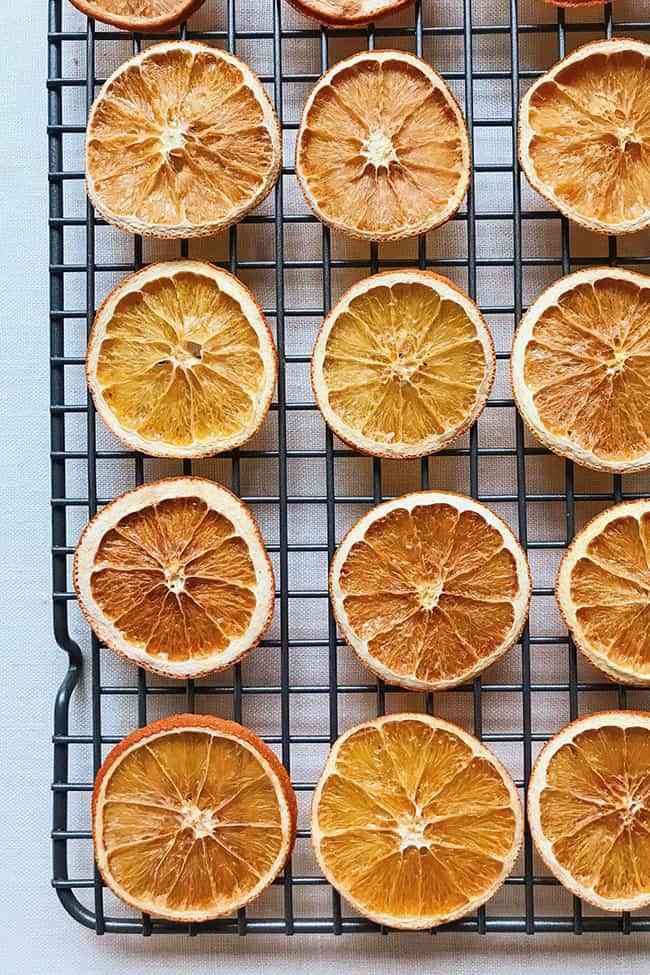 To start cut the oranges into thin slices, place them on an oven rack and hornéalas to dehydrate them. The time and temperature of this process will depend a lot on your oven, so you have to monitor them closely so they dry completely and do not burn. In principle, the oven must be at 175 ° C and the baking time is about 4 hours.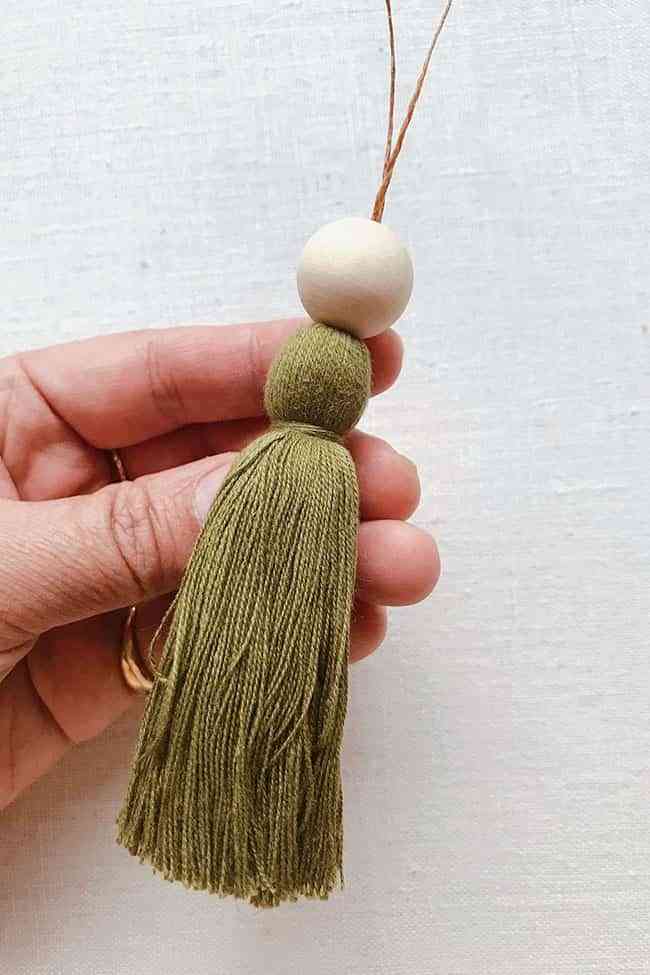 Cut the string (twice the length of which you are going to make the garland) and tie a knot. First insert the cotton tassel and then two wooden balls.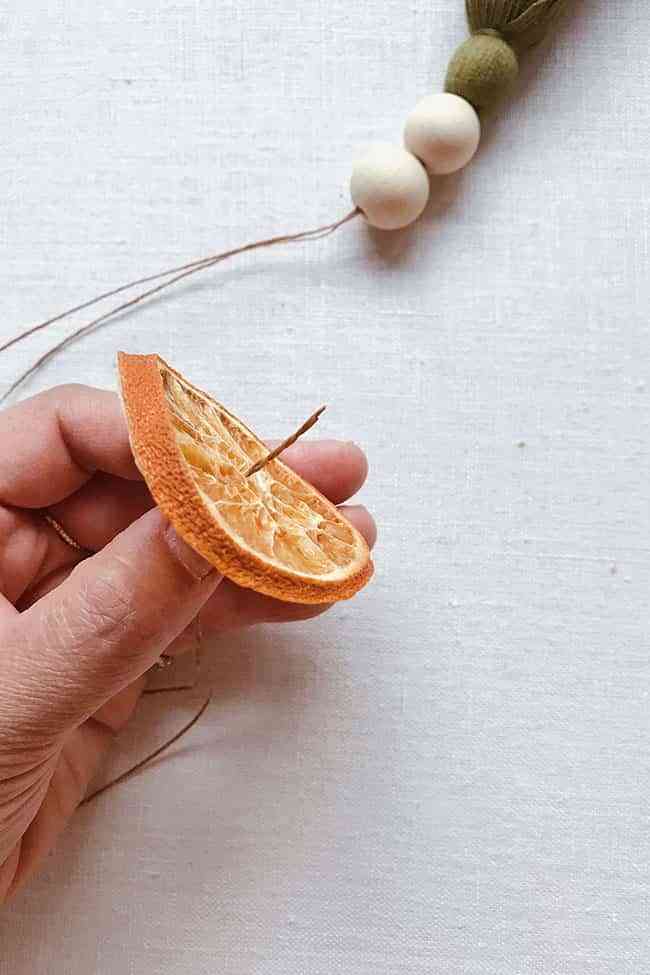 Now go inserting the orange slices, pricking them with the embroidery needle. Do the same with the laurel leaves, without worrying that they break a little. It will not be noticed later.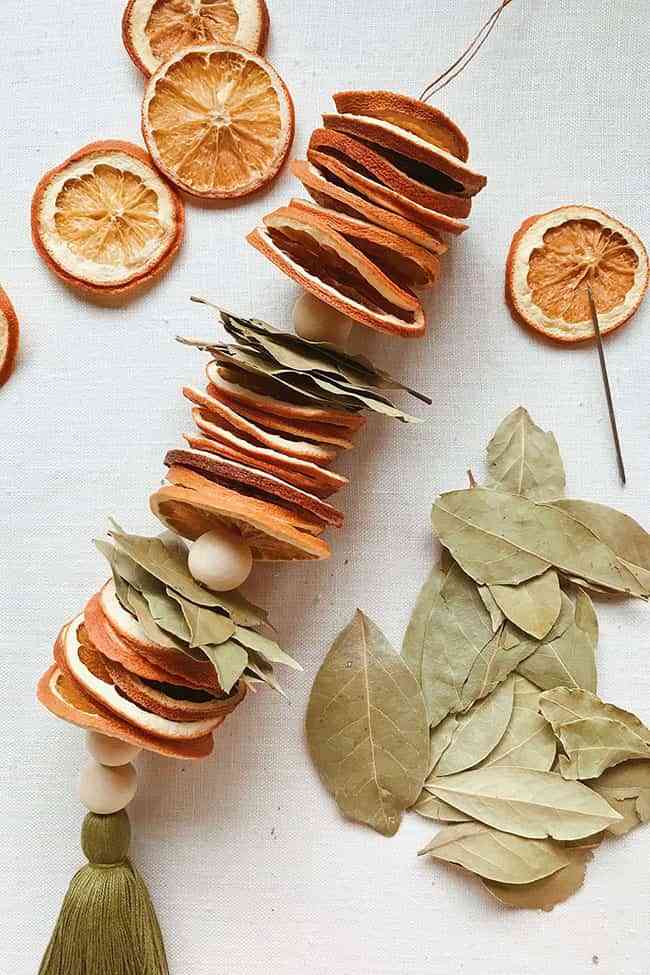 Alternate a wooden ball occasionally.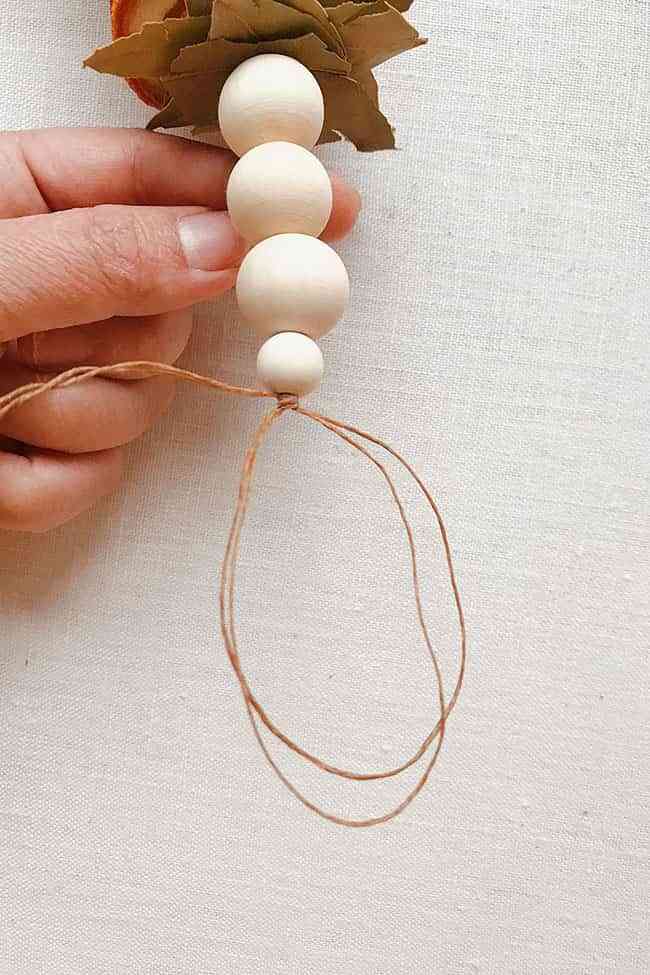 Finish with two of them and make a double knot.
To finish, place a velvet bow on each end.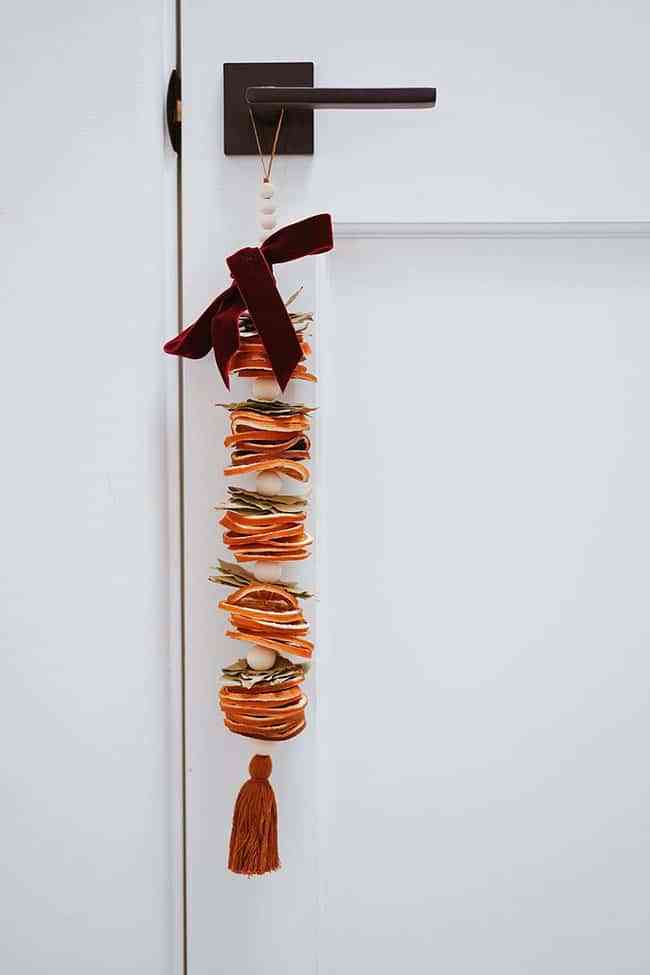 You can use these DIY Christmas garlands to decorate any corner: to hang from the handle of a door, to decorate the embouchure of the chimney, to put in the window, to enhance a piece of furniture, for the handrail of the staircase, etc.