Keeping order at home is not an easy task, especially for those of us who are somewhat disordered. However, there are some "tricks" that can help us maintain that order that sometimes costs us so much to maintain.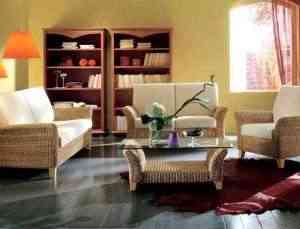 Take good note because today I propose 3 tips that will help you keep your home in order:

Assign a specific place to each object, without exceptions: furniture, decorative elements, books ... everything must have an assigned place.
This is not only necessary in order to maintain a certain order, but to avoid losing the objects. A clear example is that of the keys, it has happened to all of us that we bequeath home, we let go of the keys and when we leave, when we are in a hurry, we do not find them. The best way to solve it is, for example, to place a box or small basket in the hall especially for our keys.
Leave, once used, things in their assigned place. This is something that to the disordered ones costs us a little, we tend to leave everything out there. However, if we propose to acquire the habit of returning everything to its place once we no longer need it, most of the problem of disorder will be solved. If it is impossible for you, at least leave the objects in view, so at least they will not be lost and it will be easier for you to order everything when you decide to do it.
Throw what you do not need. In this case I can also mention a living example, that of the papers: Many times we are overwhelmed with so many letters, papers, invoices ... and the result is total disorder. Although it is quite heavy, spend at least half an hour to sort your papers and throw away all those that are useless. Of course, in this case also your papers must have a space or assigned place. The objective is simple: throw away what is not necessary and keep important papers safe.
If you put these three tips into practice, I assure you that your home will be more orderly.