You already know that I love to transform everything, to personalize it, to adapt it to my tastes ... In fact, you should already have realized it by the amount of ideaseconomic, crafts ... what I usually bring in many posts.
Navigating and looking for ideas that inspire me, I have found these three that I want to share with you because they have seemed simply brilliant. I hope you like them as much as I liked them.
This table runner I thought it was just beautiful. It's very simple, but those glass beads that have been on the edges make it special, charming.
You see that you do not need too much to add an elegant, sophisticated and delicate wink to your table. With just a table runner any and some glass beads will suffice.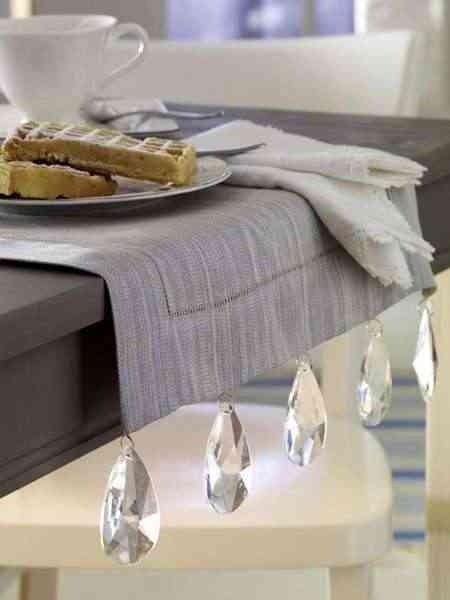 The second idea is this original headboard.
If you need a headboard ... why spend a lot of money buying one? If with simple recycled wooden boards and a little paint that combines with the bedding you can get a result as spectacular and different as this: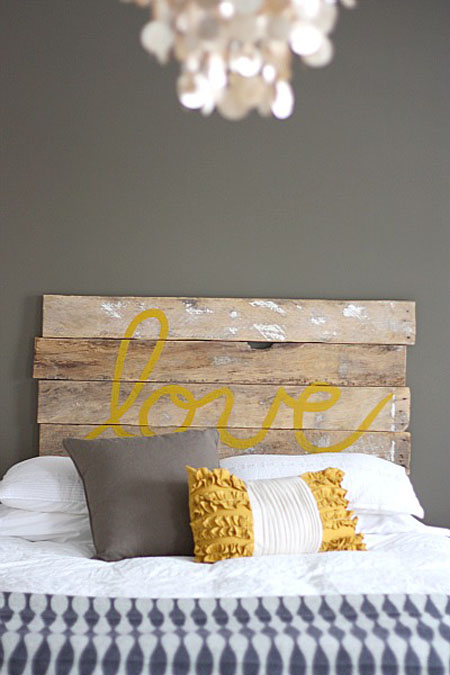 And if, like me, you are a lover of recyclingand reuse, when you find a tree branchor from the vine do not despise it, if you take it home and add small candles you can turn it into a centerpieceperfect for any dinner or special occasion. Even, it can be perfect to decorate any corner of the house at any time.
As you see, are the three very simple ideas to carry out and very economical, do you dare to include any of these ideas in your decoration ?. If your answer is yes, tell us!