Do not worry if the cold and bad weather do not let you enjoy the outdoors. Spending more time at home also has its reward.
There are thousands of things we can do to not get bored and one of them is to put into practice all those DIY projects for which you never find the occasion. Here you have three crafts with EVA rubber to have fun and decorate doing pretty things. Let's do it!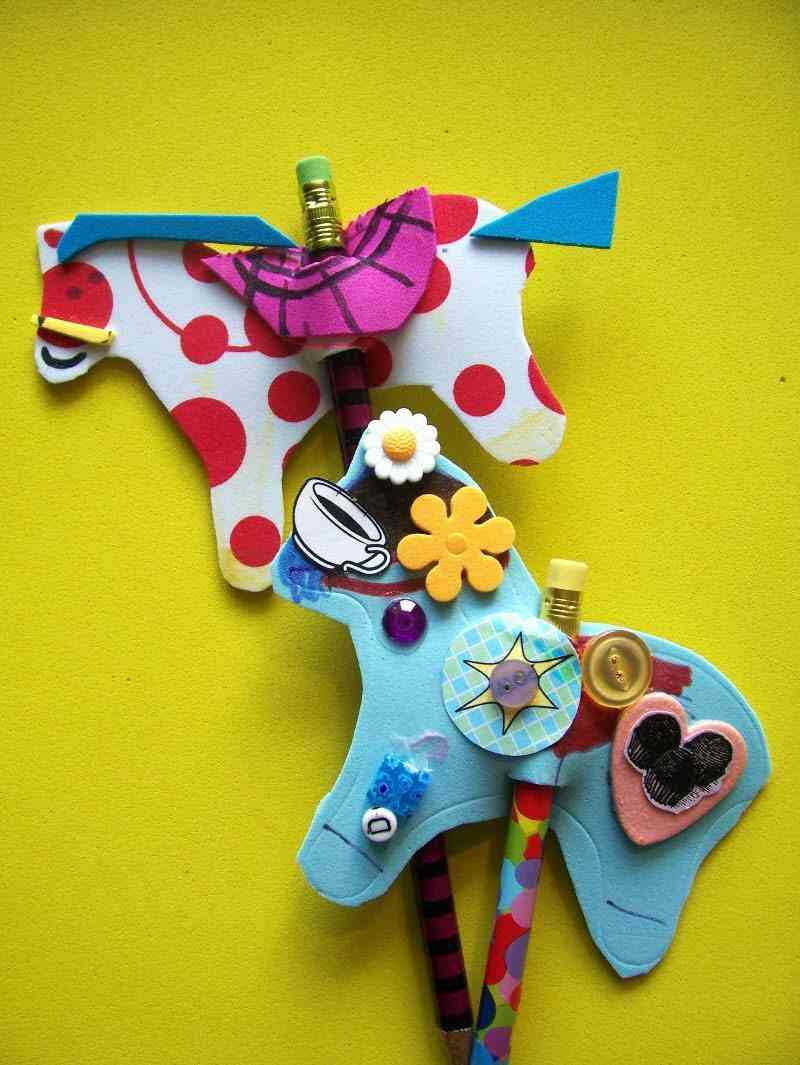 In the autumn and in winter the afternoons become homemade. Almost does not want to leave, especially when the bad weather makes its own. Well, whenever the sun rises, wrap up and go to the street. And when the weather prevents you, stay at home and ... keep enjoying! There is endless interesting things to do to not get bored.
How are you simple crafts that we explain to you today and that have as protagonist the EVA rubber, a versatile material that promises us fun and original projects.
Crafts with EVA rubber: a special sewing box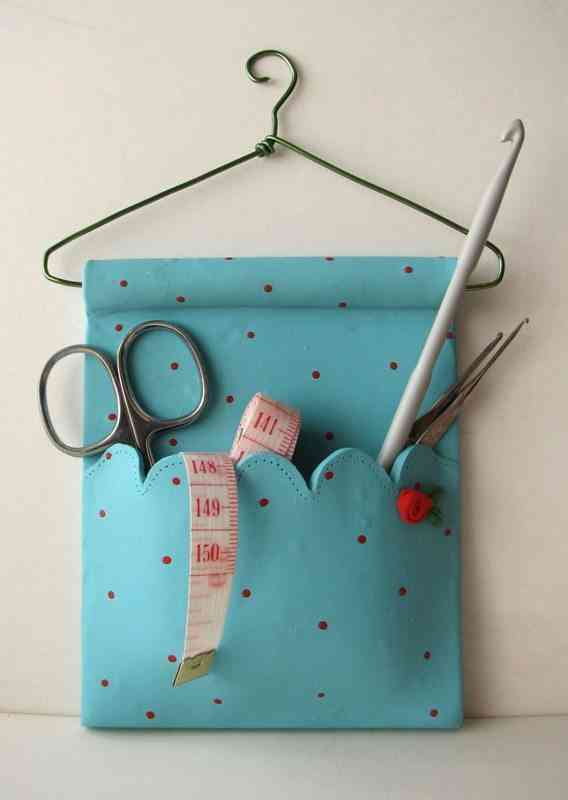 Because of its bright colors, ease of use and simplicity, EVA (or Ethyl-Vinyl-Acetate, from which its popular name comes) is a perfect material for making crafts. It is flexible, easy to cut, paint and paste and, in addition, it is totally innocuous and non-toxic, which makes it a very suitable material to use with children.
But it's not just for make children's crafts. Also the older ones can throw imagination to the subject and create beautiful things that, in addition to decorating our spaces, solve storage problems. Like this special sewing kit that I want to show you today.
It is made with a turquoise blue EVA rubber sheet, a metal hanger and little else. You will also need a pair of scissors, a red marker and glue (you can use a silicone gun to make the result better).
You just have to cut a piece of rectangular EVA rubber. The width has to be a little narrower than the hanger where you are going to put it, and the length is enough to fold it as a bag (as you see in the photo). Cut one of the shorter sides making waves, fold the piece of eva rubber to make the bag and sticks on the sides.
Now decorate the sewing box with red polka dots. Now you just have to roll the other part of the piece to the hanger a bit and paste with glue. You will not tell me it's not easy ... A great idea for keep the sewing tools in order and at hand.
Stamps to stamp everything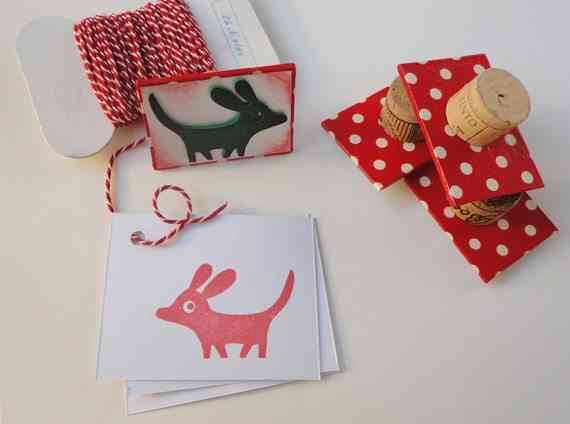 If you like things handmadeI'm sure you love the stamps to stamp. The problem is that we do not always find the design we want. Well that does not have to be a problem anymore. Now you can do it yourself stamps with EVA rubber sheets.
Begin by drawing on the EVA rubber sheet the drawing you want for your stamp. Can make some animals as funny as the rabbit and the duck in the photos, or decide on any other drawing that you want. Here is the best of this simple manual: that allows you to do what you want.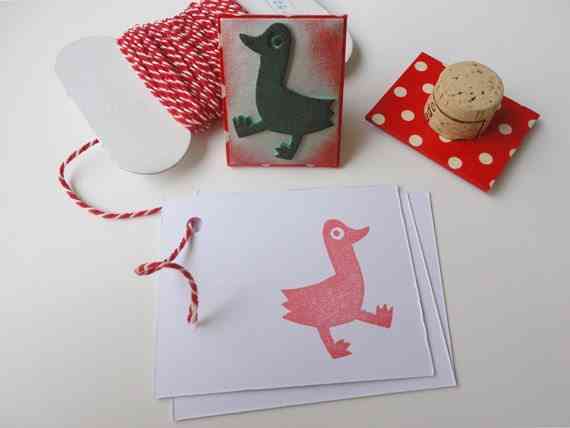 When you have drawn the design on the EVA rubber, you will have to cut it with scissors or with a cutter. Then stick it on a rigid piece (a hard cardboard will serve you, or also a flat piece of plastic) and stick a cork stopper on it to help you catch the seal. Ready!
Ornaments to decorate your pencils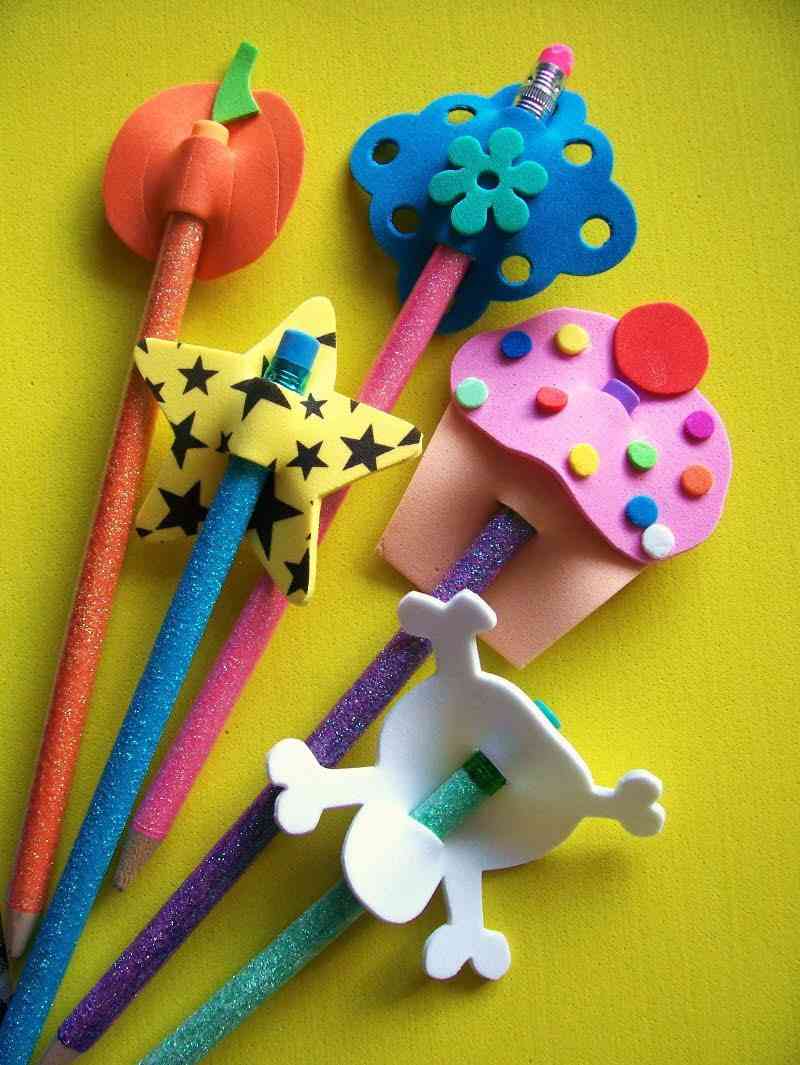 The last work with EVA rubber that I wanted to explain to you today is how Make your own ornaments for your pencils. This is a perfect craft to do with children. On some of those winter evenings where it is impossible to take them to play at the park, take out the EVA rubber and encourage them to make these fun ornaments. You will be happy and entertained for a while, and the house (and neighbors) can recover some peace ... if only for a while.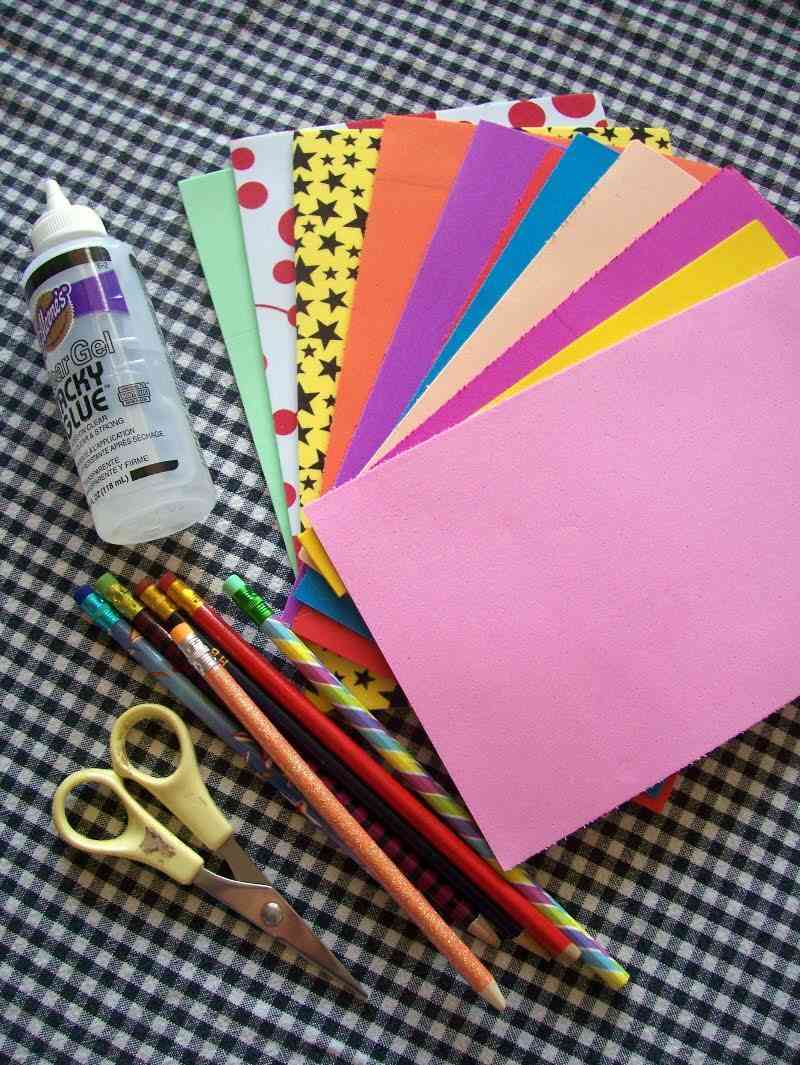 What will you need for this project? EVA rubber sheets of different colors, scissors, glue and pencils. The first thing you have to do is draw the shape of the ornament on the EVA rubber. It can be a star, a doll or an animal. If you do not have any template to use (and you do not feel like drawing it) you can use cookie cutters to make the drawings. You just have to press with them on the EVA rubber and the marked shape will remain, ready to cut.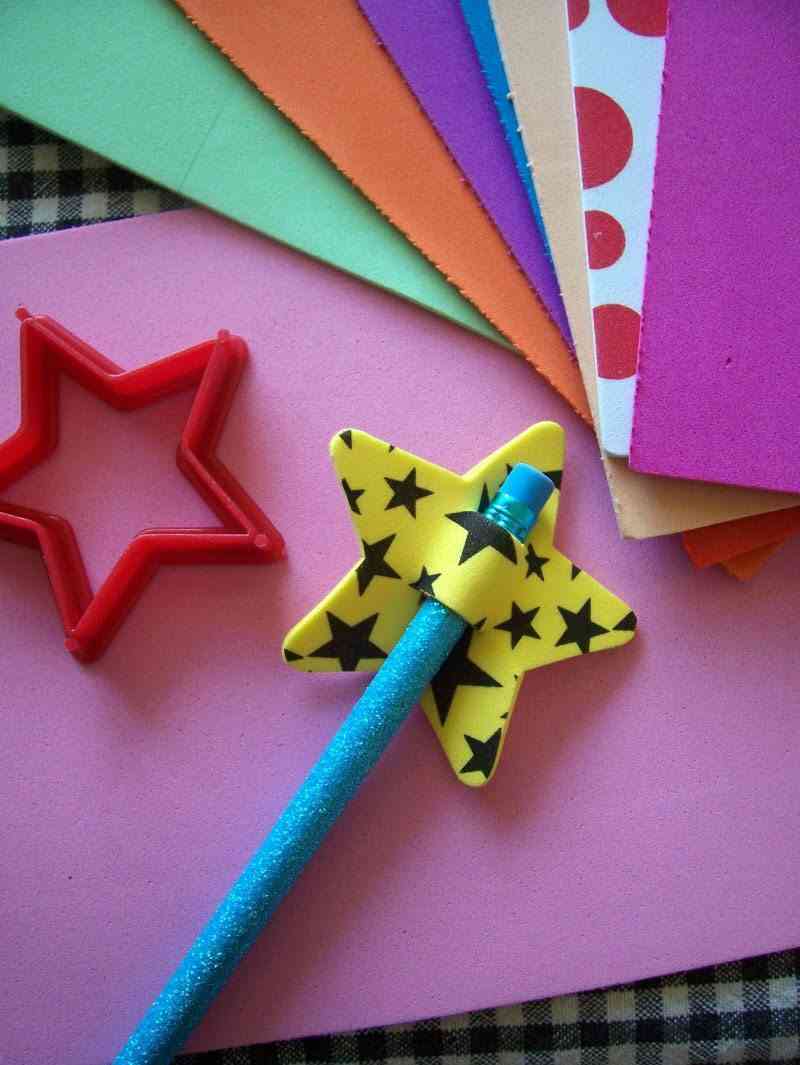 Once you have trimmed the ornament, fold it in half and make two small cuts with scissors. They will be the slots where you have to put the pencil. Of course, try not to pass and not make them too big so that the pencil does not slip all the time.
Now it only remains decorate the ornaments with EVA rubber of other colors, sequins or glitter, paper applications, etc. Your children will have a great time and their pencils will be beautiful!
Can you think of other ideas to make with the fantastic and versatile EVA rubber? There is a whole world to discover!