Celebrating is one of the great pleasures of life. Who does not like to throw a party at home surrounded by best friends or family? Today we are going to tell you some secrets so that your guests have a lot of fun and make your parties a success.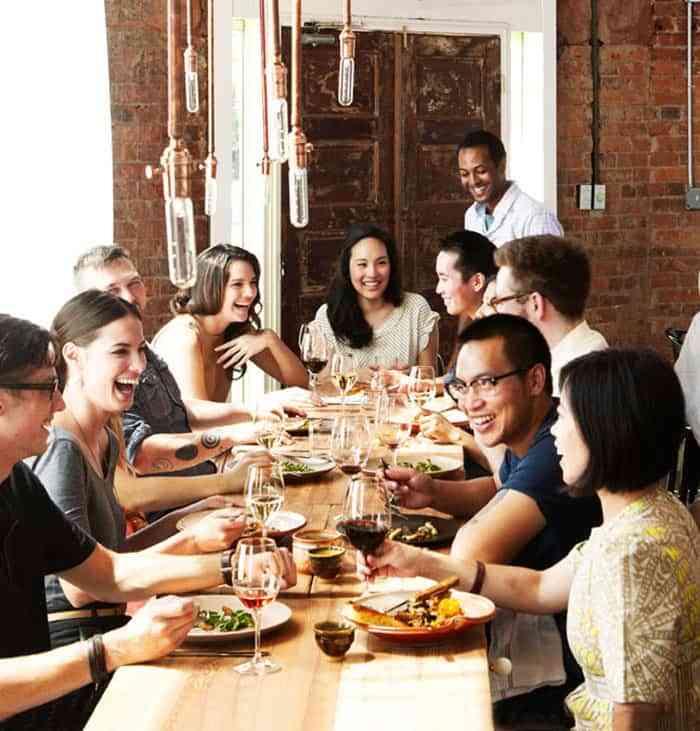 If you are one of the people who love to open their doors to everyone and organize shows and meetings, then you are interested in reading this post. Let's tell you what the keys to give a party at home and succeed fully. We will talk about how to prepare the space, what should we emphasize in terms of the decoration of the environment, the menu of dinner or lunch, etc.
It can be to celebrate your birthday, to celebrate a special event or, simply, because today is today. Any reason is good for Cite friends at home and share a good time with them. A unique opportunity to live unforgettable moments to remember.
Some tips to organize great parties will come to you from pearls. And more at this time of the year, where they approach times of celebration with Halloween and Christmas already very close.
Prepare space and table for a house party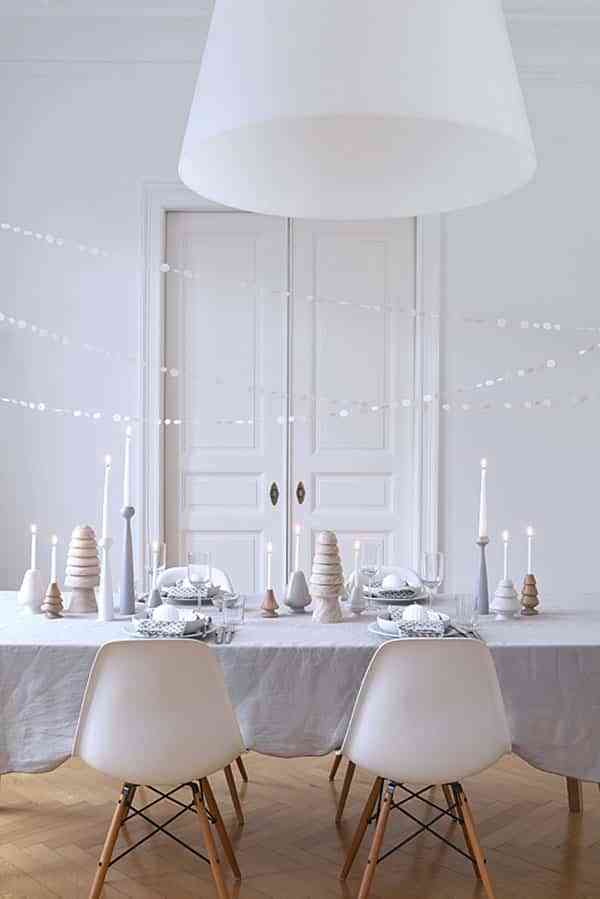 The first thing you have to think about when you have proposed to give a party at home is the place where you're going to celebrate At this point of the year, the most normal thing is that it is in the living room of your house, since the garden or the terrace are spaces for the summer, which are vetoed from the autumn when temperatures drop.
To prepare the interior space to give a party, you have to think in the number of people who will attend. It does not make sense to invite a lot of people if you are not going to be able to serve them well. Better be realistic with the size of your home and invite in moderation, so that everyone feels good.
Bet on the color white to decorate the space, the table for example. A white tablecloth and a white tableware are simple and neutral elements that are very versatile. Combined with success they can be very decorative.
Decorate the table with style. Investing time in this task is a gift for your guests. Employ white as the base color. It is elegant, simple and effective, because on this color the details stand out wonderfully. Combine it with wood in the comedo chairsro in other elements to bring warmth.
The flowers, an obligatory element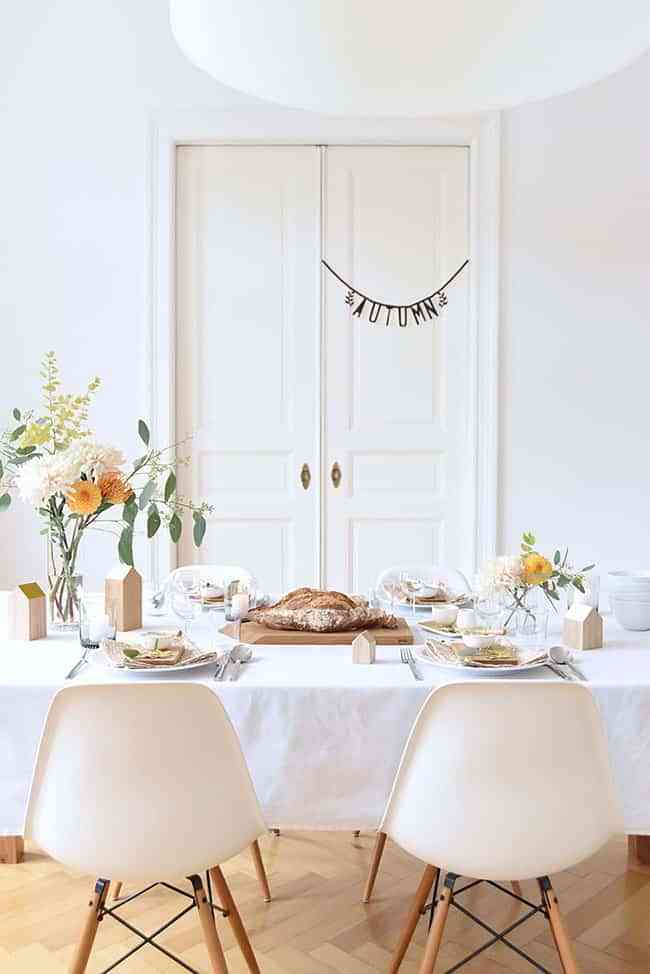 It does not matter if we are not in the spring. Flowers can not miss at a house party to be proud, whether in autumn or winter, on Halloween or at Christmas. To decorate the table, and to put in strategic corners. So look for some white or glass vases and prepare beautiful bouquets.
Choose the colors of the flowers with tino. Just as in spring you will opt for flowers of varied colors that cause a chromatic explosion on your white tablecloth, in autumn you can opt for more chords such as ocher, gold, green, etc.
A detail that always looks good is place some vase with green branches on an auxiliary table, a shelf, etc. It can not be easier!
Decorate the walls and ceiling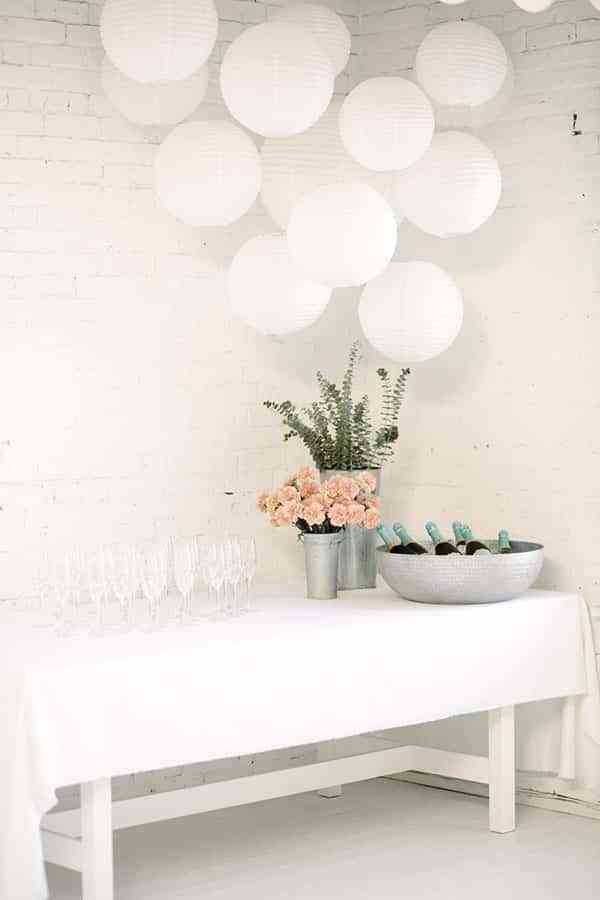 A nice detail in a corner of the room is a good idea to put a special note. Can decorate the wall or the roof with some additional element. How about a set of Hanging paper lamps? You do not have to put on light bulbs and illuminate them ... or yes.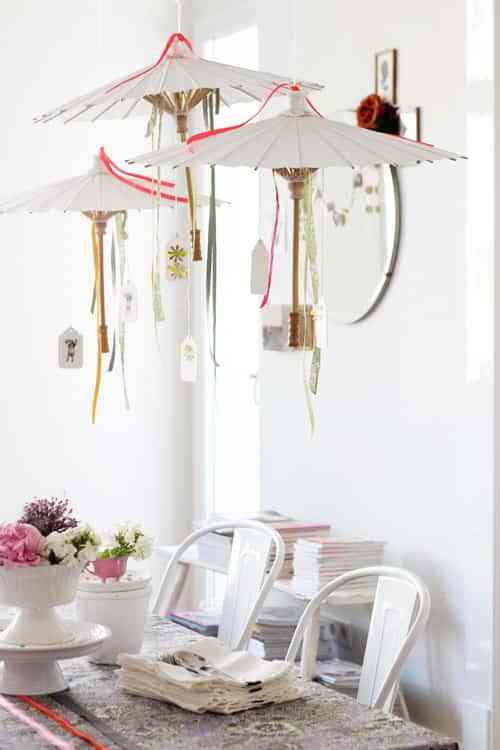 You can also make a nice crown to hang from the wall closest to the table and decorate the dining room. Or use some paper umbrellas with applications. There are thousands of ideas to put into practice.
The menu, according to the moment and the time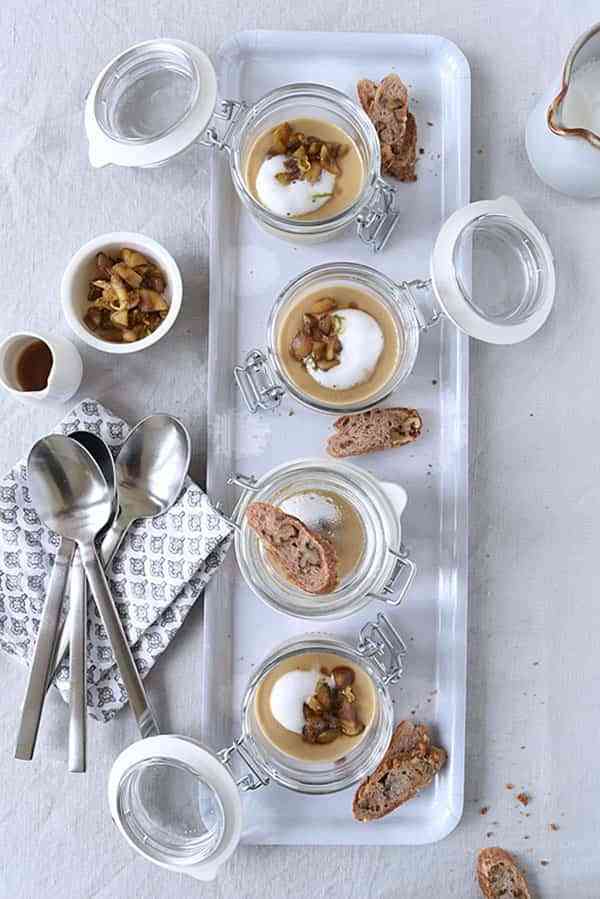 Unless you are an experienced chef and cooking is one of your passions, you do not need to get too involved with the menu to give a party at home successfully.
I recommend that you choose simple and rich dishes, easy to prepare and serve. And, above all, that they are chords to the time and the moment. It is also important that you include some detail made by you fondly. An easy cake, a simple starter that you have prepared ...
A special detail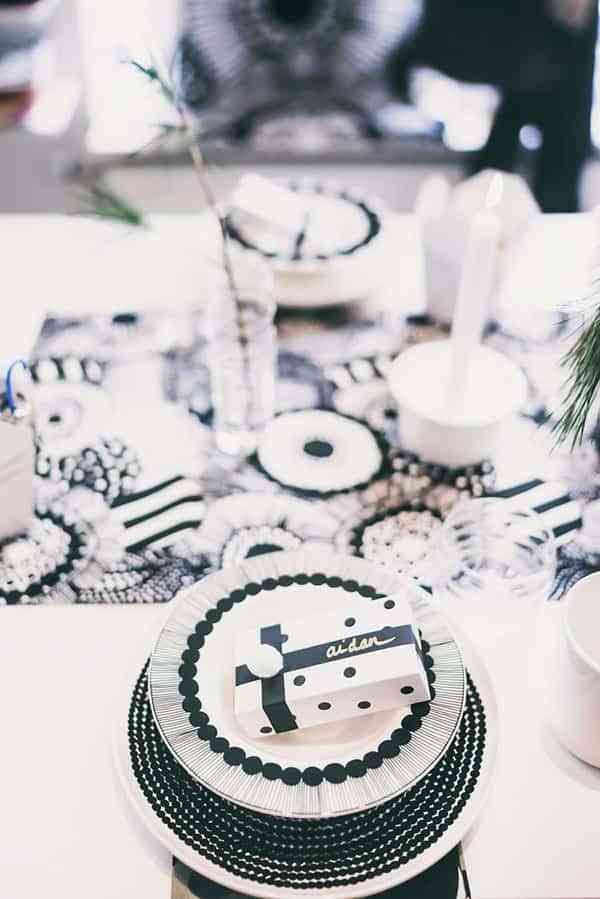 This proposal seems great and very suitable for the Christmas season, for example. Is about Make yourself a small DIY detail for your guests.
Can be a site marker in which to write each of their names. Instead of placing a simple card, you can make and decorate a cardboard box and put some chocolates inside, for example. How about? Do you like the idea?
As you can see, with a little imagination and some organization preparing a party at home and making it unforgettable is a simple task.