All those who work at home have it clear. In our own home the perfect conditions are given to have a cozy workplace, much more comfortable than in the office. It is not about sitting in pajamas in front of the desk, but adding elements to our work space that provide comfort, warmth and comfort. You want to know how?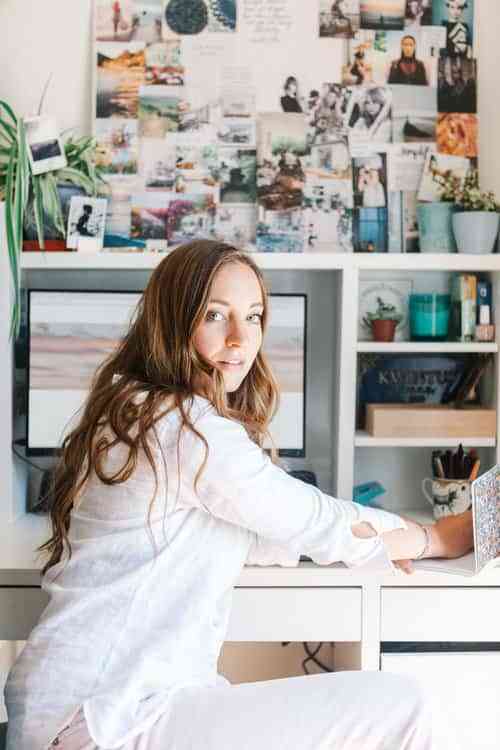 When you work in your own home, you have to try to do it in the best possible conditions. And this encompasses many aspects, from the mood to the decoration of the space. In relation to the latter, it is possible to achieve a cozy workplace with very little effort. You just have to meet some decorative requirements that will turn your desk corner into one of the most special places in your home.
Today we bring you Five fantastic ideas to add a warm and comfortable touch to the work area. And there you spend many hours a day. Or for your study corner. You will see how the effort is worth it.
A fluffy rug for a cozy workplace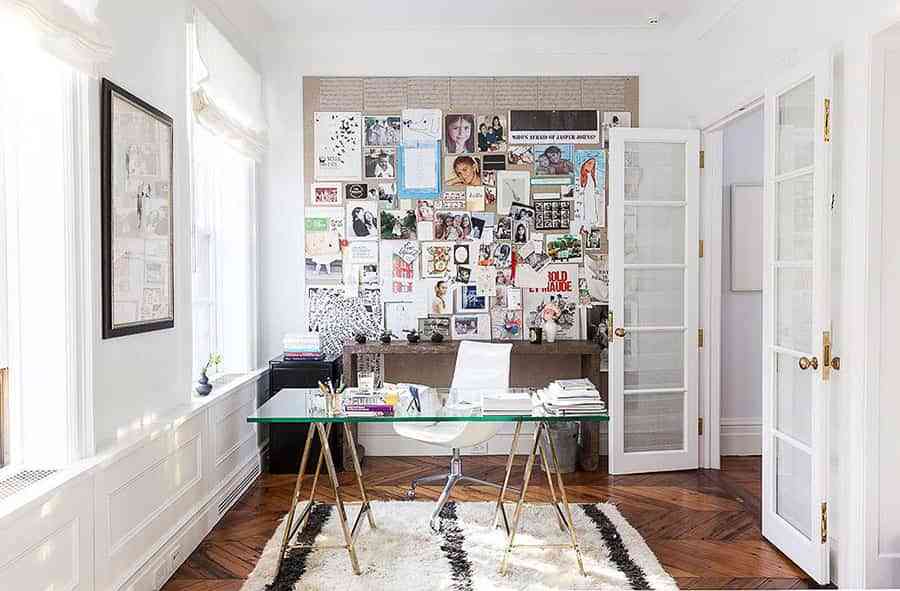 If there is an element that increases the temperature of an interior as if by magic, it is undoubtedly a good carpet. Of course, it must be soft and fluffy. And although you've never thought about putting your desk on a rug, it's a great idea to achieve a cozy workplace.
As for the style of it, everything depends on your tastes and the style with which your office is decorated at home. I personally love the Beni Ouram carpets, despite being light colors. You just have to be a little careful not to get too dirty.
You can also choose to a fur rug, or by any other style that goes more to your workspace.
Create your own relaxation corner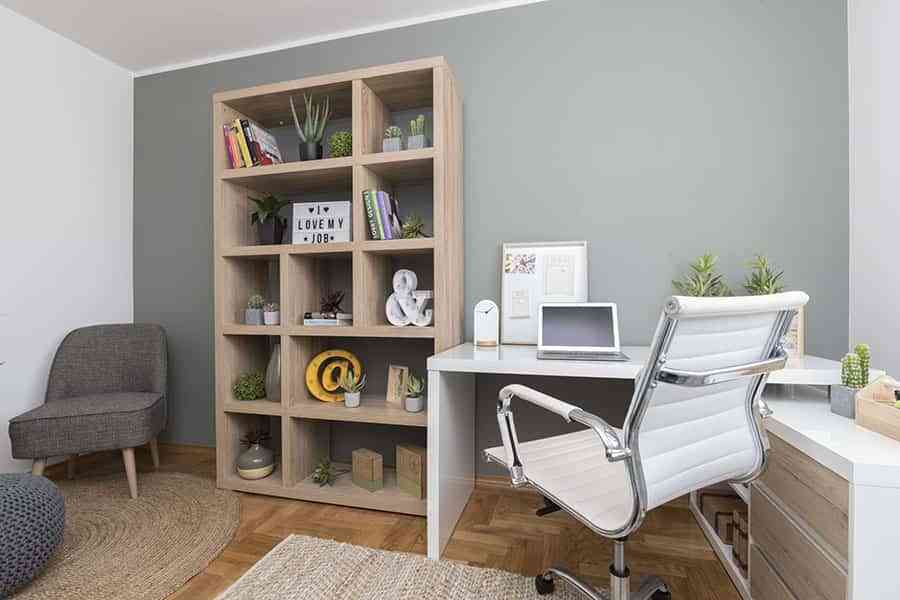 Everything depends on the square meters you have available for your desktop area. If you have the great luck of have a room to send to your office It will not hurt for you to contemplate the option of having a small relaxation corner.
You will not need more than a comfortable armchair and a side table, if you have space for her. The important thing is to have a place to relax and disconnect, when you are saturated with work.
You already know what is important make short breaks throughout the workday, especially if it is intense. It is the best way to take stress away from your life. A coffee, a bit of quiet music and your most comfortable armchair. You do not need more for your stress-free zone. The best to reactivate your mind and work much better later.
Plants for a natural touch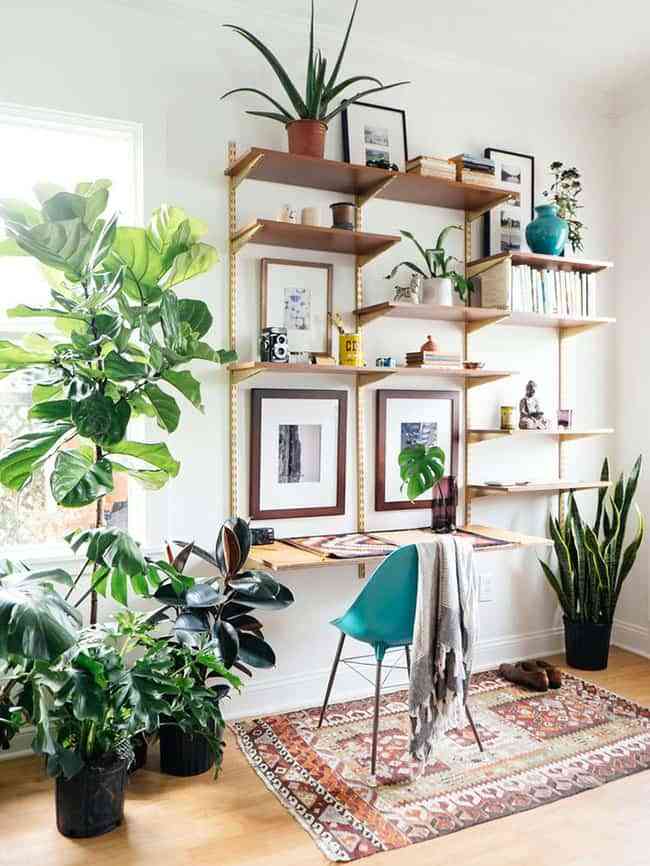 It is proven. At least, I have verified it for myself. Put some plants in your work area It is a very positive point if you want to achieve a more welcoming, natural and serene space.
Plants, as good natural elements that they are, help you to elevate your mood. They make you feel good, have a more positive attitude and be more productive at work. Why? Call it the magic of the green touch. The fact is that plants are a great recipe for relieve stress.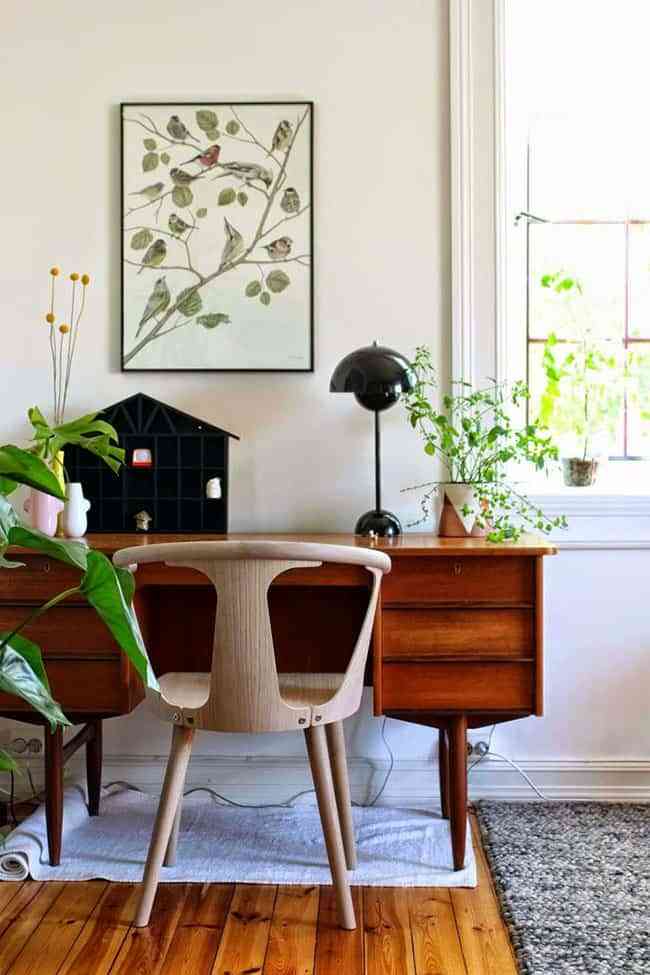 And if you do not have the gift of knowing how to care for the plants and you die to the cactus, do not despair and opt for artificial plants. They may not be so natural, but there are some that seem real and you avoid the task of having to water them.
Renew desktop objects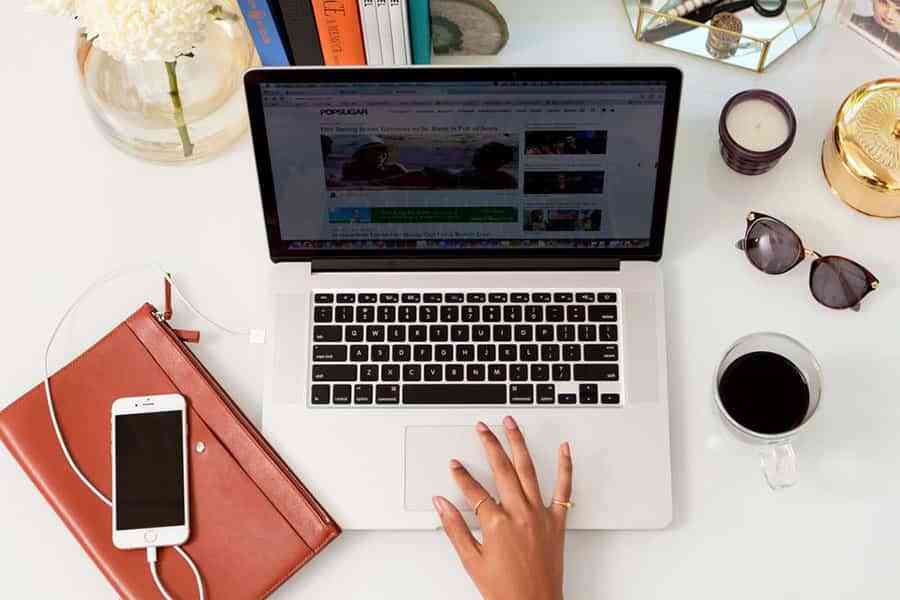 Do you remember when you were little and you loved to start the course after the summer with new books and notebooks? I do remember it. I loved the Back to School for several reasons, and to release pencils and paints was one of them.
Well, renew desk objects from time to time It is a perfect idea to make your work space more friendly. It is not about throwing everything and buying new things just because, but to incorporate an organizer of objects, to put a new pot for pencils and pens, etc.
Small details that help you feel better while you're working. Who does not like to release a new notebook that raises your hand. No one? I supposed…
Customize the space: ideas to make it yours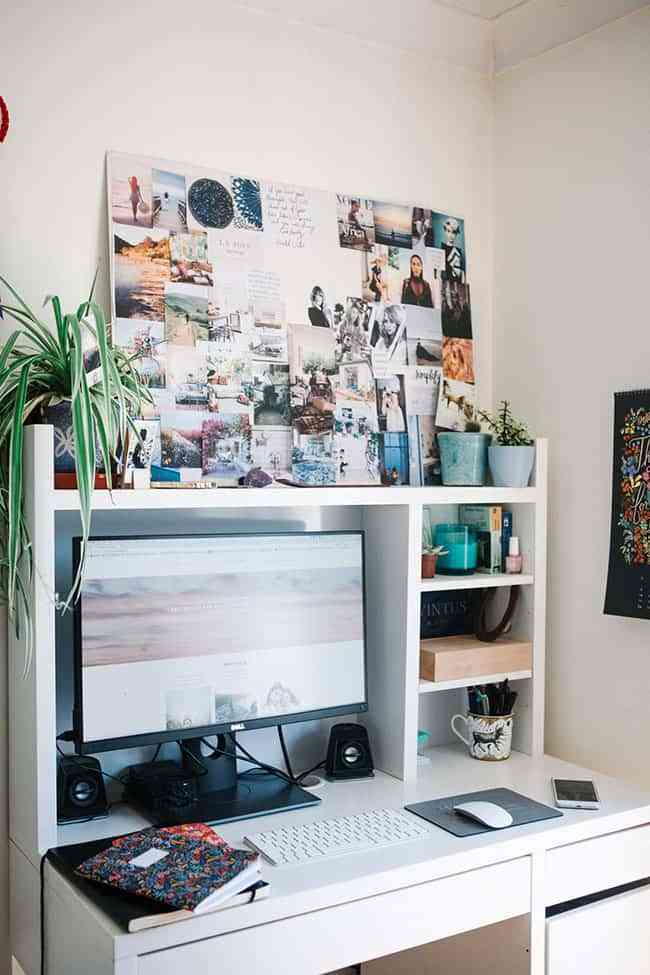 Maybe if your cozy workplace is in your own home, you have already customized the space to your liking. The same as we usually do when we work in an external office and we put a picture of ours, or we take a cup that makes us feel a bit more in our field.
The thing is in put something our in the workspace to customize it. They can be a few photos, or a collection of clippings punctured on a corkboard. Some flowers, a paperweight that we bought during a trip, etc. The list of ideas may have no end.
And you? How do you manage to make your workplace a cozy and comfortable place?