We present some ideas to decorate kitchens that can serve as inspiration if you are thinking of remodeling yours. They are ideas that are very topical and that, in addition, have fallen in love with us. Keep reading and ... discover them!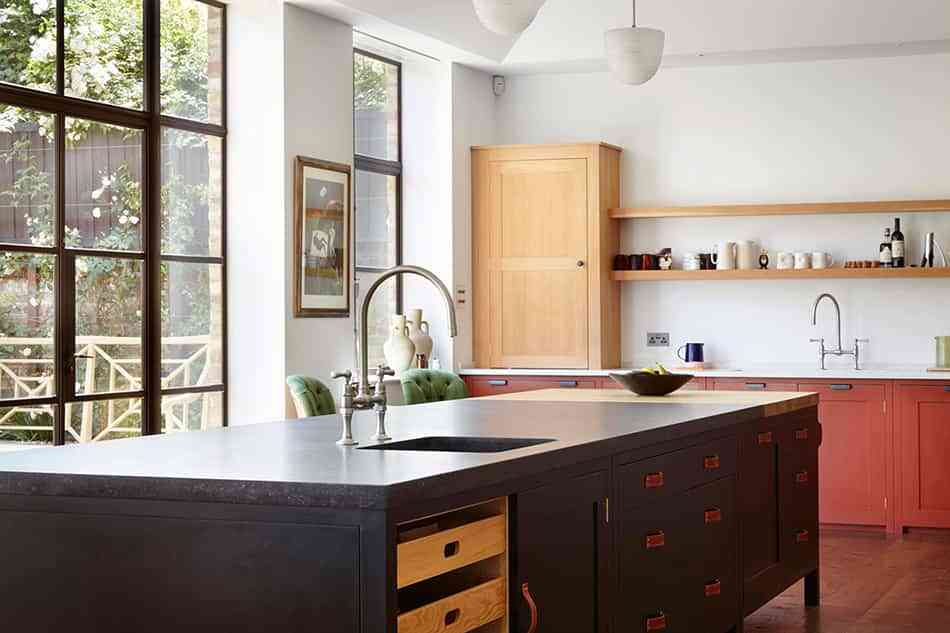 What is decoration trend and what is not? Or better, how long is it and when does it cease to be? Well ... everything depends. But what is clear is that it is not the same to talk about trends to decorate kitchens that another space of the house, like the living room or the bedroom.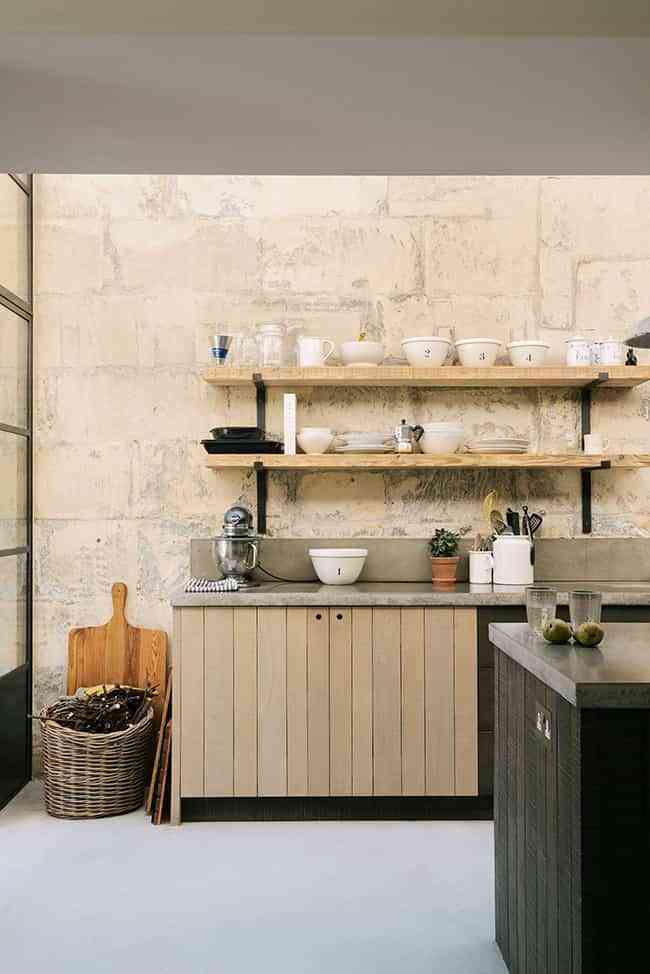 The kitchen is one of the most important spaces in the house. Evolves with us, it is changing, but, of course, there are certain elements that remain unchanged for years due to the complexity of the installation and the cost involved. This is the case of furniture, the countertop or the tiling of the walls.
However, the trends change as far as these elements are concerned. But instead of moving with the speed with which they do in terms of textiles in the room, for example, they go much slower. My advice is this: you decide What you like, and what you do not, and also how risky you want to be. If you really love something and today it's a trend, why not choose it for your kitchen?
Design options to decorate kitchens: thick countertops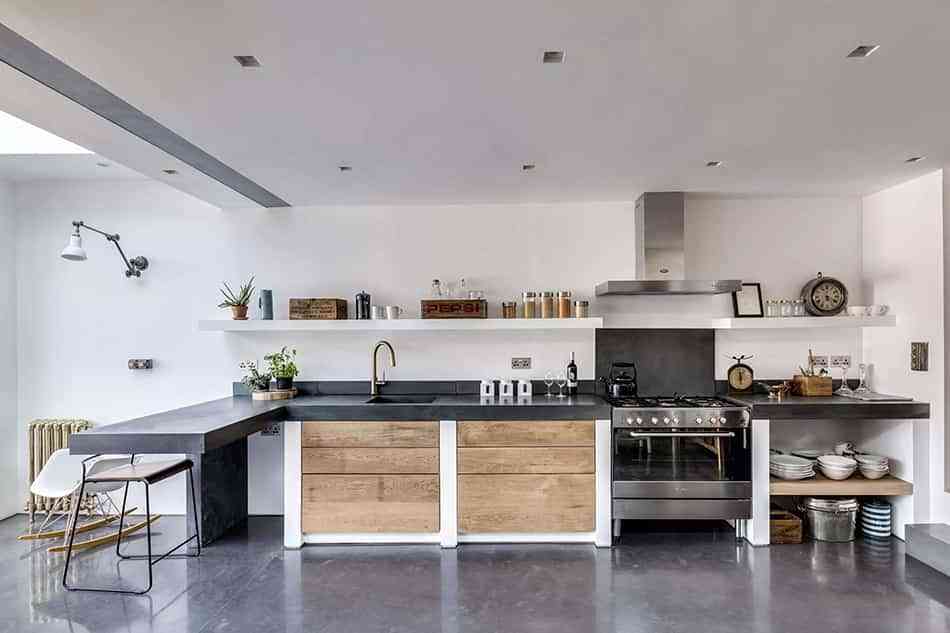 This is a design option that we have seen lately in the most current kitchens: install thick countertops. And when I say thick I'm talking about 7 or 8 cm, not the 3 or 4 cm that we're used to.
We like the idea because it is really decorative. It extols the material with which the countertop is built, showing in a great way its texture.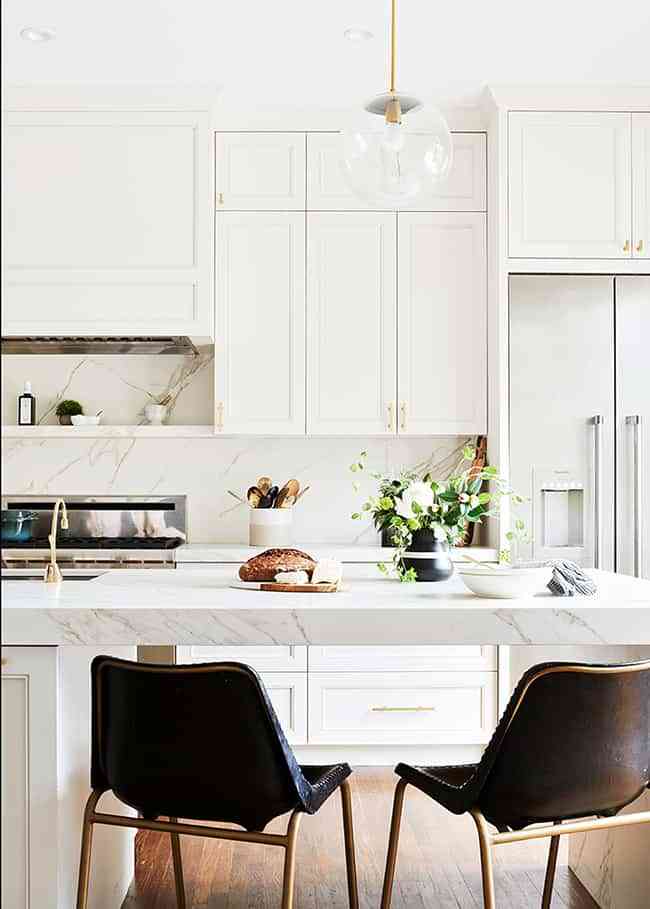 It is a perfect solution, for example, for polished cement or wood countertops. The latter acquire a marked rustic effect that gives them personality I also like thick marble countertops, although in this case you have to consult the experts, as they may weigh too much.
Combine materials on the countertop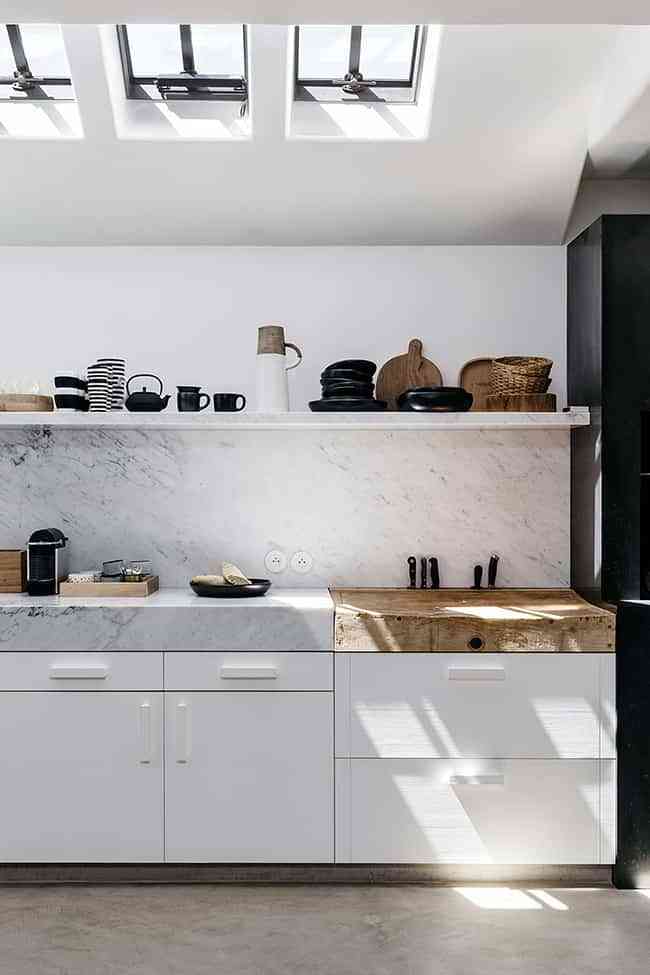 We continue to focus on the countertop with these current keys to decorate kitchens. Another trend that we have chosen is based on the combination of two materials when setting the hob. For example, put a part of stone and another part of wood. Or wood and marble.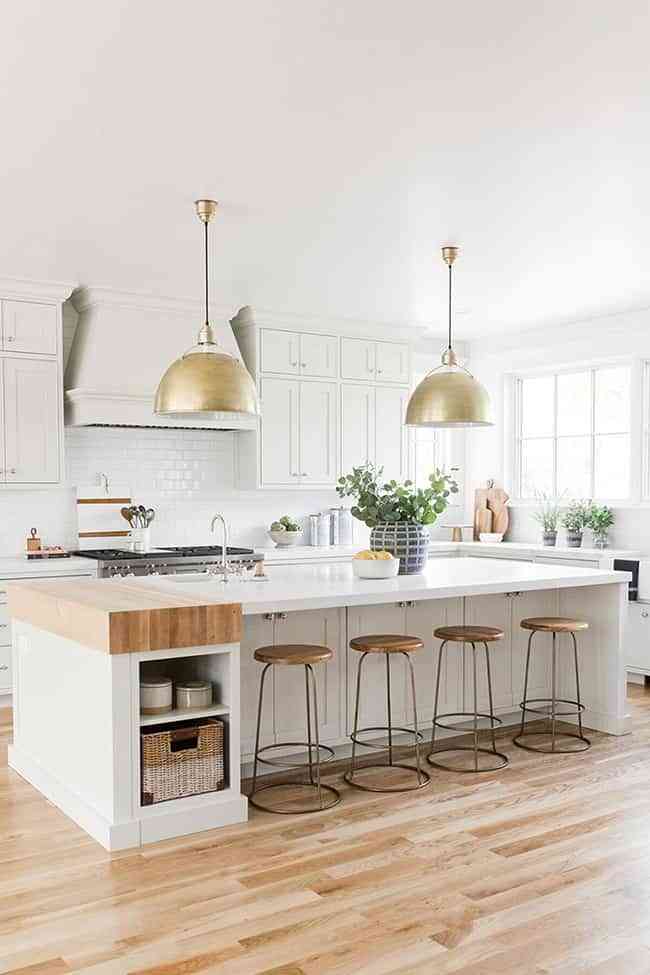 It is true that this idea is much better in spacious kitchens in which the countertops are long. Or also in those that have central island. The different materials delimit in some way the work areas. So you can have a kneading area, or cutting, preparation, etc.
Wooden slat cabinet fronts
From the most minimalist kitchens to the most rustic, the kitchen furniture presents an enormous diversity. And among the trends that are being considered today in terms of closet fronts, we especially like those that are manufactured with wooden slats. According to they are conceived, they give a very Nordic air to the kitchen.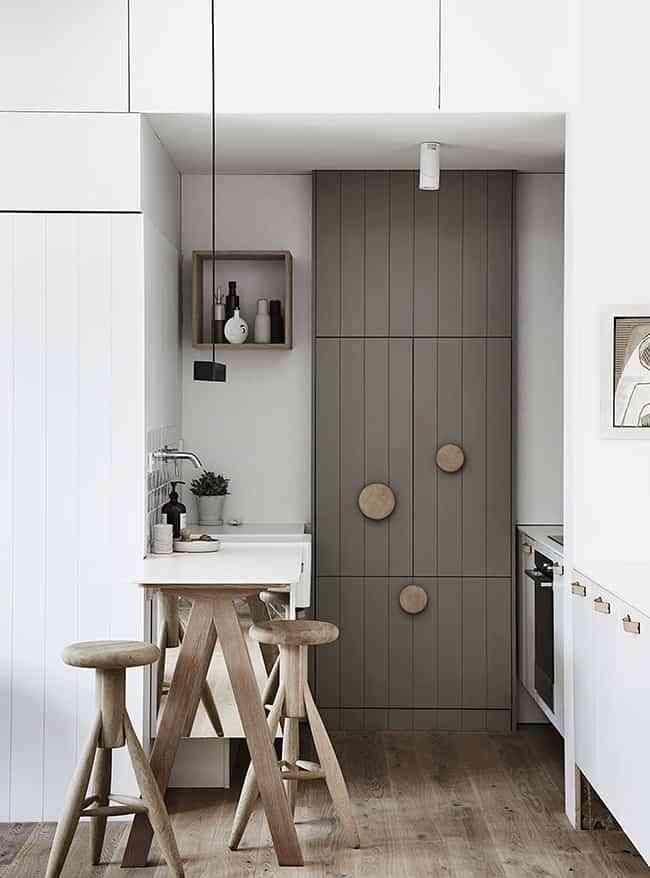 Wider or narrower, painted or in its natural color. The options are diverse. Of course, they tend to be especially those in which the joints are not too marked and thick.
Install the furniture on the countertop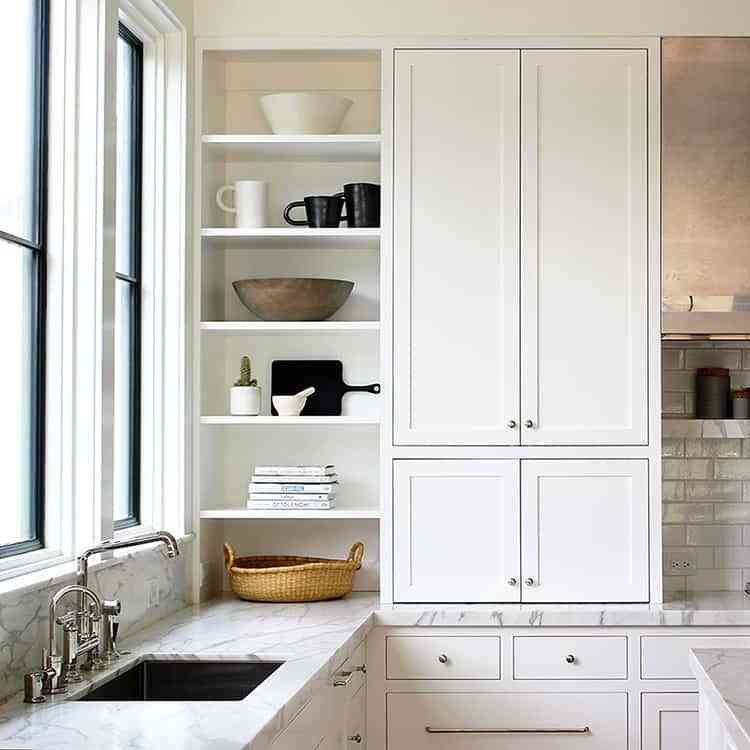 Whether they are cupboards with doors or only with shelves, place them on the countertop It is an idea that seems different to me. And it is not something new, but rather reminds the cupboards that were in the kitchens of the past. However, it is a very nice way to organize the storage space when decorating a kitchen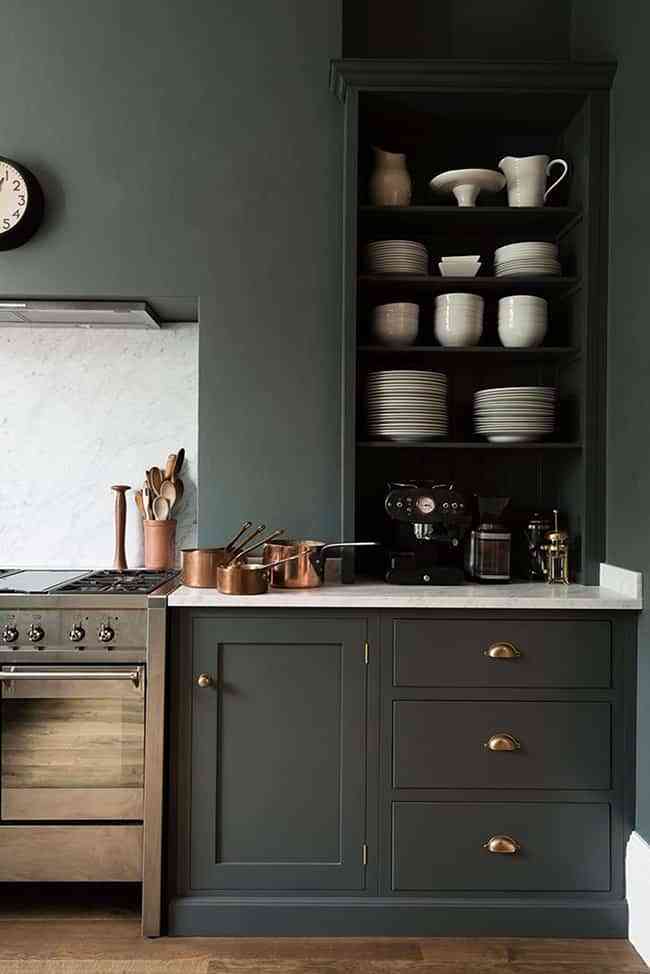 If you want to lighten the space you can choose to put glass doors as a showcase. And if you prefer that you do not see the inside to save a lot of things (small appliances, household items, etc.) choose normal doors. You can also leave the closet without closing, with the shelves in view.
This solution has advantages, but also some drawback. While the interior of the cabinets is very accessible And, it's true that they steal space from the counter. You will have to assess if you have other countertop areas to work comfortably in your kitchen.
Narrow vertical tiles for the wall
Especially for the kitchen front area, although you can also use this idea on other walls. It's about choosing a ceramic coating elongated and narrow tiles, placed vertically.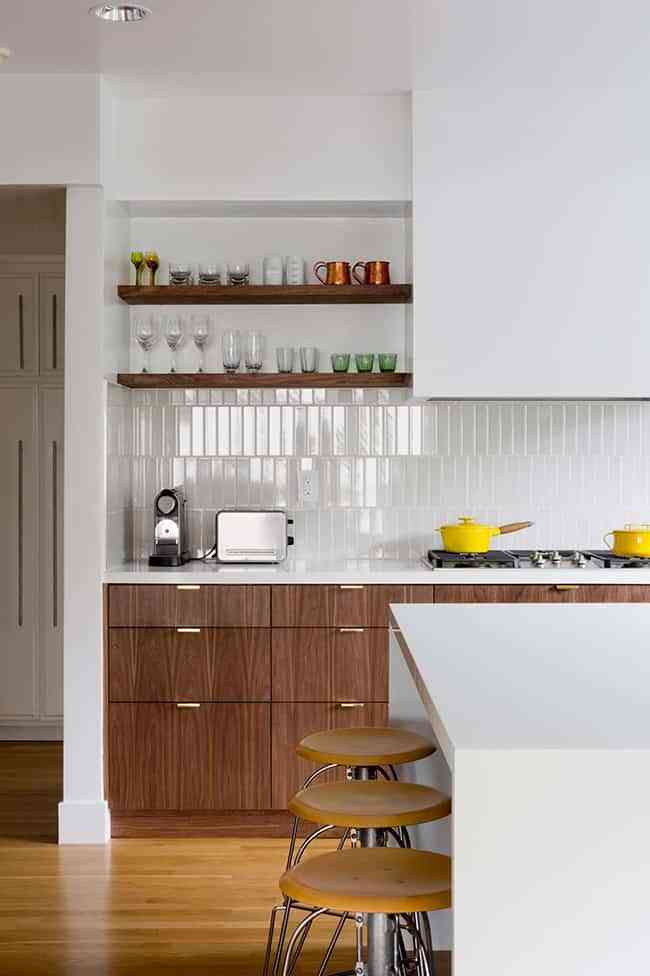 It is a detail that is modern and current, and visually clean for its simplicity. An alternative to the subway tiles placed horizontally, which are already seen.
Any of these keys to decorate kitchens will make yours a much more innovative space. But that's not important. The fundamental thing is that, choosing one of these ideas that you really have loved, you will make your kitchen a unique space, created and thought by and for you, to your own taste.