Are you thinking of how to decorate a corner of your home with microcemento? Do you like the faint glow of polished cement? Do you prefer the rough finish of the concrete? Today we offer you some inspiring ideas so that you look for cement a hole in your house. An infallible way to modernize any environment.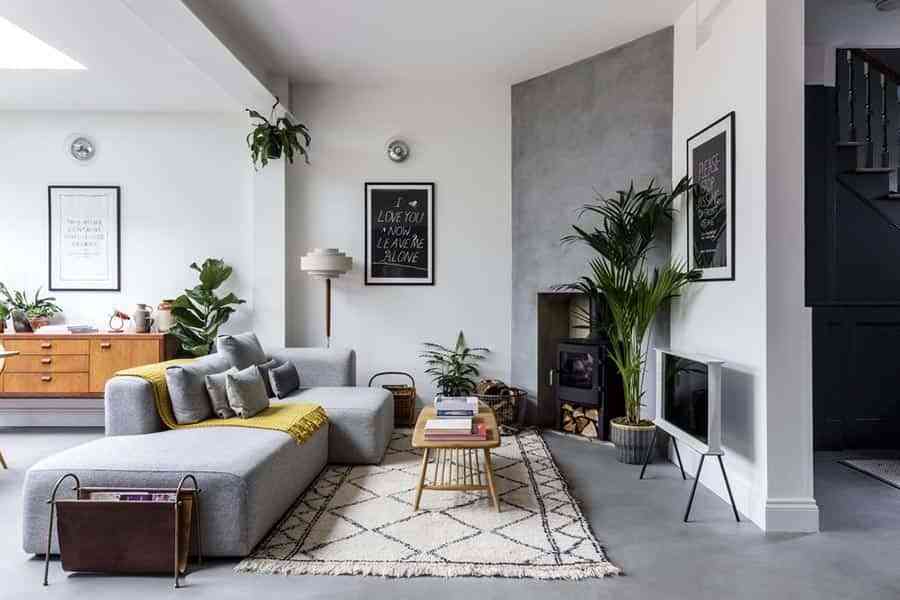 Maybe some years ago the cement was relegated to industrial spaces, garages, storage rooms or basements. But nevertheless, Today is also present in the interior of houses. And not only as a floor covering! There is a wide repertoire of the most recommended ideas to introduce this material in our house. Here you have a small selection of them. Enjoy them!
Cement surfaces, all advantages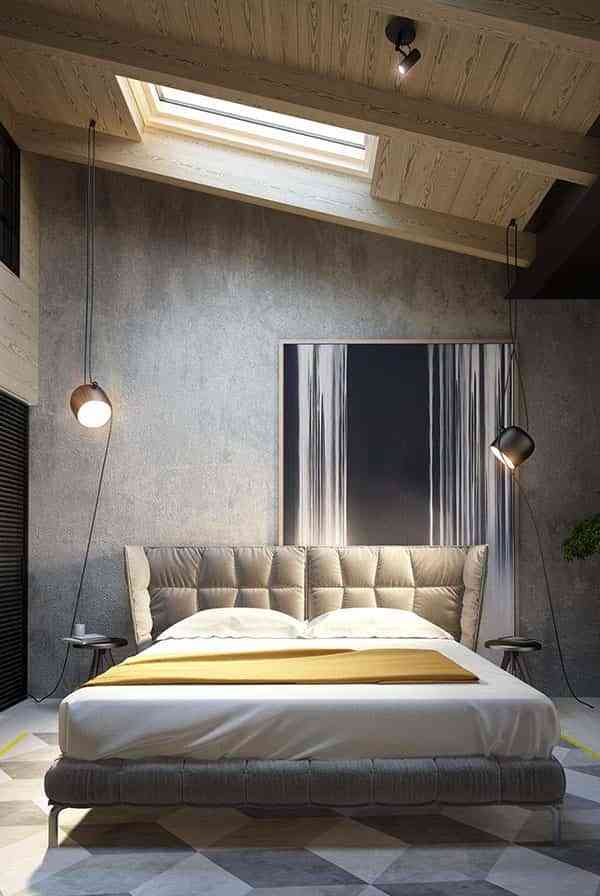 Cement, as a coating material, has many important advantages, both from a technical and decorative point of view. To begin with it offers a resistant surface and nothing delicate, which is a great point in your favor when it comes to choosing it.
Besides resisting the passage of time well, requires very simple maintenance which consists of maintaining a frequent dry cleaning, and removing stains in the proper way when they occur.
On the other hand, in regard to its value as a decorative element, we must say that floors are just one of its many uses. With cement numerous surfaces can be coated.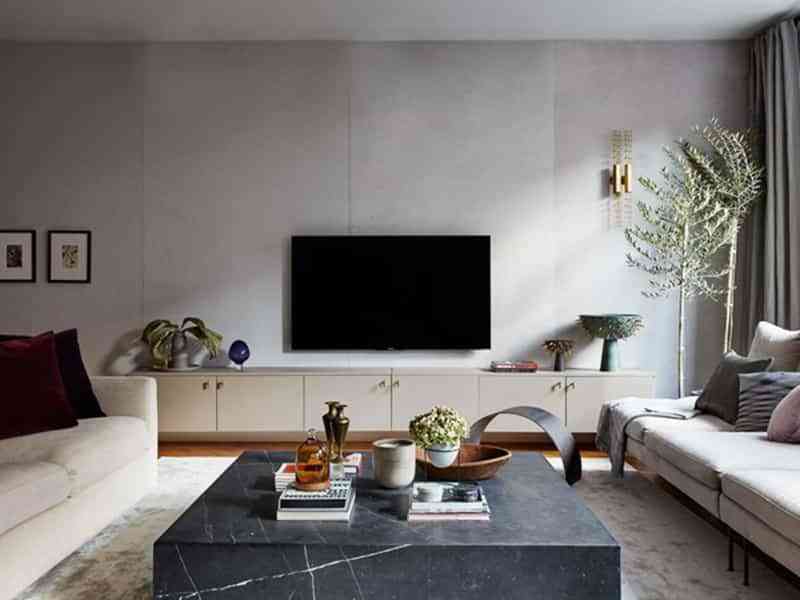 Although at first it may seem a bit cold and soulless, in reality its neutral and homogeneous appearance It is perfect as a backdrop to decorate any environment. In fact, it is a material that goes great with many decorative styles, from the industrial even the minimalist, going through the vintage, the nordic or the boho deco.
Cement floors, a classic that does not fail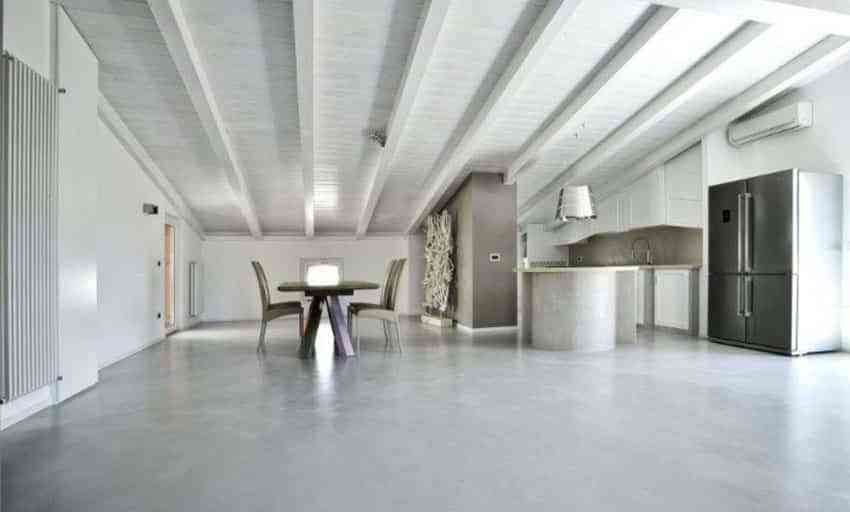 I know I'm not discovering anything new for you, cement floors They are the most usual way to incorporate this incredible material into any interior. However, it is not the only one as you will see later.
In any case, it is not strange that when we think of these surfaces, images of smooth, perfect floors come to mind. It is a great solution for this type of coatings.
Cement floors offer an important variety, perfect for all tastes. You can choose a pavement with more or less brightness, depending on how polished it is. Or choose a matte finish, in which the cement is protected with a sealant. Everything depends on the effect you want to achieve.
In my opinion, the important thing is to choose the right level of brightness so that it is neither too matt nor too bright. Also, you can combine it with carpets and light wood furniture to give a warmer air to the space.
Perfect in the bathroom and the kitchen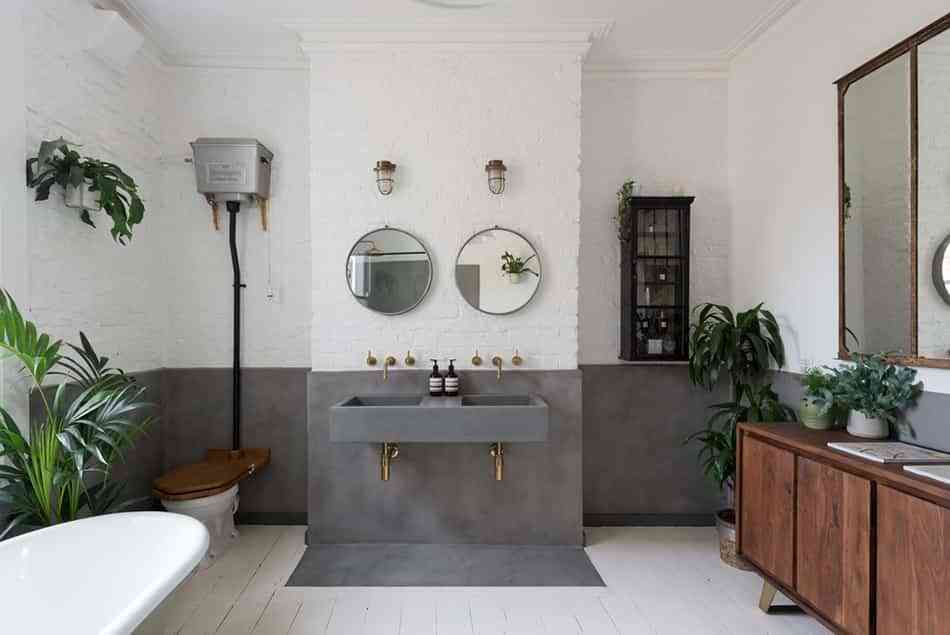 Whether you decide on the microcemento As if you opt for polished cement, this type of material is very suitable for wet areas. Being resistant to water, you can use them without problems in the kitchen or bathroom.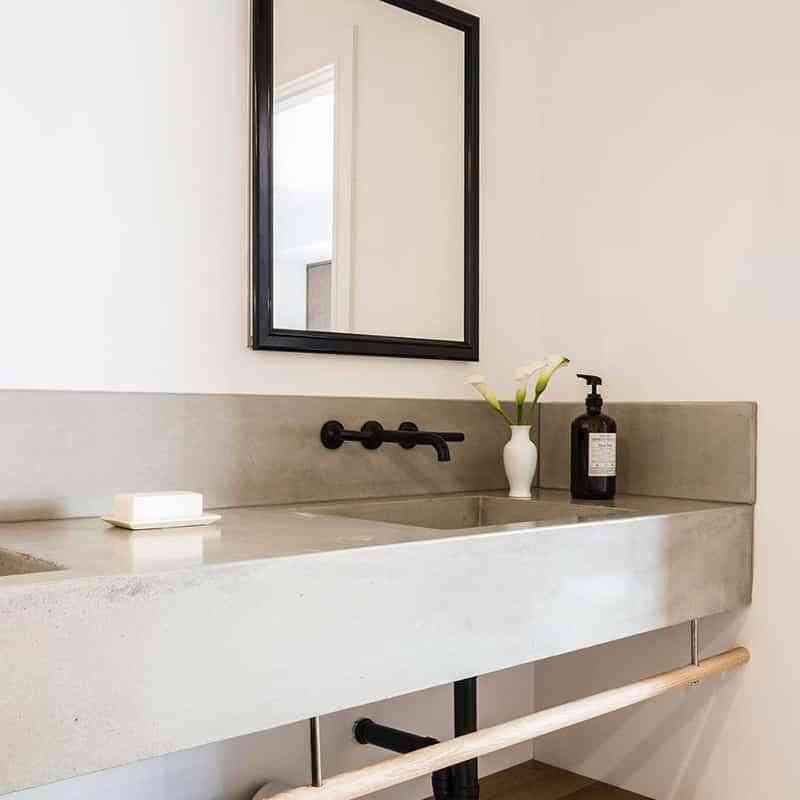 In this space, for example, it surprises how well the cement remains when it is used on the counter and the sink. It brings a really modern, clean and modern air. In addition to being a resistant material, the smooth and smooth, and you can choose from a wide variety of neutral tones, more or less light or dark.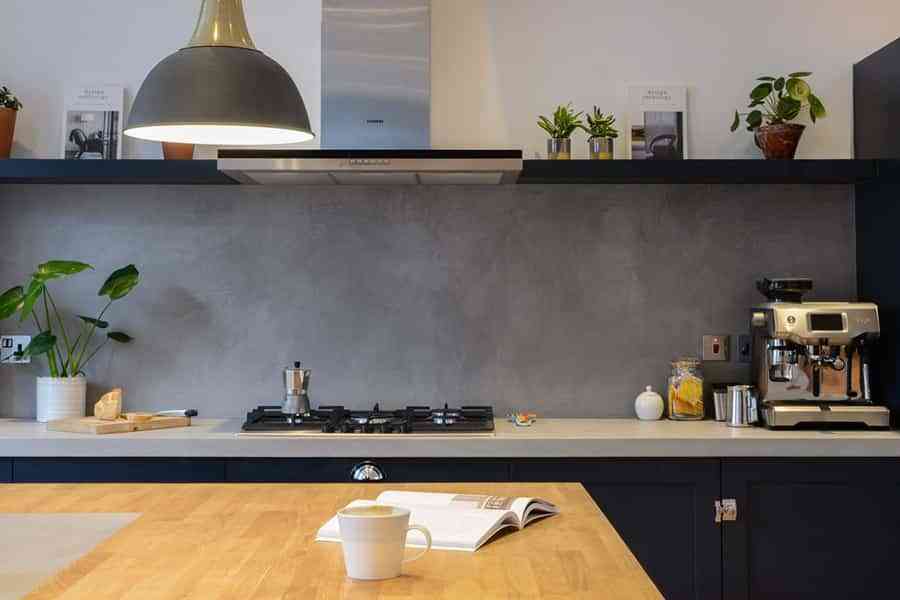 You can also use it in the kitchen, to raise the countertop or a work island, with sink included. Well combined, it will give the space an industrial touch that will be complemented with home appliances Stainless steel, professional air extractor hoods. To counteract the gray tones, bet on kitchen cabinets of intense colors.
For the lining of the fireplace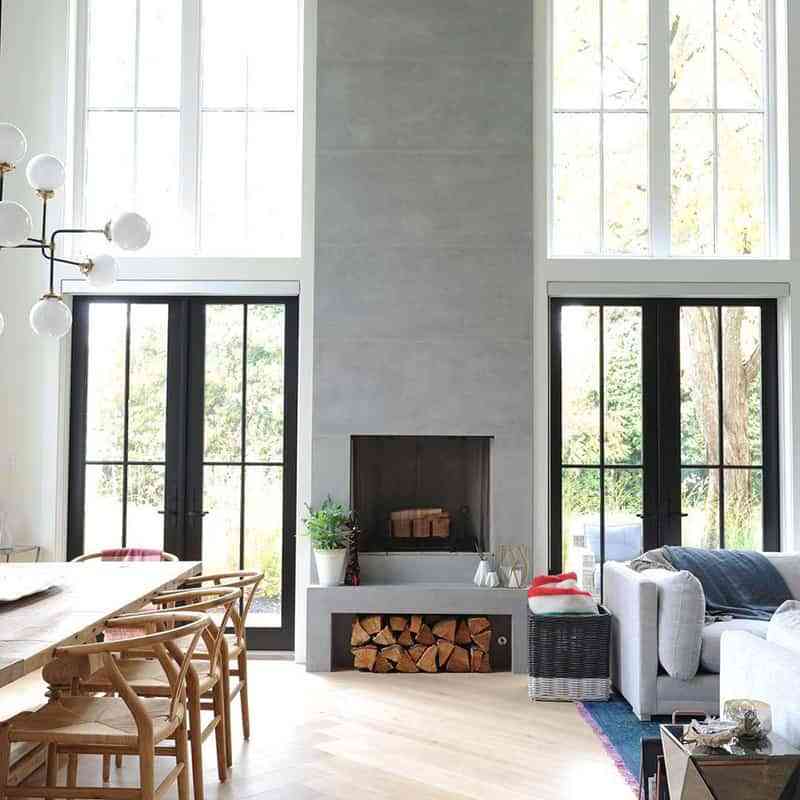 Modern, clean, novel, elegant ... That's how it will look the fireplace in your living room if you use polished cement or micro cement to cover the embouchure, from the floor to the ceiling.
This solution for your fireplace contributes a very avant-garde touch to your living room, perfect for current, simple and natural decorative styles.
other add-ons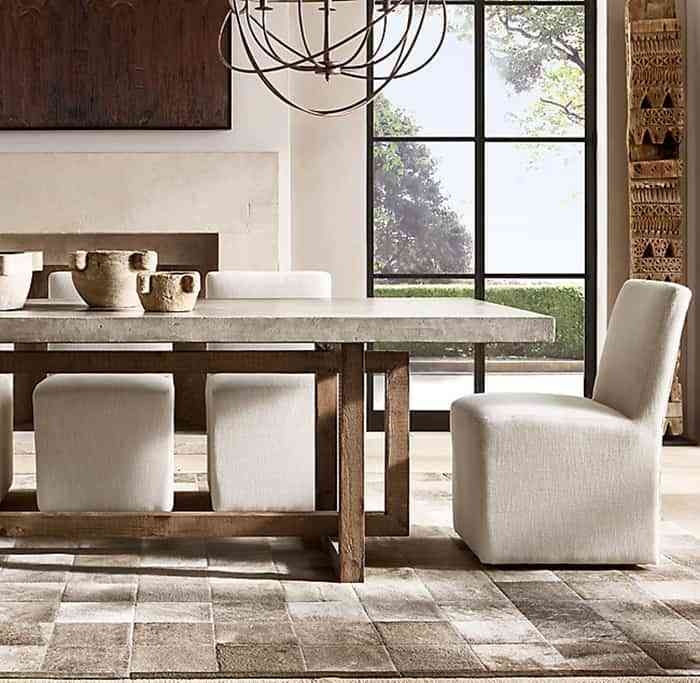 In addition to the aforementioned ways of use the cement in your home, there are other solutions that will allow you to incorporate it into the decoration of your environments.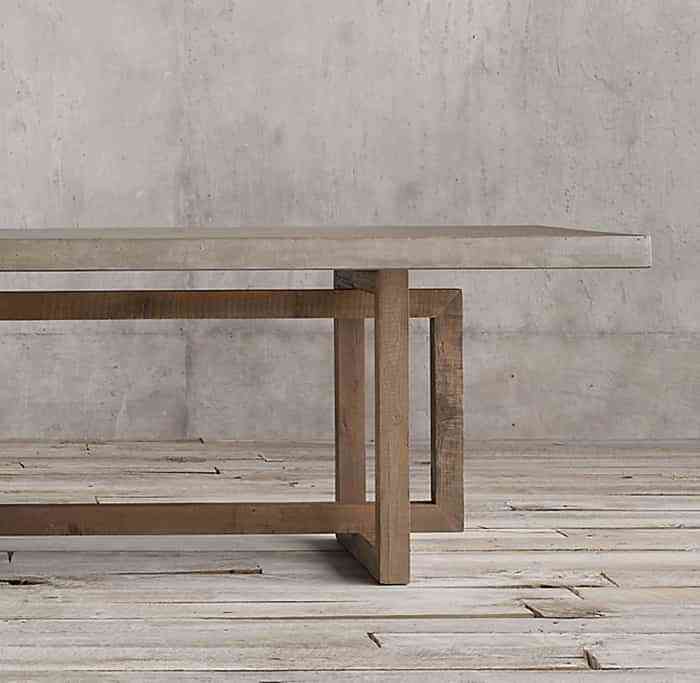 For example, it can be an ideal material to manufacture the envelope of a dining table. You only have to add wooden or iron legs to give it more industrial flavor. If you decide on this option, you will have a solid and resistant surface. And, thanks to its neutral and sober air, you can decorate it as you like.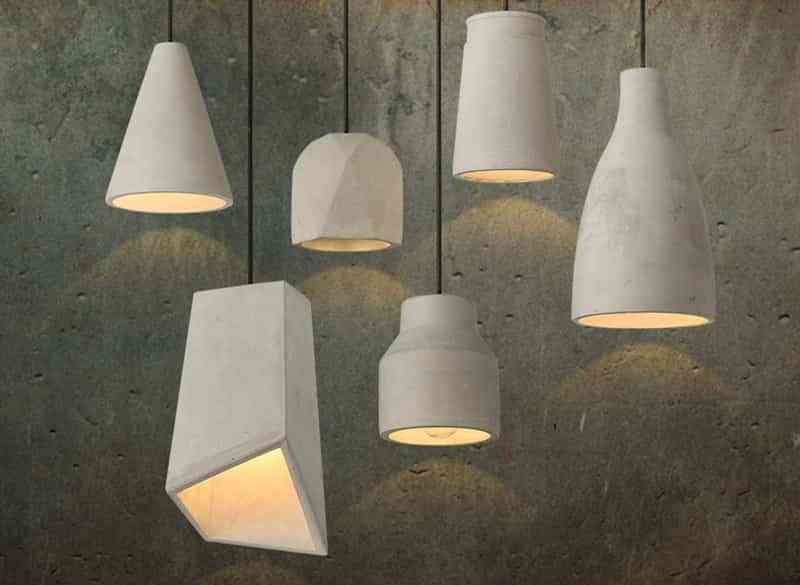 In addition, it is a good material for other types of accessories and decorative accessories. You can find from bases of very original lamps to pots, for example. The ideas, as you see, do not end. These that we have brought you today may be just the beginning ...