Wood, ceramic, stone ... There are so many options of materials to pave the terrace that surely you do not know which one to choose. Here you have some very practical outdoor floors that also look great. Which one do you prefer?
Big or small, the terrace becomes a luxury at this time of year. And if you are one of the lucky ones who own one at home, I'm sure that at this moment you are involved in the task of renewing it and making it beautiful, to start enjoying it to the fullest!
Well then, it will come to you from pearls to know what they are the best materials for the floors of the terrace, of the zones of passage of the garden, or of the space that surrounds the swimming pool (if you have it). The options are many and varied. Of all the ideas for renovating terraces, here we show some of the best to change the floors, both for the characteristics of the materials, and for their appearance. So you can choose not only the one that best suits you, but also the one you like the most.
Wooden exterior floors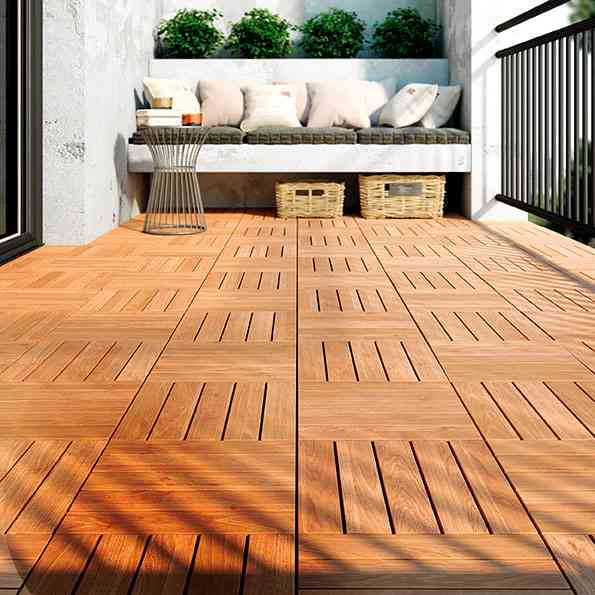 Wood is always a success, both inside the house and outside. In addition to its beauty, it is very easy to combine, since there is a wide repertoire of colors and nuances to choose from. And whatever your furniture on the terrace, will be great on a wooden floor. It is warm, cozy and very natural.
However, before choosing your wooden floor it is worth taking enough time, since wood is a material that requires some care. If it is not well protected, it can suffer fungi and humidity problems that will spoil it. To avoid it, you just have to apply an adequate protector to the wood at least twice a year.
You can choose tropical wood, very resistant. It is prepared for withstand the most adverse weather conditions, the blows, the action of the sun ... An all-terrain floor! With one hand of protector once a year you will keep it as new. And it's beautiful!
If you decide on the wood to put the floor of the terrace, in addition to the annual protection treatment, you will have to clean it once in a while with water and a neutral soap. Do not give aggressive products because they can damage it.
Ceramic, perfect for humid areas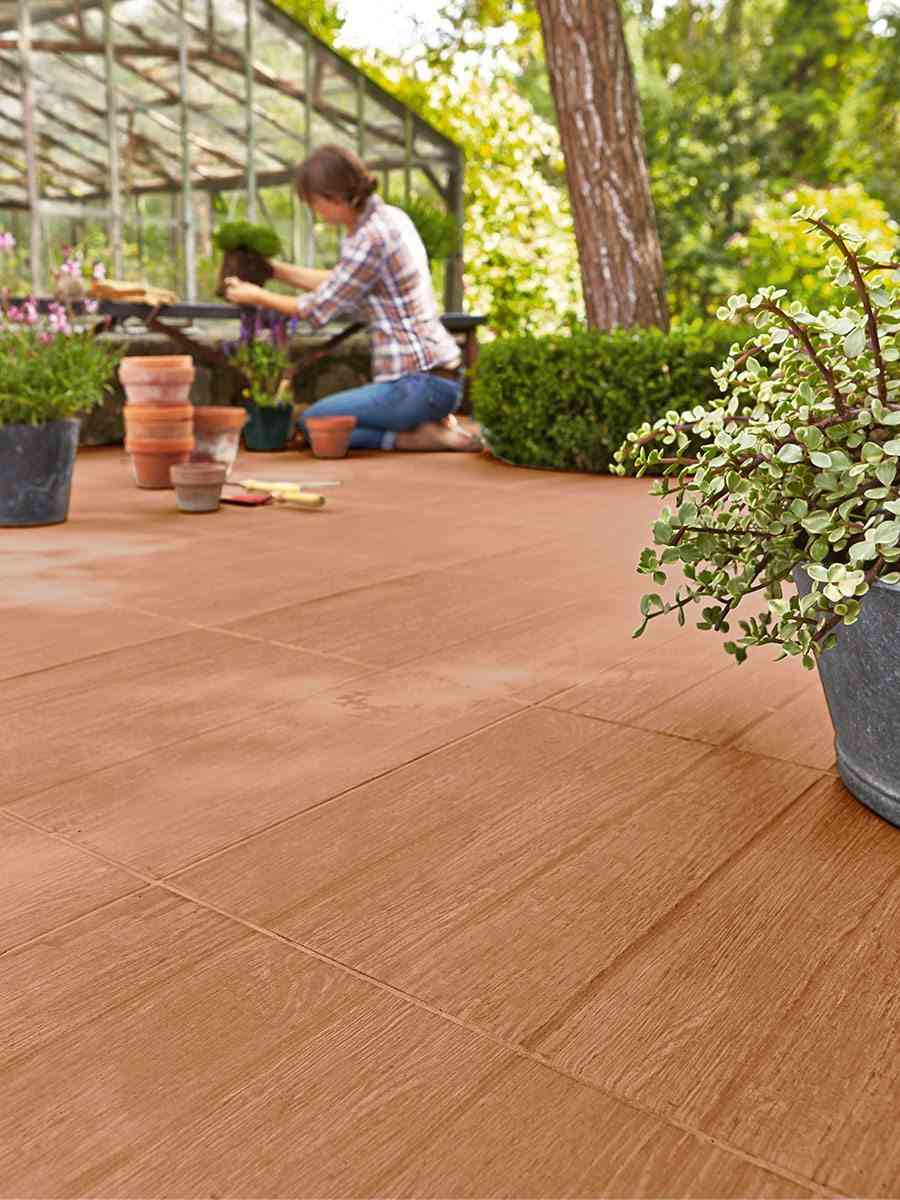 Ceramic is one of the most chosen materials for outdoor floors, as it is very resistant and does not require any maintenance. Neither the sun nor the rain nor the changes of temperature affect him, reason why it is a more than recommendable option. Of course, choose models that are not very porous, like porcelain stoneware (You will distinguish it because the back of the tiles is white). Absorbs less water and does not spoil.
In recent years, new materials have emerged with spectacular designs, which imitate almost any material and which are very topical. PorcelanosaFor example, it has ceramic floors that mimic the irregular shades of the slate, for example, and it is available in different colors.
There are also ceramic floors that They copy the look of the wood. These are the so-called ceramic parquets, beautiful and resistant. In addition to showing and transmitting the warmth of the wood, they are perfect for the exterior due to their hardness and non-slip texture. They even go perfect in very humid areas. You will see them with different finishes, more smooth or rough, and in many shades.
The beauty of natural stone
Natural stone is another of the most common materials in outdoor areas. In addition to beautiful, these floors have many advantages to put them outdoors, since they are unalterable by meteorology. You have them in smooth and rough finishes, like quartzite. Or you can choose the slate, which is also waterproof, so it works well in the areas near the pool.
New composite exterior floors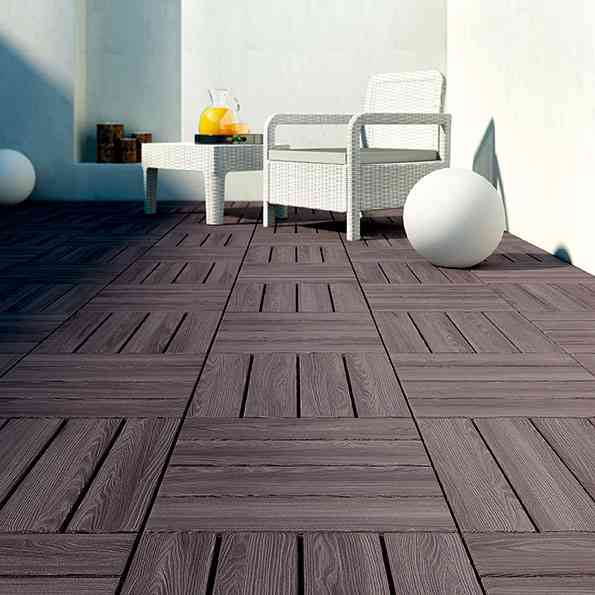 It is a novel material that is manufactured with a mixture of wood fibers and synthetic resins. The result is a hard floor, which perfectly supports humidity, chemical products such as chlorine from swimming pools. And since it is non-slip, it is a safe option for areas that are always wet.
And why not artificial turf?
How about putting an artificial turf area on your terrace? In addition to beautiful you can give a lot of play to sunbathe, for example. With a look similar to natural grass, you avoid all the maintenance problems that this has. You do not have to water it, you do not need any treatment, It does not give allergy and it resists perfectly to the elements.
Choose the one you choose, you will be sure, because all these floors are designed to decorate terraces, gardens and porches. Which one is the most you like?