It is very likely that this winter will touch undertake the odd minor reform at home. And that means looking for comfortable solutions that do not complicate our domestic life too much. Because Decorating with plasterboard may be the most advantageous formula. With it it is possible to lift dividing elements, create ceilings or design furniture on demand. If so, impossible to resist him, do not you think?
Maybe the idea of ​​decorating with plasterboard does not sound too innovative. It is true that plasterboard it takes a lifetime in our domestic interiorss. Specifically from 1978, the year in which it was first introduced in Spain. Whoever has never had a shelf of this material in his parents' house should raise his hand. But not for that reason it has stopped being a highly versatile solution. It is only a question of knowing how to integrate it with a fresher and more airy image. These examples are just a sample.
The grace of decorating with plasterboard
The first reason that usually encourages us to decorate with plasterboard is the speed with which their work is done and also by dry works. Or what is the same, without bricklaying tasks and everything that implies. Without cements and plasters in sight, it is clear that any change project at home sounds much better when it comes to undertaking it. Even those mini renovations that we have in mind, since they hardly generate waste and debris.
However there are more advantageous aspects in which it is worth stopping to be completely convinced about what it can offer us. So we will bet on him convinced that it is a great choice. In particular, decorating with plasterboard will also mean win considerably in timesBecause the placement of these partitions is fast. Now, that does not mean that it should not be thorough. Previously they need the installation of a profile or metal structure on which these plasterboard plates are supported. Then, a screw assembly and finished work.
Modern and affordable projects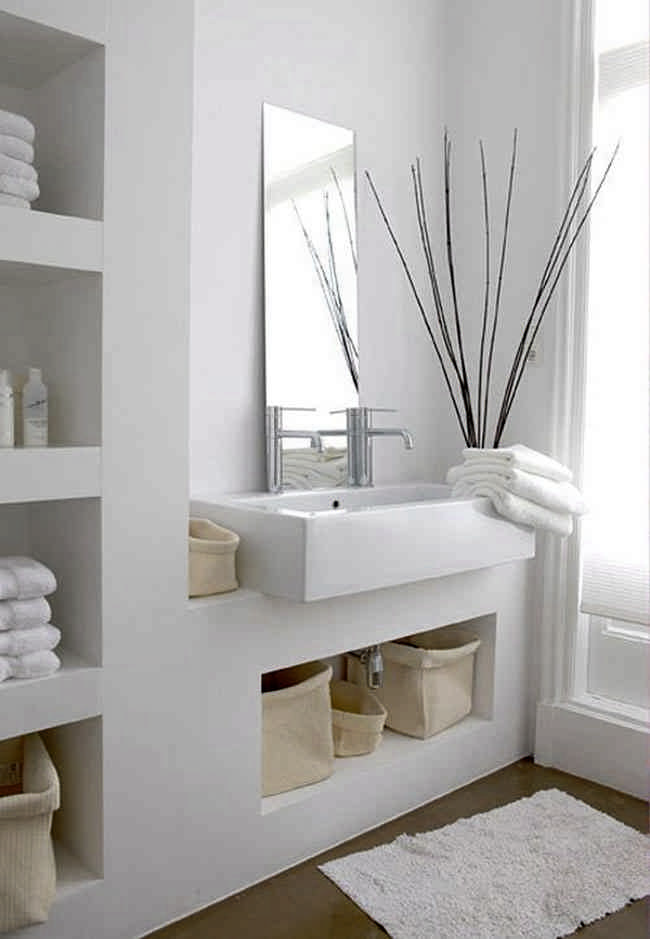 When you have to plan reforms and improvements inside the house, its final cost is decisive to decide between several budgets on the table. The good news of decorating with plasterboard is that we are guaranteed a moderate investment. Most projects acts with this material do not involve an exorbitant expenditure, Rather the complete opposite. From improving the distribution of a specific room, to profiting from an unused space with a custom furniture low cost. Even Encourage us to carry out a rehabilitation in an old house. Its use will not be a problem for the slabs because these partitions are quite light. Another of its advantages.
One of these modern solutions it may consist of raising a wall to divide environments. Or give a certain intimacy to one of them. In diaphanous apartments and studios, these types of elements become perfect allies. They are useful to hide an area too exposed in an open kitchen, for example the corner of the refrigerator. O a resource for create a hall with an aesthetic very minimal if we leave it completely in white. This is how versatile it is to decorate with plasterboard.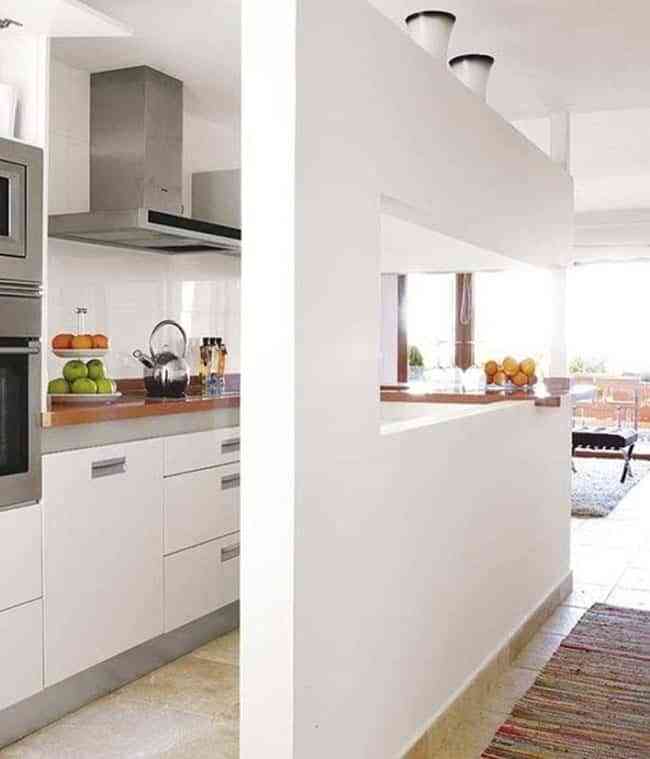 Yes, it will always be necessary to have a structure of metal profiles, properly attached to the ceiling and the floor. Once installed, the plasterboard plates adapt to them without problems. In less than what we imagine we will be able to show off before the friends of this new functional and decorative element.
Imaginative solutions and now
The fun when decorating with pladur is that gives us the opportunity to play with creativity and thus flee from its traditional image. We decide how far the uniqueness of the proposals that we will carry out will be and it will be difficult for it not to fulfill the expectations placed on it. And there goes a new reason to bet on him. As the possibility of design false ceilings that will add a current touch to the characteristics of our home. No matter how modern it is.
They can be perfect for enhance the beauty of spaces at two heights without closing them completely. They will give some movement and volume to the interiors where they have been placed. At the time of illuminating the roofs, the best are the innovative options. Among them the proposals with hidden LED lights for generate a perimetral and indirect light bath, worthy of a very elegant contemporary interior design.
What you should not forget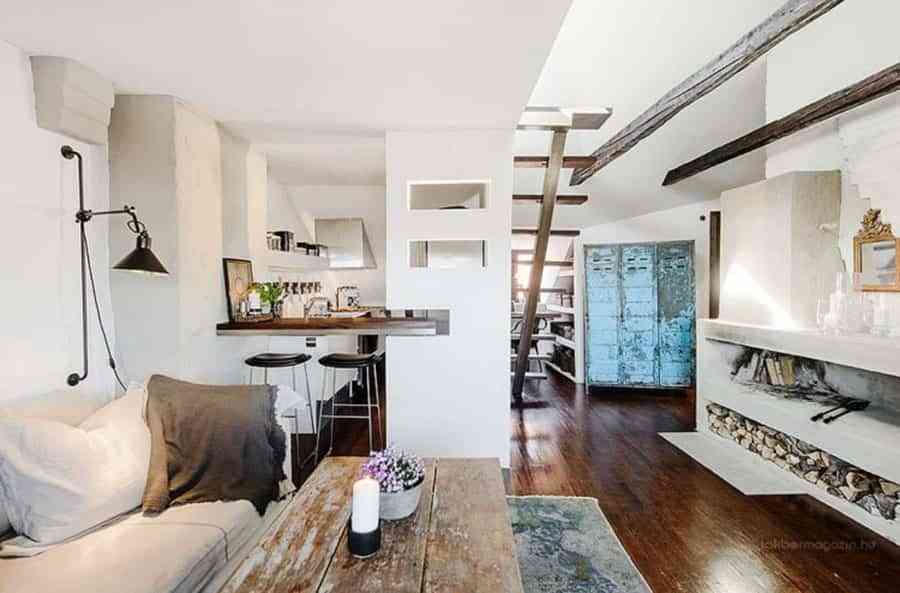 There are many reasons to dare to decorate with pladur renovate any room in the house. These solutions will not disappoint us, as long as you work properly with the plates through the intervention of a professional. We tend to think that this material lends itself to being handled and installed by oneself and is an error. Any task that we are going to perform with him will need the advice of a technician and the experience of a professionall for its correct installation. He will know what is the proper distance between the uprights, the distance between the screws, the most appropriate paste, etc.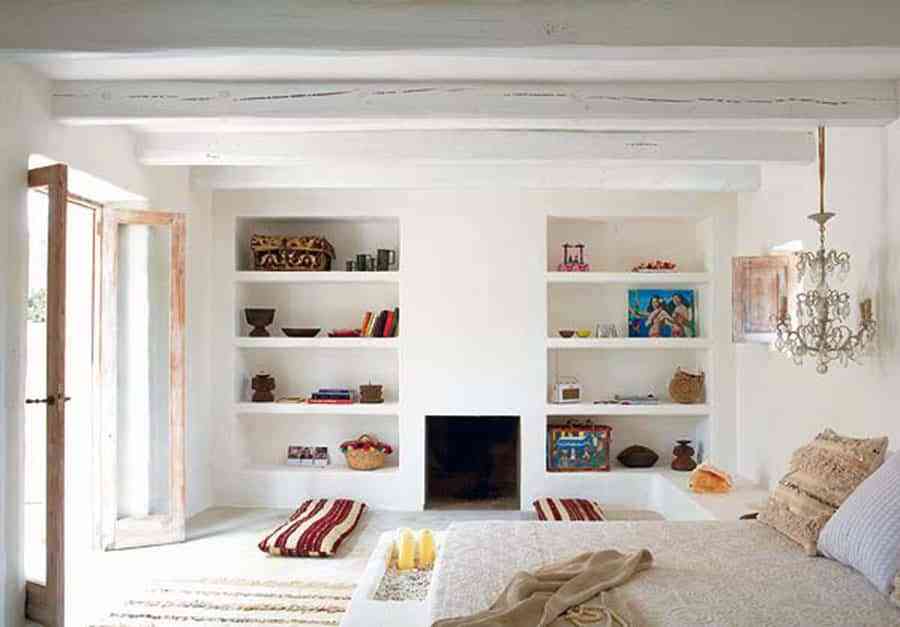 In the kitchen, in the living room or in the bathrooms. That's what its versatility consists in, being able to use it in spaces with very different characteristics and needs. For this, it will be necessary to investigate and Consult what type of plasterboard suits us use. The most known plates are standard calls, but there is a whole family to choose from. Resistant to water and humidity, fire, impacts and with greater acoustic insulation. With all these reasons, there are no more excuses not to decorate any place in the house with plasterboard.
Do you think the same?