If you are looking for an effective and decorative method to cover the unsightly support of your Christmas fir, you are in luck. Here are some very original ideas to cover the base of the Christmas tree and make it much better. Take note.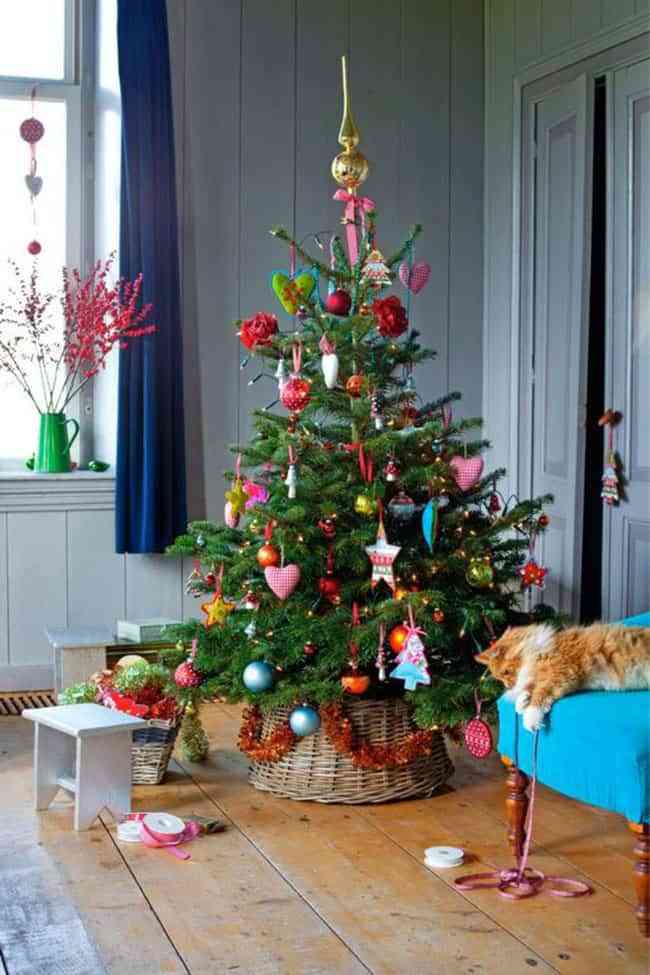 You look for the perfect place, you clear the area to make space, you ride the little tree and you decorate it with exquisite ... Perfect! Wait ... What to do with the support? You just realized how ugly that metallic foot is that artificial trees usually incorporate to hold themselves in a stable way. Well, here we bring you a few suggestions so you can hide the base of the Christmas tree.
There are many ways to do it and get a good result. You just have to choose between all the one that best suits your style and to your house. You can compare some accessory or devise it yourself.
A wicker cover for the base of the tree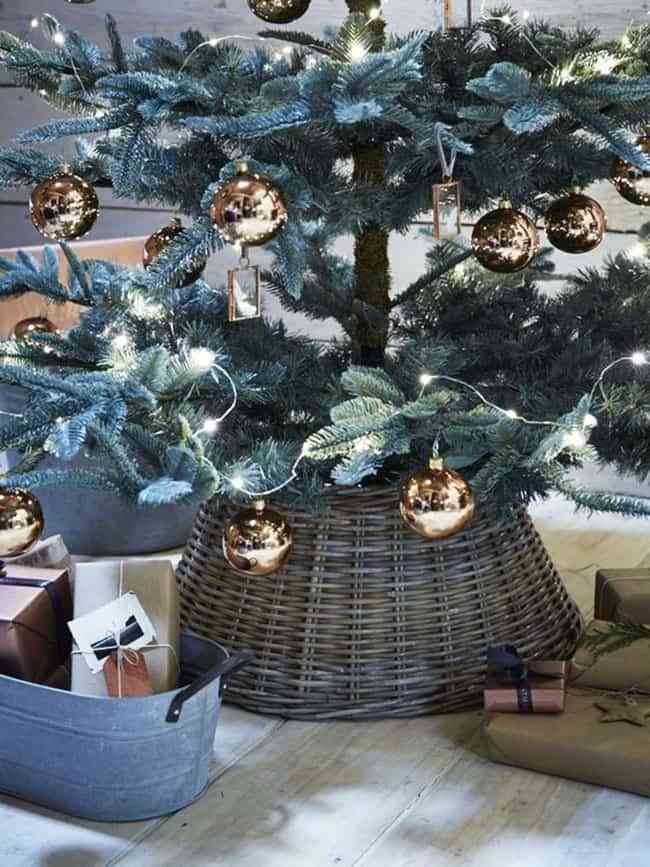 You are not (far from it) the only person to whom the support of the small tree seems quite, but rather ugly. There are many who think the same (among which I include myself). And, of course, after striving in a considerable way to put it beautiful, it seems to me a task to expose the base of the tree, so unsightly.
However, there is no need to worry because there are several ways to cover that part. One of them is to place a cover made of vegetable fibers like wicker or rattan.
These pieces are sold in specialized stores and you can find them in different colors, more or less natural, so you can choose.
A special container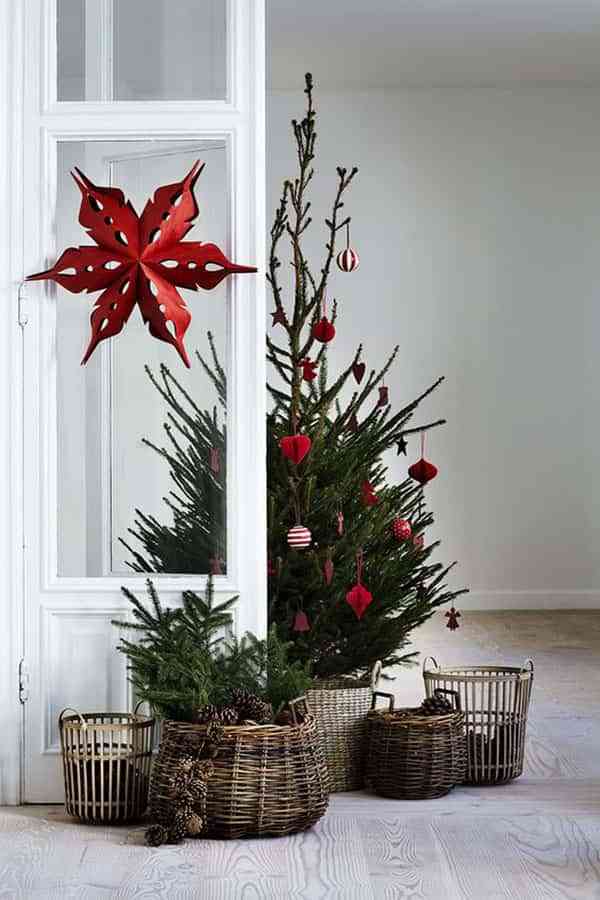 Here is one of my favorite ideas when it comes to covering the base of the tree. Is about insert the holder in a container of the appropriate size, like a large planter. It may be a Wicker basket or an Galvanized steel bucket. The important thing is that the support is not visible.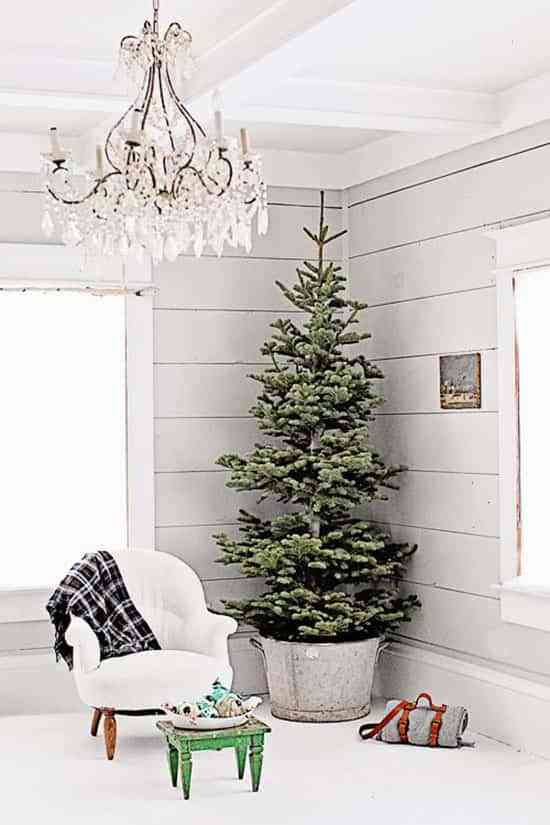 If you choose the "container" in which you are going to put your Christmas tree, the result can be frankly good. You can give it a more rustic and carefree look, or a more classic look. Everything will depend on the piece you choose.
A felt skirt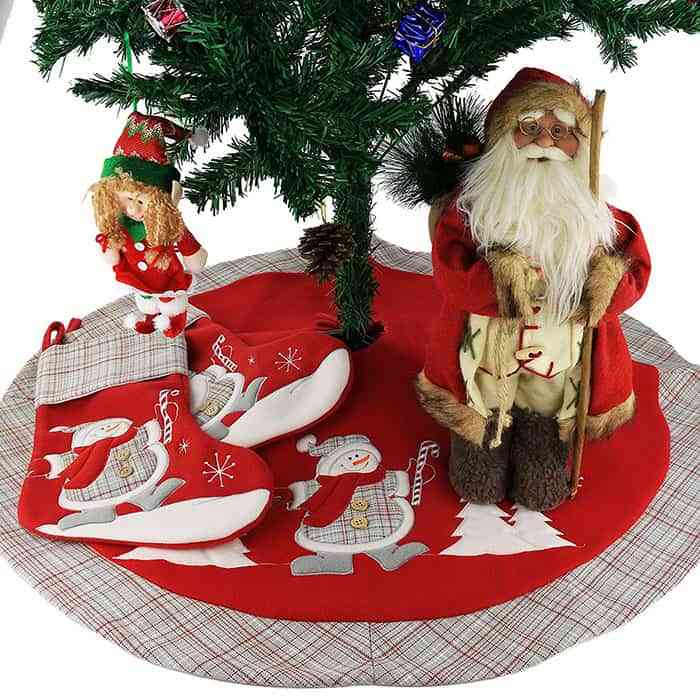 Thinking of finding an adequate solution to the problem of showing the base of the Christmas tree, a kind of Skirts made of felt or similar tissues.
These pieces of fabric are placed on the support to decorate it. They are usually adorned with Christmas motifs, and you will find a long repertoire of designs, more or less infantile, of different colors.
With sackcloth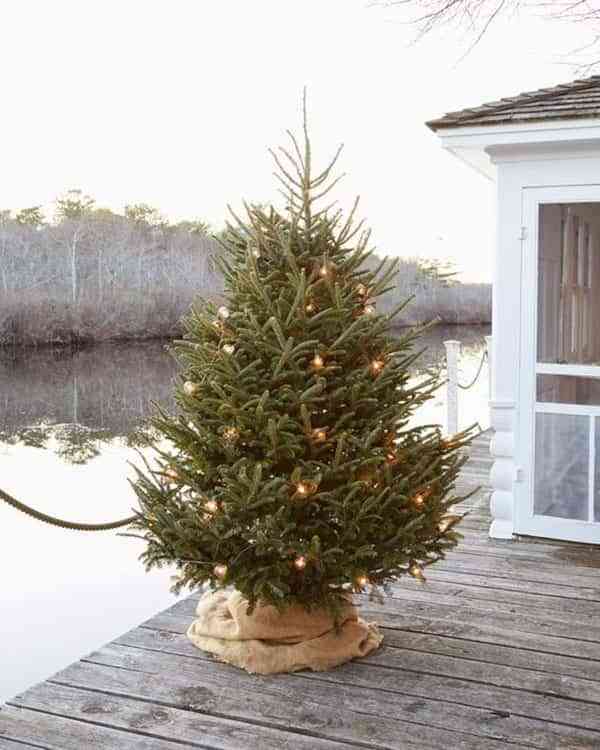 The trees of rustic or natural style are perfect to put this idea into practice. A simple way to cover the base of the Christmas tree is to place over it a burlap cloth. The result is somewhat rustic, simple and natural, which I find very pleasant.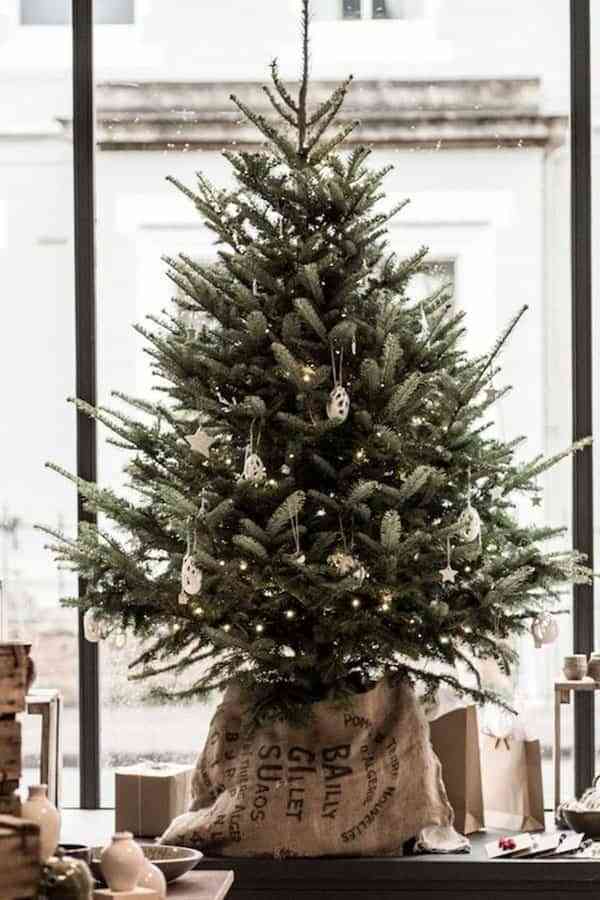 You just have to find a sack (or buy a scrap of burlap cloth) and place it with some thanks on the base of the Christmas tree. Or you can also put it inside ...
In a rustic wooden box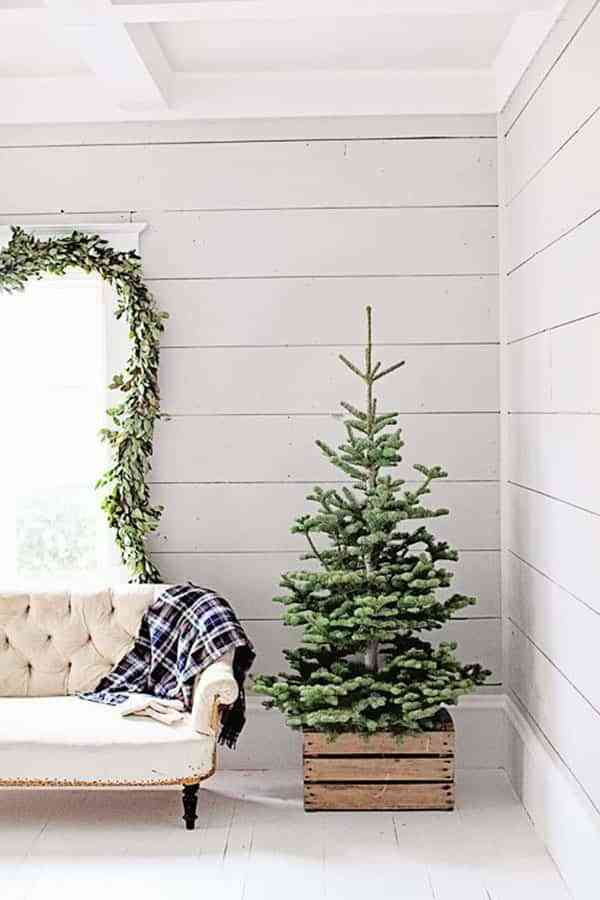 You already know how wooden boxes are trend when decorating our house. With them you can manufacture shelves, containers for books, etc. And you can also use them to decorate (and hide) the base of the Christmas tree.
Of course, depending on the size of your tree, you will have to find a box with the appropriate dimensions. It is important that the size of the box is consistent with that of the tree, so that the whole is not distorted and looks strange.
The "false" gifts, a classic that does not fail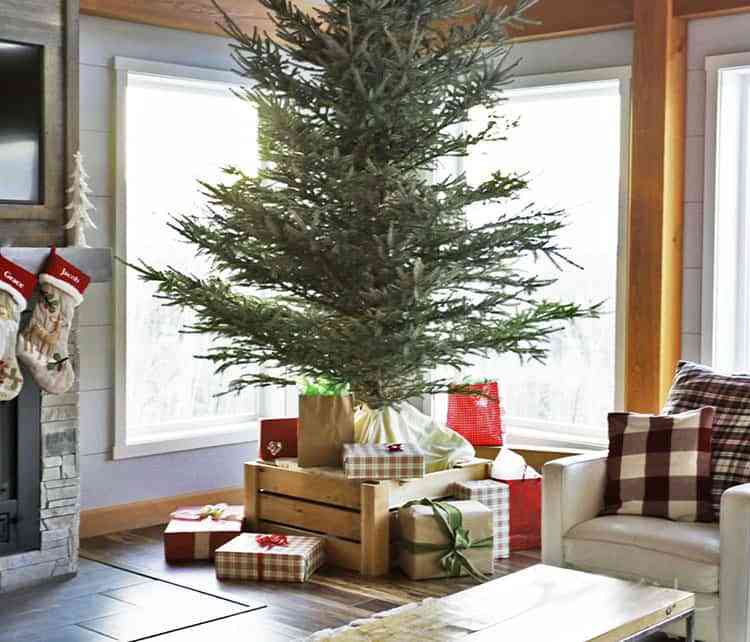 Surely you've seen this idea on more than one occasion. It is simple, easy to perform and very effective. You just have to collect a few boxes of different sizes (of shoes, for example) and turn them into special gifts wrapping them with beautiful papers and decorating them with bows.
A detail to keep in mind: look for gift papers and ribbons of tones according to the decoration of your tree and the result will be spectacular. And you will only have to wait for Santa Claus or the Magi to arrive to find the real gifts under your tree ...
Some wooden trunks
You can use some wooden logs to hide the foot of the fir. Take a few and place them naturally covering the support. If you do not find a thick branch in your field trips that gives you the logs you need, you can always buy them in suitable establishments.
With all these alternatives, to which more decorative and original, the soulless base of the Christmas tree will not be a problem for you. Choose your favorite idea or think of something new. Can you think of other ways to disguise the foot of your Christmas tree?