With the arrival of the new station and good weather, there are also many new developments in our lives. Starting with the improvement of the climate that brings the dreaded Change of wardrobe. Are you thinking about doing it now? Here are some tips that will help you ... and a lot!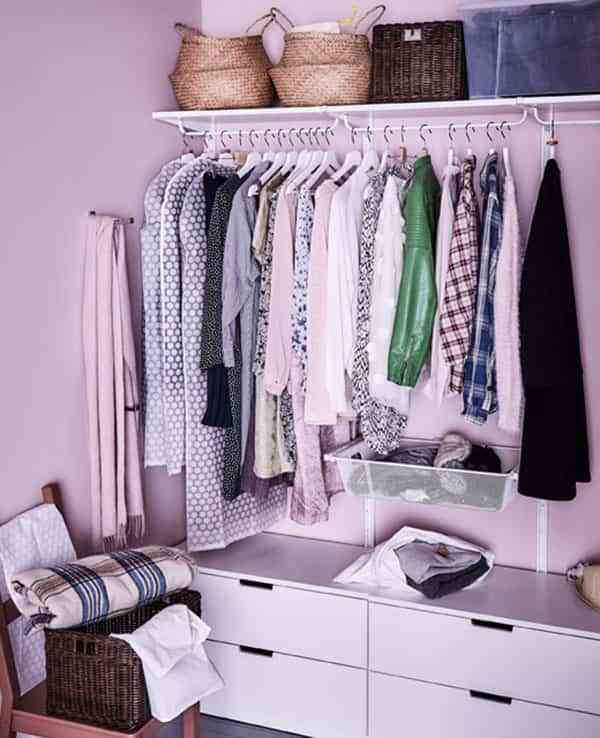 You may think that this is not the time yet. That you still need your winter clothes, coat and boots. As the popular saying goes, "until the 40 of May do not take off your coat" ... However, the change of wardrobe is just around the corner and, sooner or later, will have to arm themselves with patience and undertake such ungrateful homework.
This year I would like to do better than other times and, by the way, help you a bit so that you can get it too. How? Compiling a small compendium of the basic rules that indicate all the experts in storage to make the change of season in our wardrobe and not die in the attempt. Let's go there!
How to make the wardrobe change in spring
Maybe you house be spacious and spacious and you do not need to keep winter clothing aside, but in my case (and I think that of many other people) every year I have to take out the clothes of the new season, and keep those of the season that ends.
So the first thing you have to do is take the boxes from the storeroom (or the place where you hide them) spring and summer clothes, empty them and prepare to keep the winter clothes in them. All this means slightly disrupting the order of your home, so it is better to look for a day in which you have free time to carry out the complete task. Leaving it half-dead thinking about ending another day is the worst thing you can do.
Select well what you are going to save
The expert says so Marie Kondo, author of the bestseller "The magic of order" (Ed. Aguilar). To organize, you have to get rid of everything we have left. And what's left over? Well, all those things that do not make us happy.
In practice, and in the case at hand, it is about select well the winter clothes that we are going to keep for next year. It does not make sense to keep things that we do not like anymore, and that we're never going to wear. According to how much free space is quoted, doing this is almost a sin.
Therefore, throw the blanket on your head and decide what clothes you keep and what you get rid of. This is the first step to triumph with changing wardrobe.
Do it with common sense and in an appropriate way. Fold the clothes well (Of course all garments must be clean), keep shoes and accessories in boxes, etc. How do you do this part of the work, it will depend that next year your things are perfect or not.
All the space available to you
Now that you have your winter clothes and accessories safely in place, it's time to sort things out for spring and summer. Start with select and classify clothes, separating the garments, and do the same with the accessories.
In this process you may realize that there are things that "no longer make you happy". It's time to throw them away (donate them or recycle them, as you see it). The fact is that it is not worth looking for a place in the closet to these things, when you know for sure that you will not use them anymore.
Search ideas to save your things in a more easy and comfortable way. Boxes, hangers, hooks, etc. If you have space, it is better to hang the clothes on hangers than to keep them stacked on the shelves. They shrink less and you can locate them better each morning, when choosing the clothes you want to wear.
The good thing is that today there are a lot of accessories to organize the interior of the wardrobe. All these ideas help you maintain order, so you should not skimp on the time you spend thinking and find the best way to store your things. Then your life will be easier and you will lose much less time.
A donkey for the clothes you wear the most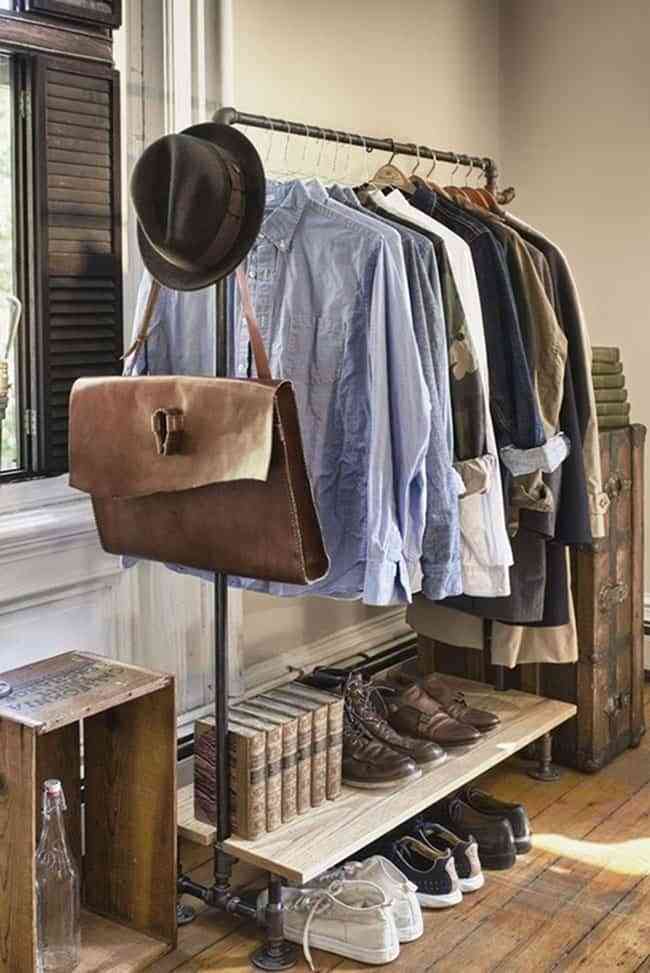 It is not nonsense reserve a space inside your closet for those clothes that you use very habitually. For the jacket of halftime or the bag that you like so much in this time.
One idea is put a donkey in the bedroom to place clothes of habitual use. Not only is it a practical way to gain space for clothes, but it can become a decoration detail of the most appreciated.
Anyway, changing the wardrobe is not so complicated if you maintain a calm and positive attitude. Courage with homework!