The lamps and luminaires They are decorative elements so important in decoration, even essential. Not only because the lighting is essential in a home, but because the lamps and luminaries help us regulate the light and thus obtain the desired environment and, of course, because they are a decorative element of great power. So much so that a simple lamp is able to completely modify the appearance and decoration of a whole room.
Finding an original lamp is not an easy task and, usually they are really expensive ...
Today I want to show you a lamp that I thought was ideal. Is the next: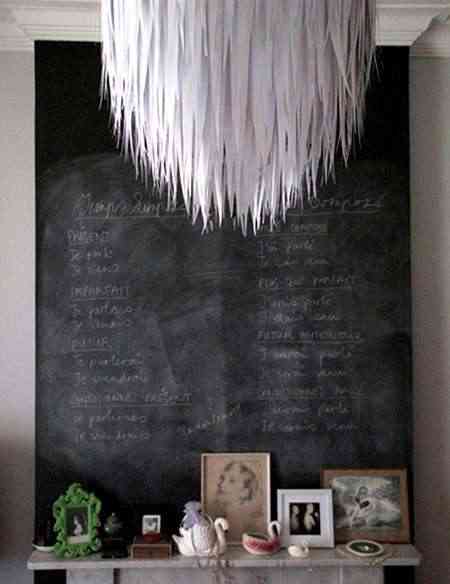 Do not you think it's spectacular?
Well, if you want you can have an equal in your house for just a couple of euros. Yes, you read correctly, only a couple of euros.
Below you can see how to do it:
These are the materials that you will need:
A rice paper lamp

Paper

Scissors

double-sided adhesive tape
And these steps to follow to make your lamp:
The first thing you should do is cut the paper into strips that end in a point. The size of the paper strips depends on the effect you want to achieve.

Once you have enough strips of paper cut out you should stick them on the lamp using double-sided tape. Start at one end and end on the other.

Once you have completely covered the lamp with the paper strips, you must turn it over and READY!
As a picture is worth a thousand words, below you can see the steps in pictures: