One of the most used accessories in the decoration of a home They are the curtains. Thanks to its use you can have a greater elegance. In the market you will find models with different shapes, colors, textures and designs. So you can achieve a harmony in the decoration, regardless of whether your kitchen is romantic, modern, vintage, rustic. By placing beautiful curtains you will notice how the decoration of the room changes.
Among the fabrics of the curtains some models you can find are cotton, canvas, lace, and for some kitchens nothing better than beautiful bamboo curtains that are easily rolled and can be found in different colors.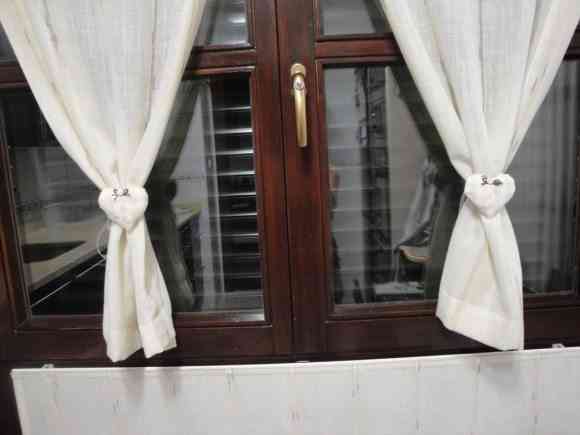 There are some points that you should consider at the time of acquire curtains for the kitchen. If you are going to use point curtains, think that they have to be easy to wash since they may be in contact with steam, grease and smoke. You should also measure the windows to buy the appropriate curtains. If you are going to make them you will need to measure the width of the window or the door and add 30 more centimeters. This result has to be multiplied by 2, 2,5 or 3 and you already have the necessary amount of fabric.
In the case of kitchens with rustic decoration, we recommend placing some curtains with vaporous fabrics. If it is very colorful or there are tiles on your walls, you can use smaller curtain-type curtains, so you will avoid generating the sensation of an ornate atmosphere. Try to choose the designs that do not look very charged, to have a greater amplitude of the environment.
Keep in mind that there are two systems used to place the curtains: a system of rails where the curtains and a bar system will look very good, in which the curtains must be adjusted with loops, rings or curtains.
If what you are looking for are Kitchen curtains We have written a post especially dedicated to them, so do not miss it!