La ethnic decoration it's a practice that really may sound simple but it's incredibly complex, since it tries to imitate decorative styles, of so characteristic cultures that represent in the decoration of its spaces, forms and concepts of life that transcend forms and space.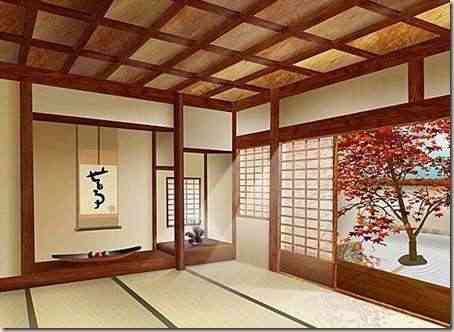 That is why in the particular case of Japanese decoration on which we will apply a paragraph, the Western idea of ​​luxury is left aside and it is the austere spaces that gain ground, reflecting the way of life of Japanese culture, austerity or wide spaces with elemental pieces do not fall at the expense of their aesthetics since we are talking about one of the most complex and beautiful decorative practices to create.
Starting with the saloon we must emphasize that the space must be wide, lack of furnishings that for the western culture are indispensable as the armchairs is a common denominator, the tables are small and low, the cushions will be everywhere, the luminosity is transcendent and both the floor covering walls and room dividers are pieces elementals in the development of practice.
One of the most transcendent characteristics of Japanese culture is its writing, the same as icnographic character has a glittering impact on the decoration of the spaces and can even conform the furniture morphology such as the shelves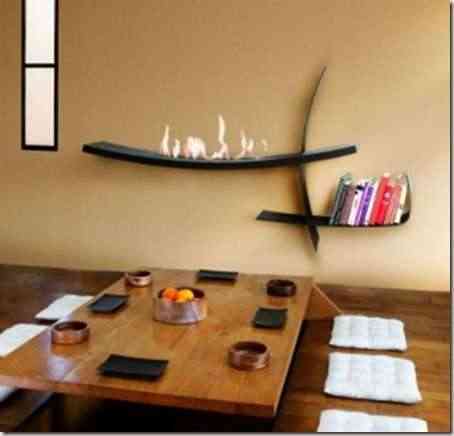 Although as we clarify some pieces typically fall into disuse for Western culture these are indispensable and therefore the decoration industry develops homonyms adapted to the decorative practice, Haiku Futon is one of them who has this wonderful sofa called Yokohama which is a faithful representative of Japanese culture and can become a bed.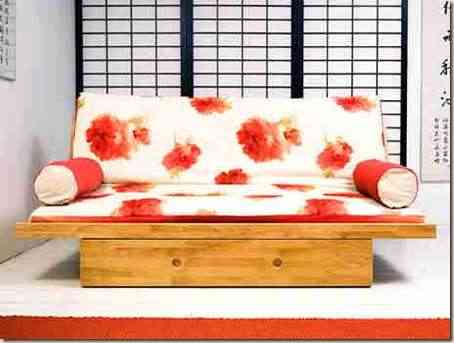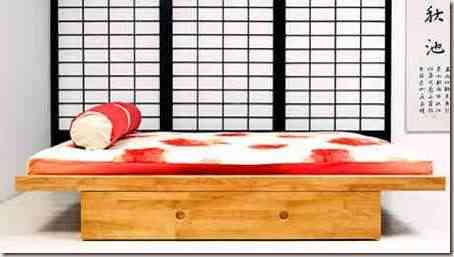 Zaishu On the other hand, it designs tables and stools with oriental style, particularly Japanese and Indians, adapted to the practice due to its low impact morphology and its icnographic decorations conducive to the theme.
The low and spacious beds without particular ornamentation and with a tendency to highlight the beauty of the raw materials that make it up in the case of not develop in bamboo which is an economic material and high rotation, are implemented in imitations created from wood finished with synthetic lacquers.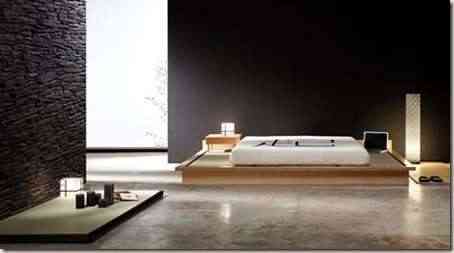 The bedding, the combination of colors, the low and concise furniture, the adaptation of pieces of indispensable use, the room dividers introduced in the trend and the iconography present in each space, transform our house into a corner of Japanese culture, a way of life and to perceive the very particular and strictly beautiful existence in its making.