Something as simple as a newspaper gives us incredible options to be recycled and transformed into a beautiful decorative object. Today I would like to propose to you lovely pencil holder using newspaper and various articles that have already passed away.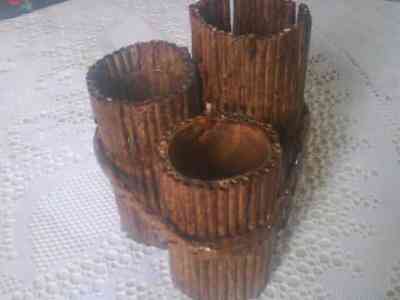 The materials to be used are:
1. Diary paper

2. three rolls of toilet paper

3. Paperboard

4. Vinilic glue

5. Varnish

6. sticks of brochette (those of all the life of pinchitos or those of the umbrellas of the ice creams)
To start we take the newspaper; we have to roll each one of the leaves, in such a way that they remain like small tubes. The length will depend on the size of the toilet paper tubes. The "curls" or rolls of paper should be firm, without folds and tight. Once finished paste and seal so that it does not fall apart.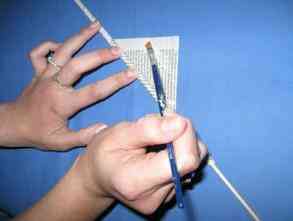 The next step is mark on the cardboard the base of the three tubes of toilet paper with a pencil. We will have cut out each marked circle in the cardboard and paste the rolls in their place of toilet paper.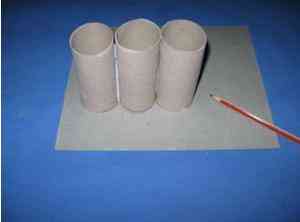 Once finished we must paste the newspaper rolls to each tube Covering them in their entirety, well together without leaving any space. As in the photo. Let them dry.
When they are completely dry we pass them a brush with vinyl glue all over the pencil holder, in this way it will be firmer. Let it dry.
Then, when it is dry, we pass it one or two coats of varnish (The more darker hand it will remain). This is wood color. To make it last longer we can use water-based varnish.
As you can see, it's a great technique and the truth is that amazing results. If you want to decorate anything, recycle and create "life" with this technique can be done A thousand wonders how are you!