The mirrors shows pieces that we take for granted will exist inside our homesWe all have mirrors, to a greater or lesser extent, but not all people stop at evaluate and quantify the decorative relevance that mimes can have in our spaces.
Currently there are a large number of trends developed from the implementation of mirrors, some of a functional nature, others that seek concealment and some that seek to exalt them to a great extent by converting them, Why not, in the centerpiece of our project.
The mirrors as we know them dating back a long time ago, in fact the most luxurious palaces of classical Europe were not conceived without a place intended for use especially for the ladies of the court, which occupied their days in the care and maintenance of their aesthetics, in today we can find mirrors in a large number of variables some of them decorated and others created to decorate.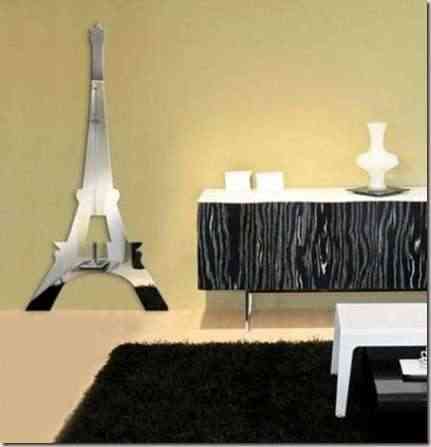 La holding in the cut of this piece imitating other structures or forms, Is related to avant-garde decoration although some past trends began to implement it as a distinctive feature, as well as the beds or chairs these elements decorative and aesthetic they are extremely useful and indispensable, so their entry into disuse is inconceivable, this characteristic leads to them being always implicit but modified in their morphological and aesthetic conception.
La layout of this piece also modifies its morphology and clear objective, it is so in the bath Although many creators remain true to their tendency to modify the forms of them, they are not as daring as in our room or bedroom where the mirrors can reach colossal dimensions, or be implicit in the decoration in a perceptible and relevant way.
If you found in the search for a mirror for its decoration the ideal model It will be one that respects the dimensions of its environment, although they can be an excellent method to create the illusion of wider spaces, in turn should consider if they intend that it becomes an ornamental piece more or go to charge vital importance in the decoration, added to these characteristics should not be abandoned primary conception arranging it in a sector where it fulfills its function by providing style and of course decorating.