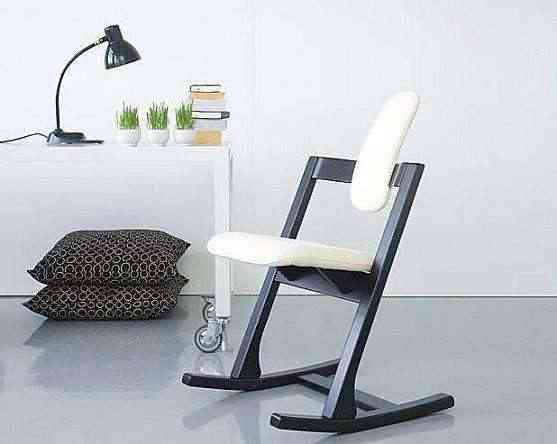 Some furniture pieces have a very particular charm, we refer to pieces that provide comfort, dynamism, and a whole range of additional features applicable to a large number of projects in which its provisions drastically transform theFeature of comfort and application, one of them are rocking chairs, furniture often related to a age group and classically predisposed for the stay in spaces, framed in the theme we will develop its potential, modern application, and current versions of a piece that is transformed as it does all the provisions.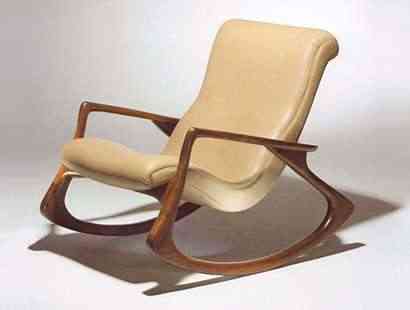 When We designed a room designed for permanent stay, a rocking chair becomes the furniture element par excellence, comfortable and pleasant transforms the space turning even inside the cutting edge and minimalist depuration the environment predisposing a highly welcoming and familiar character, on the other hand the decoration of a children's bedroom receives this piece with great pleasure, not only because of its aesthetic impact, but also because its main characteristic of rocking gives it the potential to reduce the difficult task of sleeping our little one.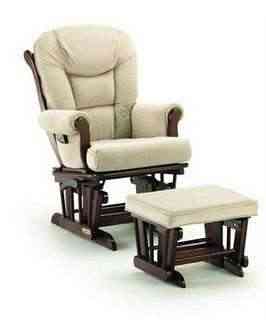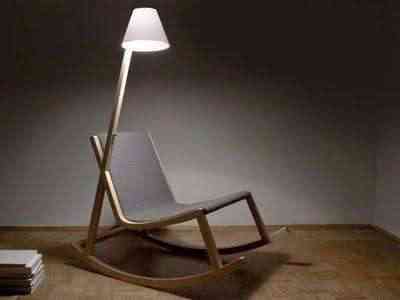 Sway is a different rocking chair, adapted and designed for your application in young spaces, with a marked geometric tendency where the lines are strictly defined, have a stylized character idealized for a minimalist and reduced decoration where the piece fulfills several functions characterized by being a two-seater rocking chair, rocking chair and center of the room, combined perhaps with nice and wide cushions, the piece is creation of Markus Krauss who tries from a completely different point of view to revolutionize the space.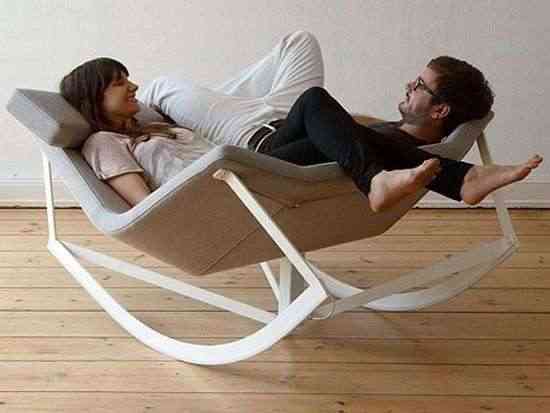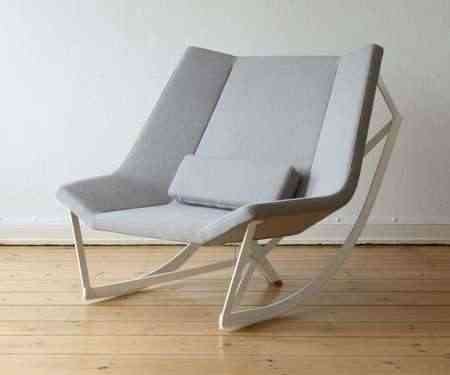 But if we think in the vanguard the creation of Ryan Klinger it distances itself very much from the rest, mainly due to its technical capacity, and is that the so-called rocking chair Empower, is capable of transforming the kinetic energy that generates the movement of its classic balance in electricity, in this way the chair can feed luminaire or a small sound system designed for the same, an intelligent and fun way to save energy, which is a very low voltage but enough for leed technology that proposes a concept of saving transformer.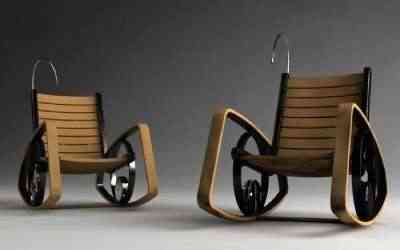 Although these solutions are attractive, it would still seem that the rocking chairs lack implementation in high traffic environments as is the case with commercial spaces, that is why the rocking chair Billy thought strictly in these environments, its morphology tells us about the vanguard in complete comfort and with a remarkable aesthetic ability to adapt to the dynamism required by commercial environments.
Finally it is remarkable the appreciation that the creative Charles Eames He held on to the typical chair conceived during the 50 decade transforming it into a rocking chair thatAtiza the avant-garde in a rustic character, really extravagant but very decorative, the creator christened his creation with his name and although it may seem quite complex to implement its price makes it even more prohibitive.