These wonderful decorative yarn balls, they can be the protagonists of your decoration. Make combinations with different balls of different sizes and dimensions, visually enrich our stays. They will also be perfect for events such as weddings, communions, birthdays or baptisms.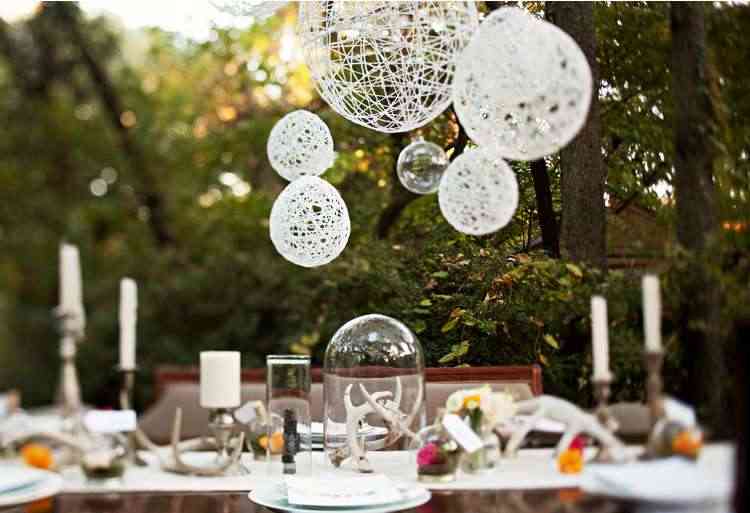 The materials what we are going to use are:
-Globes
-Scissors
-Cotton thread
-Vinilic glue
-1 / 2 cup of corn starch
-1 / 4 hot water cup
-Vaseline
-Fishing line
- Quick drying spray paint-A container-A branch or anything to mix
-Nylon not to stain the floor and a place to hang the balloons
The first thing we are going to do is inflate the balloons and tie them with some fishing line, to be able to hang them. After this, in a bowl we will mix hot water, with the vinyl glue and the corn starch. We must stir until there are no lumps.
Now we take the balloons and smear them with petroleum jelly. Cover the entire surface and take the cotton thread to pass it through the mixture we made and roll it around the globe. Roll up, contouring the balloon, as many cotton threads as you want. To place an interior lamp, let it free - a small circle - at the base of the globe of the dimensions of the interior lamp.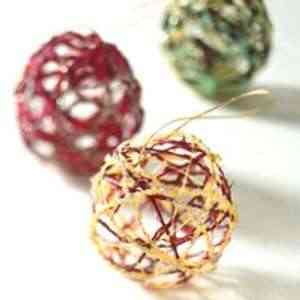 Let the balls dry for 24 hours. Once this time has elapsed you can click on the balloons and remove the remains. As you can see, the structure has been rigid and perfect to be painted. Take them to a place where you can paint peacefully and spray the balls with white spray. If you want to apply another color, let it dry and paint the tone you have chosen. Apply as many hands as you wish.
Now you can hang them in a group, introduce a light bulb to act as lamps or arrange beautiful arrangements in the corners or at a table.