Wine Rack It is an original wine rack created by the company Iron Design designed for those who like to have a good bottle of wine on hand and also see the place where they are resting their broth.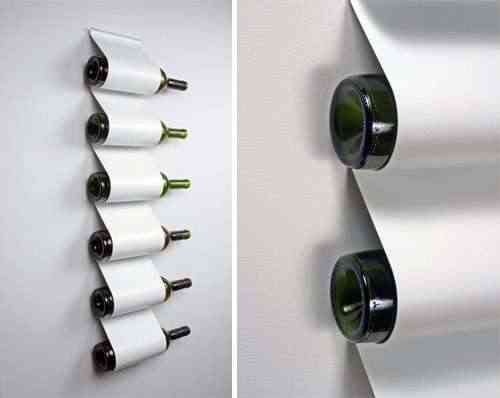 It is made of steel and consists of several individual supports for bottles embedded in the same structure.
It was recently presented at the Architectural Digest Show in New York and it seems that with great success. Its measurements are 36x6x4 and is handmade, hence its price: 200 €.
Further information: Iron Design
Vía: Design Milk