It is not the first time that we see a house in a tree and it is not the first time that these houses are not for children, but perhaps they are more special because of the direct contact with nature that they offer us.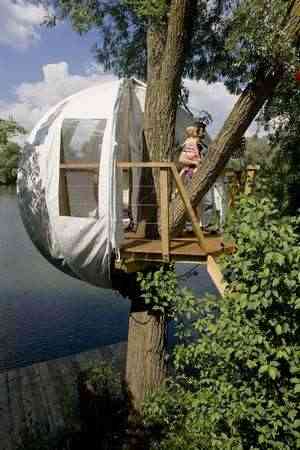 The product is called BubbleTree and belongs to a French company with the same name that is dedicated to its manufacture, distribution and installation.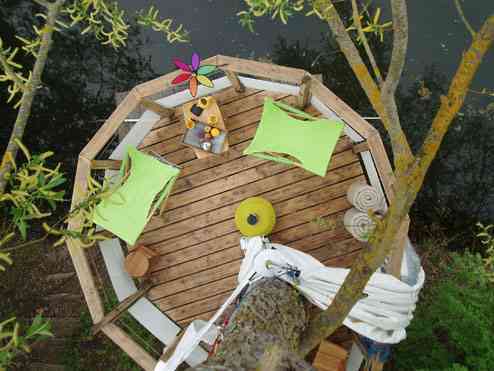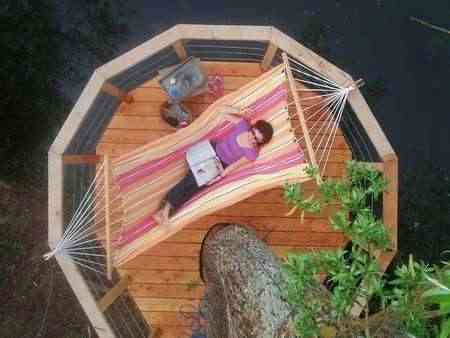 The central part of the cabin is the wooden base that can be purchased alone, as a platform to climb to find a moment of relaxation and contact with mother earth, but without bubuja. It can be installed on any tree that has a diameter of 40 cm so that it can withstand the wooden structure.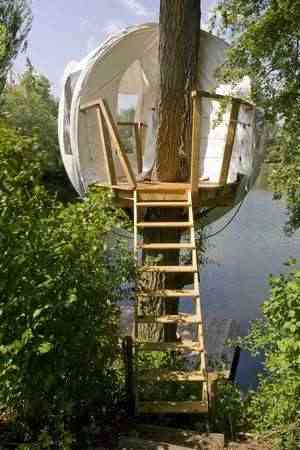 Then, if desired, we can install the bubble, which is precisely the essence of the product. It is an oval, folding structure, composed of a fiberglass reinforcement and a fire resistant paint. Its use is very simple: if we want to protect ourselves from the sun or from the forest breeze we only have to pull the ends to close the structure, and push them to open it.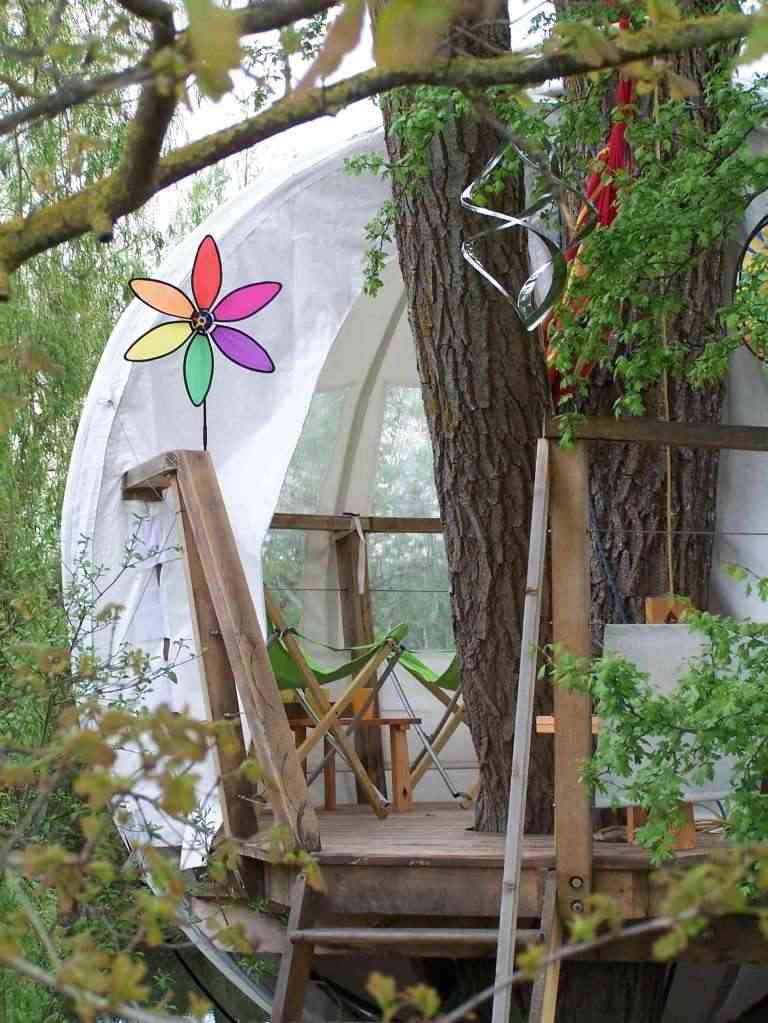 Its capacity is eight people if they are standing, but it is indicated so that two people can rest with tranquility of a moment of relaxation away from the mundanal noise and the rigors of life in the city. Like a peace bubble.
If you like it you can have it in a short time in your house since the order takes from 2 to 5 weeks to be processed, including the time to adapt the structure to the chosen tree, and around 3 days to be installed. Besides the postage does not have to be very high since the product comes from neighboring France.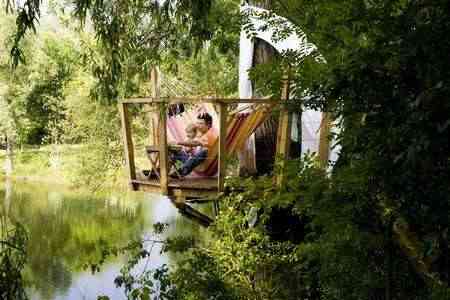 The price is approximately 11.000 € if we install the wooden platform individually, and 18.000 € if it includes platform and bubble.
Further information: BubbleTree