When a chair is not a chair? When it's a sofa or an armchair, of course. This is the idea of ​​this three-in-one (three in one) created by the young industrial designer Roel Verhagen-Kaptein.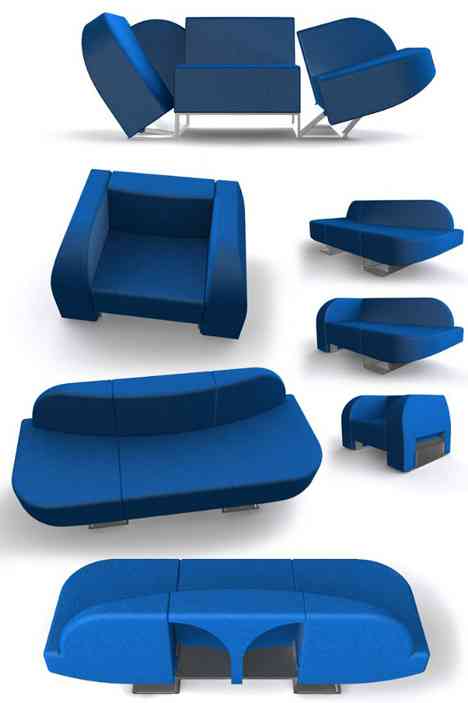 Three-in-one It is a piece of furniture that can be adapted to each moment. In its daily use it can be used as a normal armchair but it can also be transformed into a comfortable sofa to rest or a modern chaise longue. The mechanism is very simple and is based on three pieces joined by a metal structure that allows it to be placed in different ways.
So you can use el armchair when you're alone at home, the chaise longue when you want to lie down to watch TV and the sofa when you have guests at home or you want to take a nap.
More information: Roelverhagen
Vía: yankodesing