El origami It is a millenary art of Japanese origin that consists of folding paper to obtain different figures. In Spain, origami is also known as origami.
A Japanese architect, Yasuhiro Yamashita, has wanted to transfer this art to architecture and has used it as a source of inspiration for one of its buildings.
The house is named after »Mineral House»and it is a modern, avant-garde construction, in which straight lines and geometric forms predominate, advocating minimalism.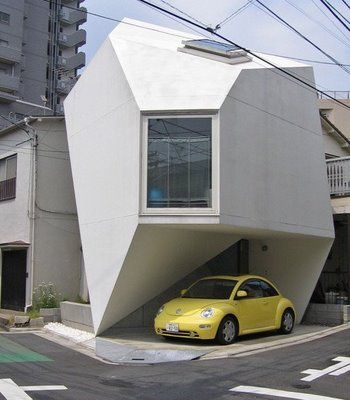 It is a spectacular construction for its design but not for its dimensions, its interior hardly has 45 m2.
The interior design of the house and the furniture have been created and selected respecting always the inspiration that also gave form to the exterior, following a minimalist line and always betting on straight lines and with geometric shapes.
In spite of being a small space, the minimalist decoration and nothing overloaded contributes to the space visual sensation of amplitude and continuity. In addition, that feeling achieved with the furniture is clearly accentuated with natural lighting thanks to the large windows that the house has.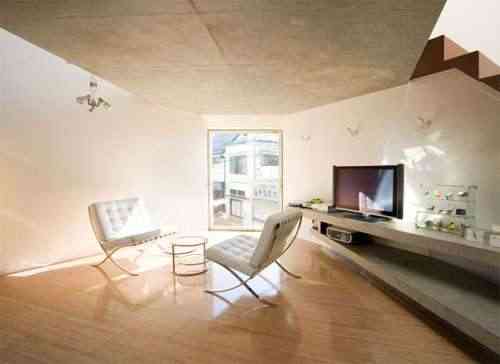 It is demonstrated with this house that the design, the elegance, the style and the comfort in the decoration, do not depend on the space. It is demonstrated that a small house can be as much or more spectacular and charming than another of great dimensions. It's just a question, as we always say, of knowing how to make the most of space and all the possibilities that it offers us.
»Mineral House» is located in Japan, specifically in a residential area belonging to the Barrio de N, in Tokyo.