This lamp is in the bones! You have to see how poorly their owners look after them because they look at the poor thing that is bad, not a sad cloth, not a little aluminum, or steel, or pottery or anything. The only thing that can protect it from the cold winters inside a house is the orange cable that we see wrapped around its trunk.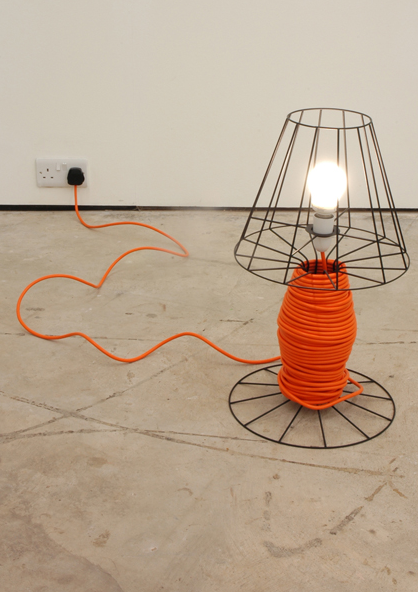 Although this is also good news because in summer you can easily unroll so you can take the fresh.
This curious creation is the work of the Briton (based in Nothingham) Guy Brown, that belongs to the British design collective FARM, with which he shares design, although he also has his own as this one. His name is Light Reel and it is made only with steel and cable, as clearly seen in the image, well, we can also include the bulb.
More information: Guy Brown
Vía: Contemporist