The furniture of Daniel Enoksson they are a mixture of materials, colors, textures. A little of this and a little of the other.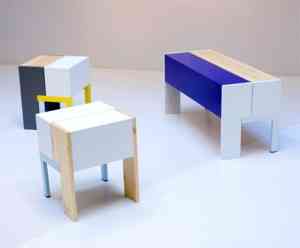 Wood and metal are its main elements and are mixed to get unique pieces that hook at first sight. The name of the collection could not be other: Pieces (pieces, pieces).
Pine wood, MDF (medium density fiberboard) and steel are part of the structures applying contrast but maintaining the functionality of the furniture. Depending on the chosen model, they can be located in one place or another of the house, such as living room, dining room, patio, bedrooms, etc ...
Further information: Daniel Enoksson
Vía: Yanko Design