I love watching rhythmic gymnastics. It's a sport and a frustrated profession that I've had since I was a child. When I was about six years old I used to make the ribbons used by the gymnasts with ribbons and I started to go around my house, with the consequent scolding of my mother because she threw everything on the floor.
Of all the instruments that I used the most I liked was the tape because of the aesthetic shapes that they made when moving them. I managed to do something that was not too bad but it did not even look like what they did. But now I can have a piece of my hobby lost in my house thanks to this bookcase.
Is called Lovely Rita, and it has been developed by Kartell. It is not that they specify the inspiration nor is there any information that points to the shelf being something similar to a ribbon, but it seems to me, and I love it.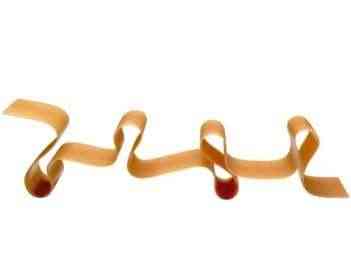 In addition, it can be as long as we want since the pieces can be joined to each other.
Via: Holycool