I am becoming very responsible with ecology and climate change. So much apocalyptic news during the last months, and one ends up being convinced and made responsible. Between the economic crisis, that if programs on TV that help you organize the domestic economy, that we make a list of expenses and think of where you can cut, that if you buy in the market better than in the super, that the fresh vegetables it's more favorable than the frozen one, that you do accounts, and that, incidentally, it helps the country's economy. And that you add to that the global warming, great problem, that if the environmentalism, and that in such a large surface give the raffia bag to not contaminate with the plastic ....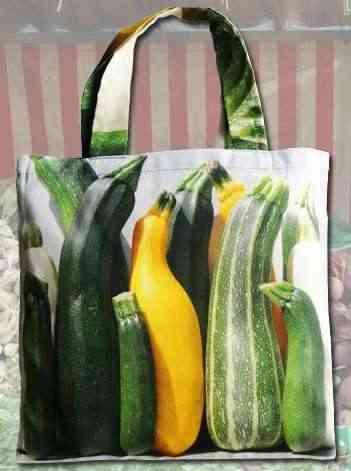 I kept thinking about this last thing and I started thinking about how practical it was to go to the super with the cloth bag. And it did not seem very hygienic, even though it could be put in the washing machine, etc. etc. etc. I also thought that surely I would forget the bag, which would also start to wear out and, I do not know, I was not convinced.
Then I started looking and discovered Maron Bouillie, a Parisian artist in love with the brand of that city and that for the occasion, and with the ecological commitment, she has designed these beautiful shopping bags.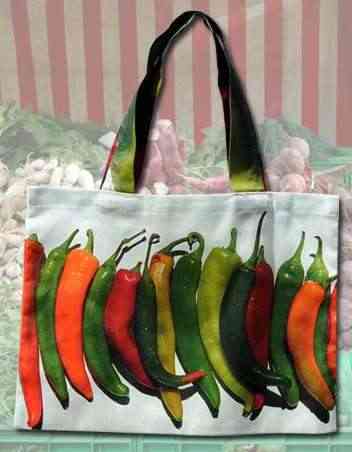 There are different sizes depending on the vegetable chosen in the photographs that serve as motif of the stamping. Leeks, carrots, radishes, beets, asparagus, aubergines or peppers, decorate these ideal bags for purchases of products of different type, quantity or size. They are resistant and plasticized, which ensures easy cleaning. They can be carried on the shoulder or in the hand, if you wish they can be collected (I'm thinking about it), and they can also be purchased online.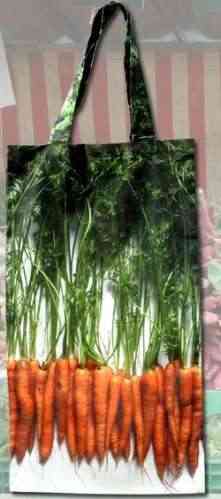 More information http://www.maronbouillie.com/
And you can buy online.