Thanks to home automation, you can get a smart home that makes your life easier and more comfortable, and help you save. Discover all the advantages of home automation networks and how you can incorporate them into your home and your daily life.
To have a more comfortable house, to make it more efficient, to help you save energy and resources ... All that is possible thanks to the new domotic systems. If you want to discover how you can make a smart home keep reading. We give you some very practical tips.
Surely you think that home automation systems They are something too complex and they have exorbitant prices. If you think like that, let me tell you that you're not right. There are certain domotic mechanisms that help you considerably and for which a large investment is not required.
And is that home automation does not have to be something complicated to use. Quite the contrary, what is intended is make your life easier, offering you a smart home, more comfortable and easy to live.
How should the smart house be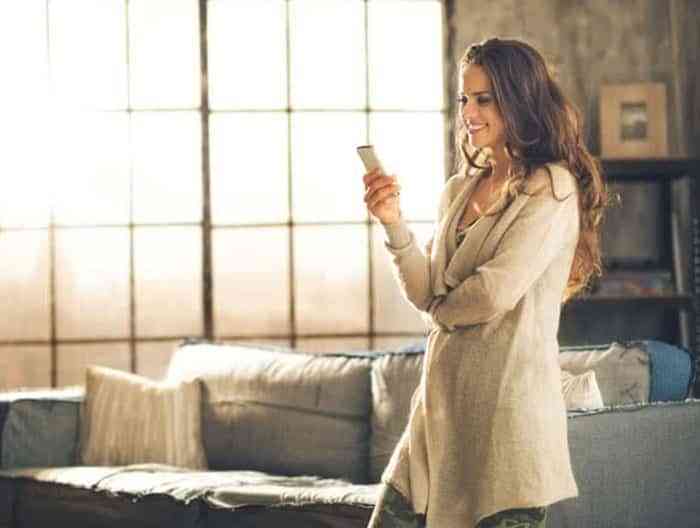 When we imagine an intelligent house, we all think of a comfortable space, to be ahead of our needs. It would be a pleasant place, in which the temperature of the environment would be regulated alone, the lights would turn on at sundown, the doors would close to keep us safe, etc.
Well, reality is not so different from this vision. Maybe the real smart house does not do it all by itself. Surely we have to give him the instructions so that he can control all those aspects (through home automation), but in the end he will do it almost intuitively.
Control lighting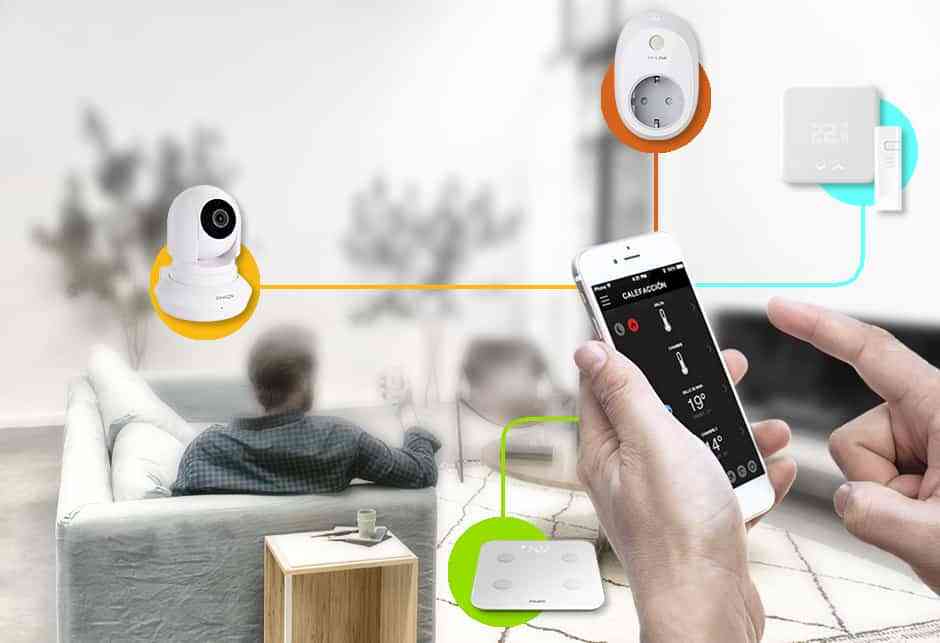 The lights are one of the things you can control through home automation. If you connect them to a centralized system, incorporating devices with Wi-Fi technology, you will be able to manage them in a very comfortable way.
You can also install Presence sensors, to turn on the lights to detect the movement or the presence of someone. This will not leave lights on unnecessarily and you can save a lot on electricity.
Another idea is control lamps and LED bulbs through applications that are handled from the mobile.
And is that saving is one of the main reasons why it is worth installing a home automation system. Experts say that, by connecting different functions to a home automation network, you can save up to an 30% of the energy consumed. How about? It's to be considered very seriously, right?
Awnings and blinds
This is another of the sections in which home automation can help you get a smart home. You only have to motorize blinds and awnings and program them to get them to adapt to your routines. You can even program the blinds so that they fold or unfold whenever you want.
Neither heat nor cold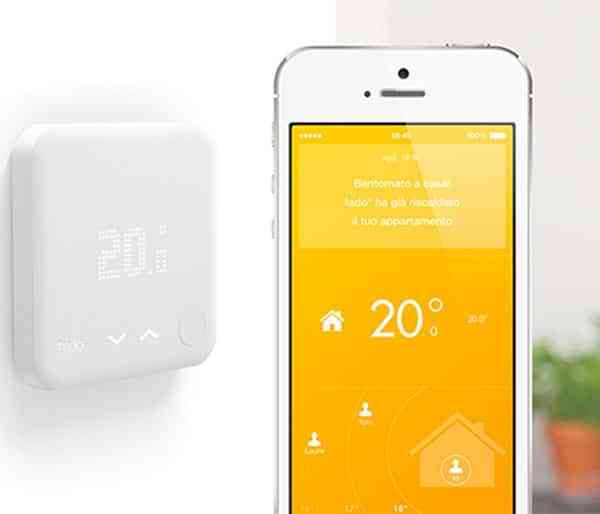 For a house to be really comfortable and comfortable for those who live in it, the temperature has to be under control. It must be adequate to avoid heat or cold, neither in summer nor in winter.
There are times that, due to an excess of air conditioning or heating, we have to wrap ourselves in summer indoors or be in short sleeves in the middle of winter. This is a mistake that, in addition, will increase your energy consumption considerably and, therefore, your bills.
Well, home automation can help you, and much, to have an intelligent house from the point of view of temperature. To begin with, remember that heating should not be put on more than 20 or 21º in winter, and the air conditioning does not have to fall of 26º in summer.
Installs digital thermostats and chronothermostats to help you maintain the ideal temperature at home. You have to put them in the right places, about 150 cm high, and away from sources of heat and drafts. That way they will work correctly.
Now you only have to program your heating (or your air conditioning) according to the hours you use, the temperature outside, etc. And keep in mind that, in the smart house, each room is controlled separately (in terms of temperature) since not all spaces are used in the same way. This way, energy consumption is much better controlled.
Control the operation of your appliances
One of the most effective ways that you do not trigger energy expenditure in a smart home is control the consumption of household appliances. To achieve this you have to choose efficient appliances, category A + or higher.
In addition, home automation allows you put them in motion without being at home (which helps you take advantage of the most advantageous electricity rates, among other things).
After all this data, there is no reason why you do not enjoy the advantages of using a home automation system and achieving a smart home, do not you think?