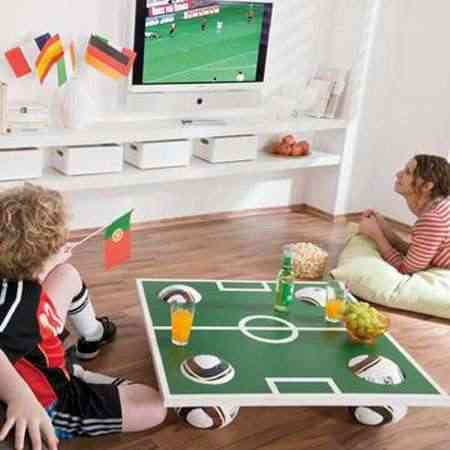 I know that worldwide is ready to finish, we are only the semifinal matches and the long awaited final (to see if Spain arrives), but this table has its charm.
I have to admit that I'm not a football fan, but I think that when Spain plays we're all "the red one", and that's why when I've seen this table I've fallen in love. The fact is that it is an auxiliary table in which to watch soccer games with friends and family.
I think it will not give me time to set the table for this World Cup, but for the next league sure, yes, so I'll get to work.
So if you are crafty and you like soccer you can get down to work to make this soccer table. And you are the measures of it.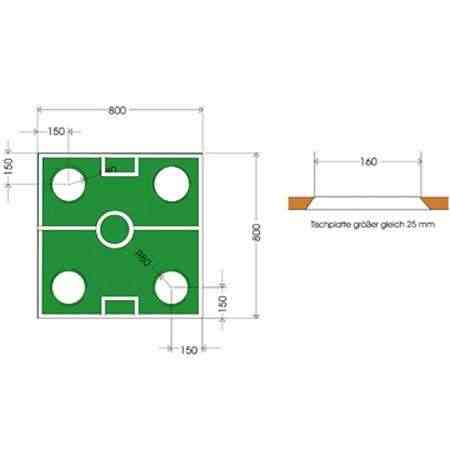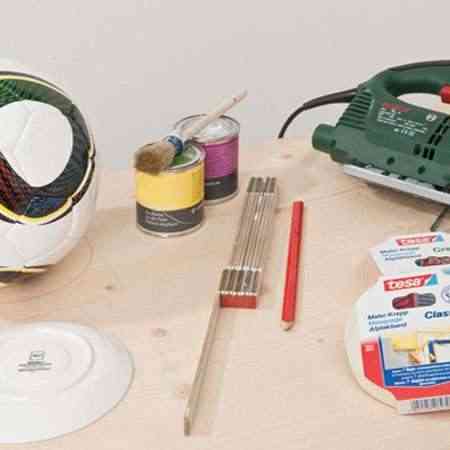 The elements you will need to make this table are: a wooden board, 4 soccer balls for the legs, a plate, bodybuilder's tape, pencil, paint (white and green) and a saw.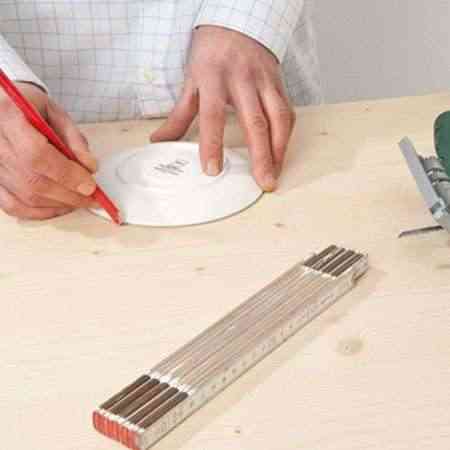 Then on the wooden board we draw with the size of the plate the holes in which then the soccer balls will go with the help of a pencil and with the saw we cut them.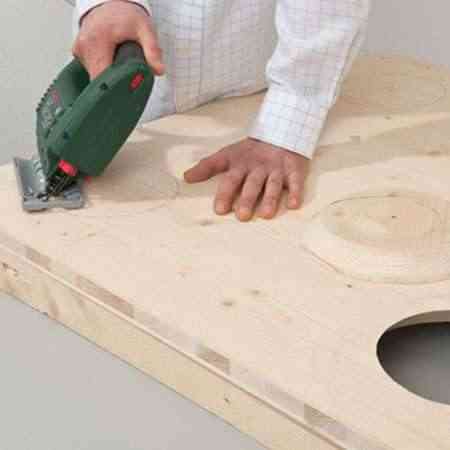 Once the eggs are cut for the legs of our table, we must give a layer of white paint and then paint the football field on it.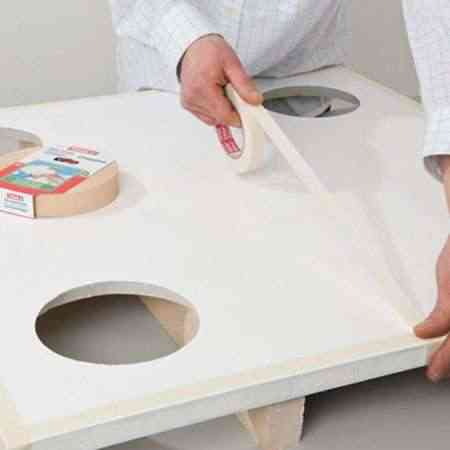 After helping with the bodybuilder's tape, we marked our soccer field to paint it green.
Once our football field is painted, all you have to do is fit the balls and enjoy the football.
Vía: Manualidades.tv
Seen in: I can not believe…