Some particularly decorative elements are classic representations of objects that in the recent past had a great value, both professional as decorative, and are able to orient the decoration towards practical trends or stylesvery concrete ideals to generate atmosphere in rooms with very particular functions.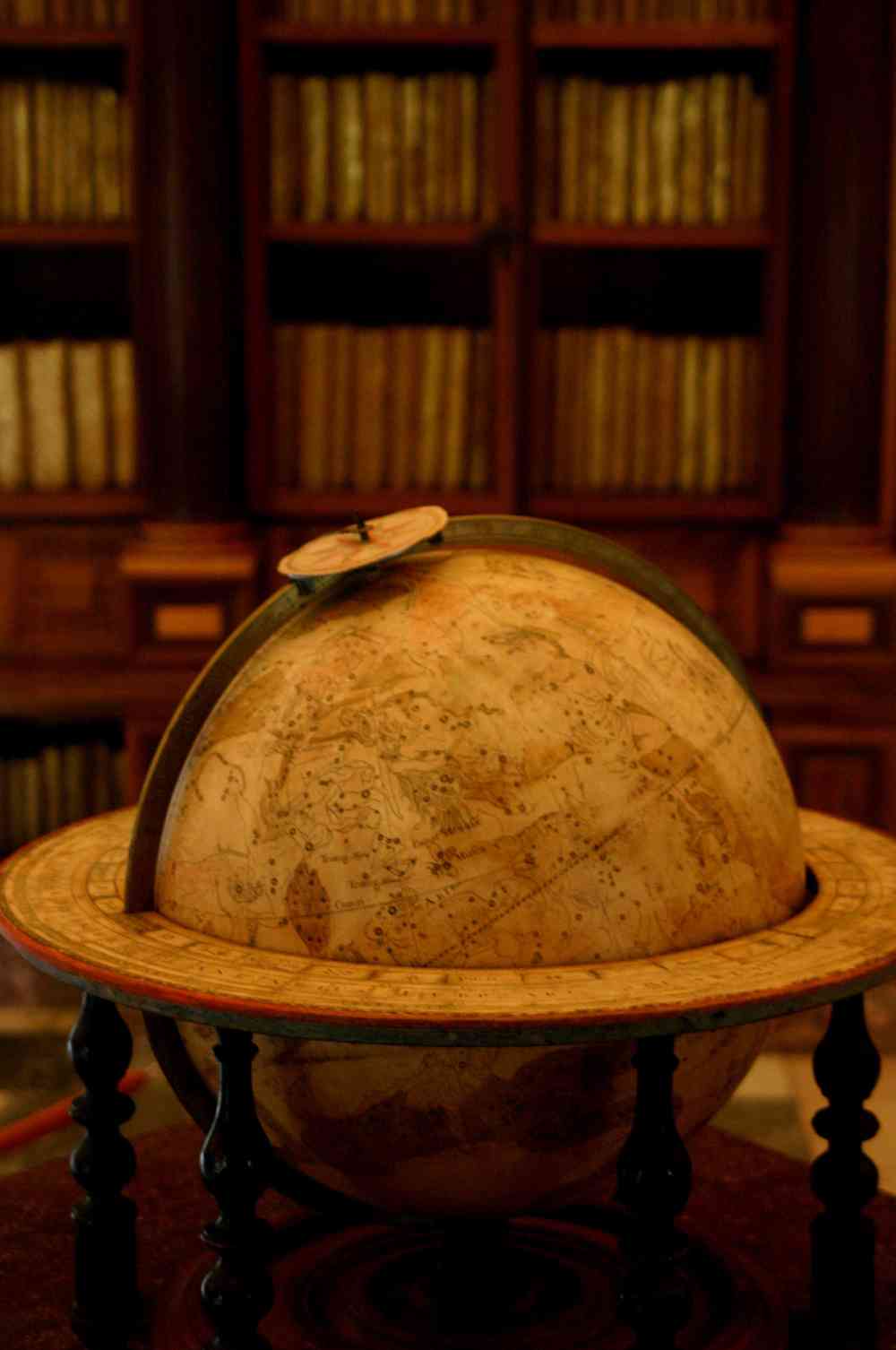 This is the case of Earth Globes or Earth Globe, representations on a scale of our planet which have a particular charm and on which other pieces of furniture or other functions have been idealized, expanding their features, ideal for decoration of libraries and classic salons, the avant-garde also incorporates them in a very original way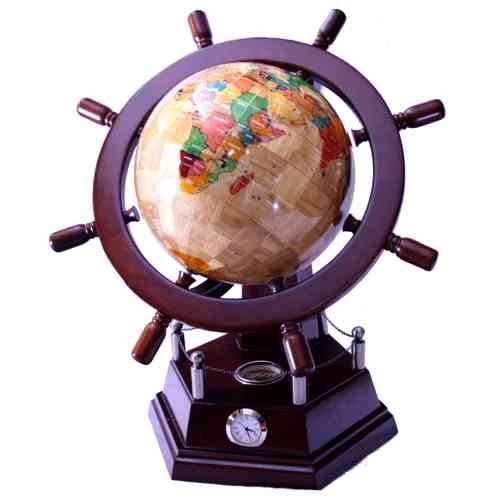 Home Bar he thought about this and designed a fantastic liquor dispenser with a globe-shaped shape, its main feature is that it allows to make the liquid visible, since it has a transparent aesthetic that gives an air of sophistication and modernism, providing an objective decorative and functional to our room, the materials implemented are extremely careful not to damage the liquids that are deposited there.
Opulent Items has a similar idea but starting from a magnificent differential since the Globe is not an accessory for our bar but is the bar itself, this is achieved by a cross section that hides all the accessories in the sphere to serve a good glass to our guests, the materials used try to imitate the wood although the balloon is made of fiberglass, with an old and sober look .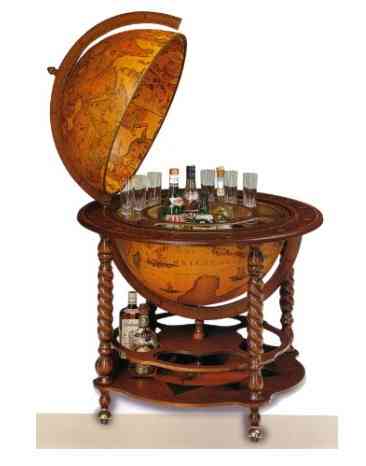 Something similar proposes us Logan regarding the aspect although with directly technical purposes since the globe is a faithful representation at scale of our land, and has the potential to be a purely decorative object for beauty in its realization.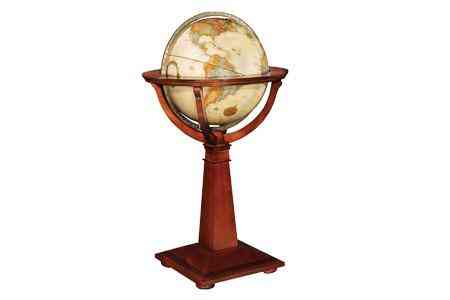 On the other hand, although going into the vintage universe some classic lamps with slightly imperfect geoid form can be victims of a warm adaptation that turns them into terrestrial lamps, an original idea that proposes a new concept in luminaires and that can be achieved through laser prints or an artistic work, that creates the effect and predisposes its application in youthful and creative spaces.