The Spanish company Herms presents his new collection of furniture for the bathroom: Restyling ABECDARIUS. It is a set of innovative modular furniture, creative and functional, allowing multiple combinations and play with many designs, to renew a bathroom in a matter of minutes.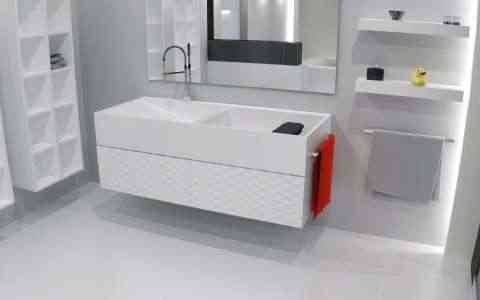 The average time to make a reform for the bathroom is 15 years, thinking about it, the firm Herms has developed a collection of modular furniture that offers the possibility of changing all fronts or some of them, as preferred, adapting to the new trends of each moment in an easy and economic way, without the need to do works.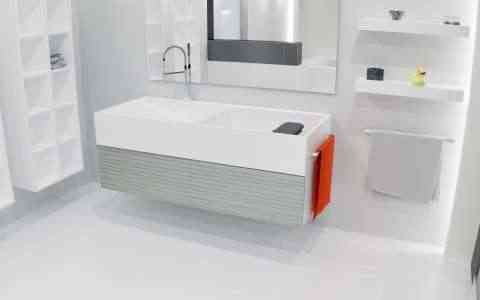 They are custom designed furniture, according to the size required by each bathroom, and completely customized, since they allow designing the front panels by applying the motif, color, texture, etc. that best suits the customer's tastes, turning the furniture into something unique and exclusive.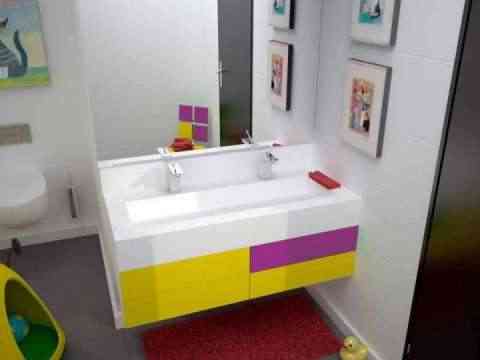 Herms has an extensive range of fronts: collections of prints, collection of photographic images (you can also apply any image provided by the owner), natural wood veneers: maple wengé, oak ..., lacquered in all colors, textures designs in relief and 3D, etc., that can be applied to all or part of the furniture, as desired, so that it acquires a completely different appearance than the one it had at the beginning.
The change of fronts can be done by any person in a matter of minutes 2, through a very easy operation of three steps and a screwdriver
Star:
1. With a Phillips screwdriver half a turn is given to the fitting.
2. The front is removed.
3. The new chosen front is adjusted.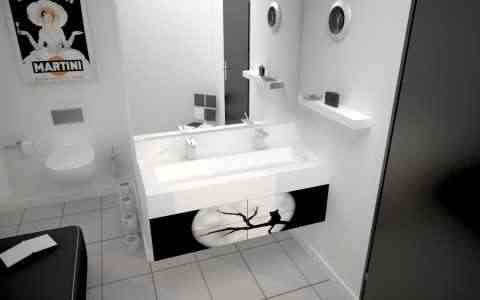 The furniture is produced in water-repellent MDF.
Further information: Herms