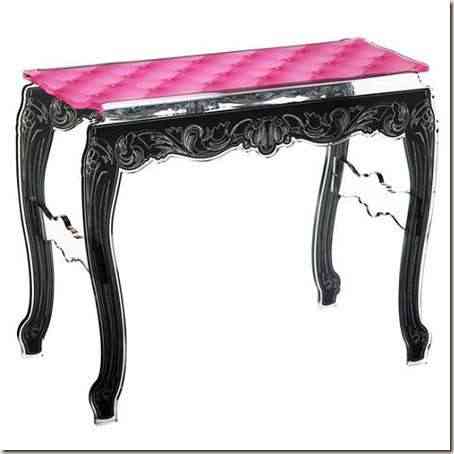 When we refer to the beauty of the raw materials that make up our furniture, we usually tend to highlight the natural elements, how the wood or the works developed by hand in iron and the different alloys, but the modern decoration proposes to us astonishing variables, it is raw materials that indicate an industrial production of the pieces which in principle would not develop a personality characteristic of the conformation, but far from these statements, modern decoration presents us with incredibly beautiful solutions and a high aesthetic level.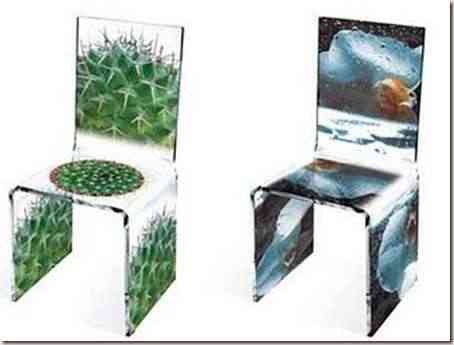 It is in this context that the pasty polymers become the raw material by choice of the creators, lightweight, economical, renewable and recyclable polymers how acrylic gain ground in modern life, while the imagination is presented as the main weapon in the making of ideas as novel as aesthetically applicable to any style.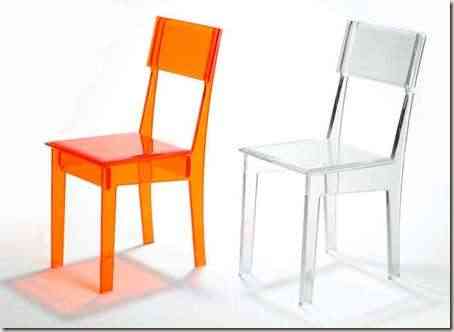 Philippe Bestenheider is very clear about the potential of these raw materials and based on this development this collection of chairs, which simulate molecular geometry, this evolution of materials also represents a new range of imitable forms, bringing natural representations to their maximum and quantum expression.
But if you really love Victorian furniture, but consider that they are pieces of a high value, Acriba will give you an incredible surprise and that is that the company created a range of incredibly beautiful furniture Inspired by the beauty and sumptuousness of the stately era, where fine woods are replaced by plastic polymers, and find in their nuance of classic and futuristic a beautiful combination.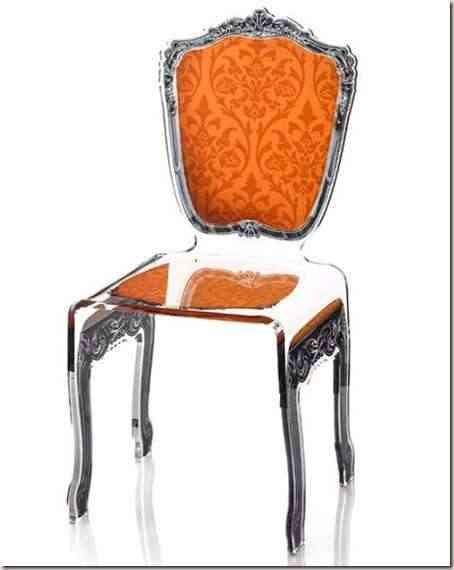 Arne Jacobsen is also a lover of acrylics and this is evident in his work, but with a remarkable addition, he uses polymers only as architecture for his pieces while decorating the exterior in a traditional way but with retro style morphologies, achieving a remarkable combination only conceived by his creative genius.