Close your eyes imagine your house without a few walls. Surely the rooms have gained infinitely in visual amplitude. Open space it is a brave decorative choice that always gives excellent results. Say goodbye to partitions to integrate and communicate environments. Show off a more connected home and comfortable for you and yours.
In any home fits a project like this, dispense with de those partitions resulting unnecessary. That they remove more than they contribute because they are stealing luminosity. Or they make certain rooms and small areas seem even more so. The main advantages when we dare to throw them are related to daylight that you can take advantage of y with the meters that it is possible to win. Incredible changes like the ones I propose in this post.
Live with fewer partitions
To make our home more spacious, surround ourselves with environments with fewer barriers architectural features that were initially there. It sounds great and of course to achieve this goal you have to consider breaking down certain partitions, or play with mobile walls that allow us a flexible spatial organization. The question is to know with certainty which ones can be thrown away and which ones should remain in domestic interiors.
As much as we are excited about this type of project, we should not put it into practice without consultation of a professional architecture and interior design. You can advise us on structural issues of our housing and the building itself that are very important. A fundamental aspect will be to know differentiate between the normal partitions y the load walls, and where the latter can be found according to the date of construction of the house.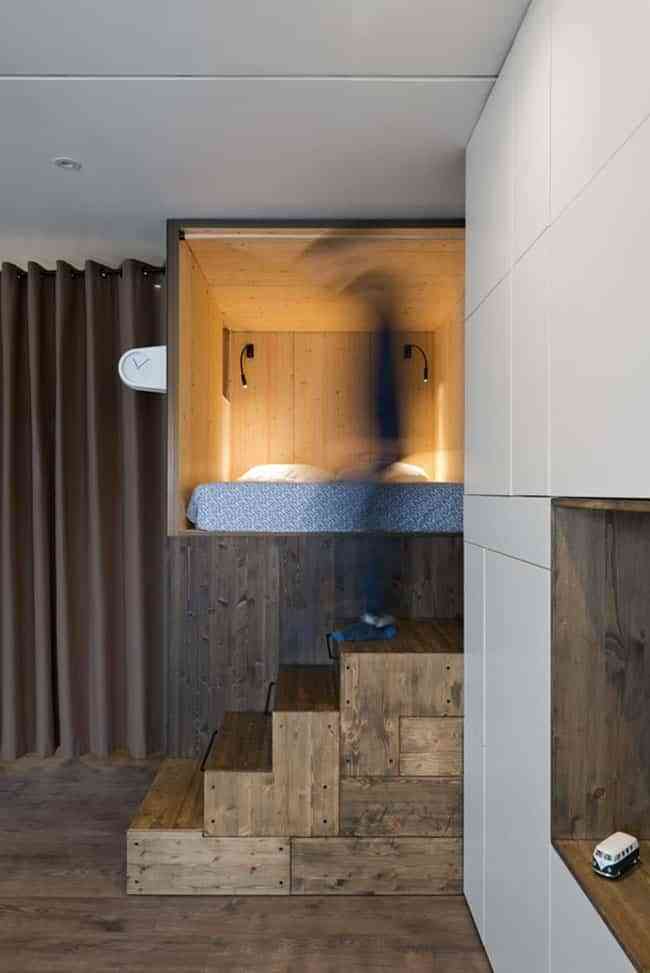 When we live in an old building most likely they settle on pillars or beams. Y If our home belongs to a modern buildingThere is a good chance that there are walls of this type in the interior of the house. The best way to identify them is by their thickness, much higher than normal partitions, and can also carry pipes and installations inside. They can be eliminated whenever they are replaced by metal structures, called gantry or loading dock. So maybe it's not worth it to do without them.
An unrecognizable receiver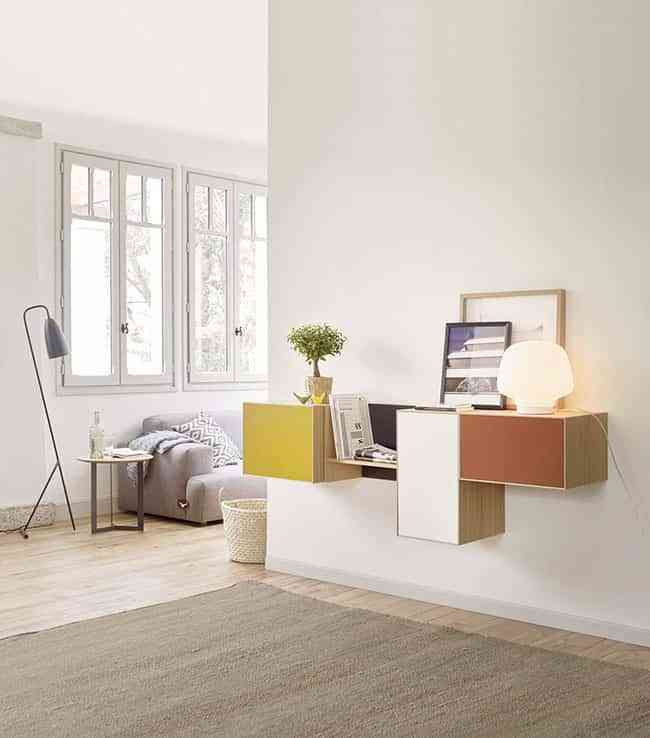 Throw partitions in areas like the receivers, the majority tiny and without natural light, is an effective and simple change to put into practice. Especially when the idea es open it to the living room to that benefits from natural light what's wrong with it. Suddenly the entrance of the house will be a bright and freer space. Now, maybe it does not convince us at all integrate it one hundred percent with the adjoining room, even if it is the heart of the house.
There forms to give a independence al hall with a very inspiring look without partitions in between. If we like them the furniture without back, these pieces are excellent candidates to divide the space and get that just intimacy that we do not want to lose. For example, a shelf with glass panels in the back can work wonders for connect visually hall and lounge without you see this just open the door of the street.
But there are more solutions. Like the DM panels, equipped with drawers or shelves in the lower part and with structures with glass in the upper part. The good thing about them is that they are custom designs and that will allow us to create them according to our concrete needs and all kinds of auxiliary elements.
Children's rooms, better together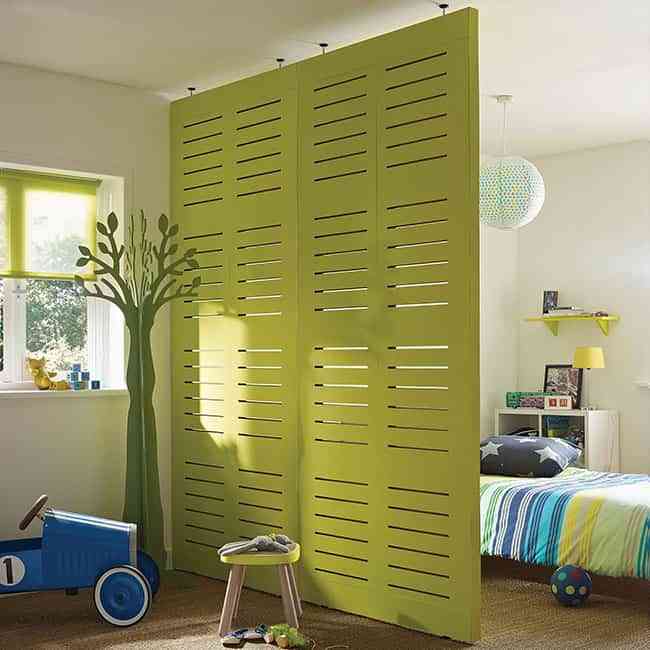 When there are children in a house of similar ages, join their children's rooms It is the best way to create an exclusive space for them. In this case the project of throwing partitions will give us pleasant decorative surprise. In addition to gaining in sense of spaciousness, it is time to take advantage of set up different zones to share good differentiated. Allow us the luxury of enabling a place to study comfortably and, of course, a corner for leisure.
The problem may arise when they are performed very different activities at the same time within those shared children's rooms. It is not a question of building new partitions, but of looking solutions traineeships to separate those areas and provide them with autonomy at specific times of the day. Maybe a sliding door Recessed if there is some original wall left is all that is needed. Undoubtedly the most recommended proposal if we want to enjoy environments well isolated from noise. And easier still, opt for some Japanese panels, that hardly occupy, o put a panel with a guide next to the roof to improvise a view slide. Goodbye to unnecessary partitions and welcome the amplitude.
The kitchen and the dining room: two in one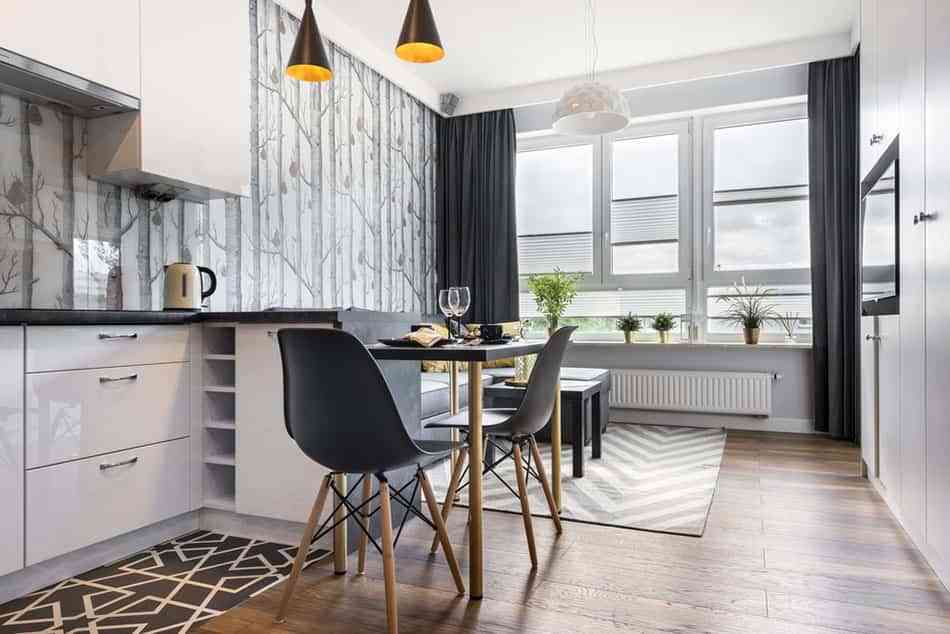 When our home is small, it is very common that at any given time the kitchen and the living room do not give more than yes. Pulling the partitions that separate them is a doubly useful plan. First, it will allow disguise the shortage of meters what is in them, conceive an almost diaphanous scenario That sure will win in clarity. And on the other hand, it will give us reorganize the space otherwise, with one more concept functional and modern. It will even be possible to introduce decorative solutions that were previously unthinkable.
From working islands a bars, ideal as transition elements if the integrated environment is a daily dining room. Finally, the new spaces will be BEST connected visually decorated in the same color range and with furniture that share the same style. Pulling partitions helps to significantly improve the spatial possibilities of any domestic interior.
Are you already thinking about tearing down yours?