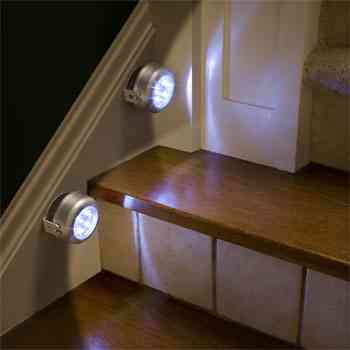 Technology LED go a step further in their development and now they make life a little easier with these lights that are activated with sound.
The system is very simple: the lights will turn on automatically with the vibration of a nearby sound and it will also turn off 10 seconds after the last sound detected, it also has the option of manual on and off.
These lights work with batteries and can be very useful for different uses, especially those where you do not want or can do electrical installations, for example stairs, cabinets, at the entrance to the house even in the garden, and which is resistant to climatic changes and can be used outdoors. Its price is 10 $ (about 6 euros).
via: domoking