From the very beginnings of our humanity, man has been fascinated by the sensuality and mysticism that fire offers us, that is why we should not be surprised by the advances in its use and practical use, currently as a heating system, which seeks its greatest caloric optimization while pretend not to lack style.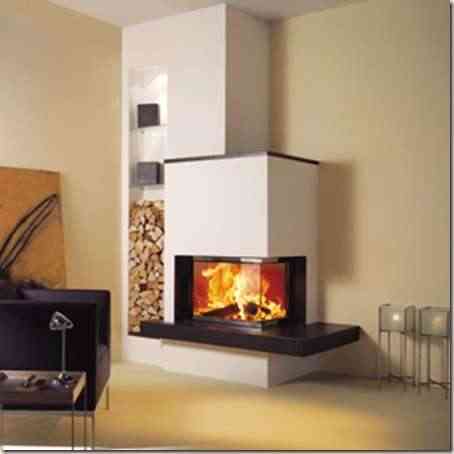 We refer to the modern stoves and fireplaces, which adapt to avant-garde spaces being accessory elements or even central object of our decoration, ideal for rigidly cold climates, where the enjoyment is multiplied by the external constraints.
The line Zeta by John Dimopoulos It is a clear example of vanguard and style, it is an intelligent eco-stove, it works with denatured alcohol and finds as a surprising element the materials that make it up, where we can appreciate leather, wood, stainless steel and tempered glass, its Design is a true beauty and becomes the ideal highlight for our decoration.
Anne Colombo On the other hand, it qualifies the avant-garde with the first concepts, it is a stove that simulates the classic bonfire or campfire that we can find at a beach party or the one that sponsored refuge to the first civilizations, its aesthetic impact is highly relevant and does not require too many ornaments to shine on its own.
But if you do not have the right place to install a classic fireplace and at the same time has a decoration oriented on modern trends, enjoy the surprise that we prepare Starline with its pyramid model, a portable stove that does not require installation and is apparently a simple ornament provided with great beauty but does not repair its functionality until we turn it on.
Bloch-Design, however, is committed to turning its creations into a central object of any decoration, and it is not for less, its design is not only innovative but manages to stand out by huge tempered glass bells, which undoubtedly endorse a piece that is not economic but with a great style of its own.
Uni flame presents a similar model in the functional idea but much more accessible, ideal for outdoor spaces regardless of the stage of the year in which we are, its conformation could be considered a model Bloch-Desing in miniature, provided with great beauty and great visual impact.