The author of this rug must be a true fan of gloves. I can not think of another explanation to have such a large number of pairs, as to make a carpet. Although it may also happen that you have asked for them ... in any case, the work that will have led you to Rachel Denny (author) make this piece called A Propper Lady.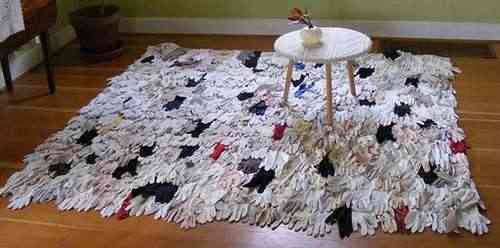 It is very original and decorative but you have to be careful when passing over it because it should not be difficult to trip over a glove.
Via: I can not believe ...