So far we have seen how the creations of children could serve us to decorate the walls of the living room or bedroom, or to expose them in the refrigerator with a magnet as we have done over many years, but we can also use them to make many more things.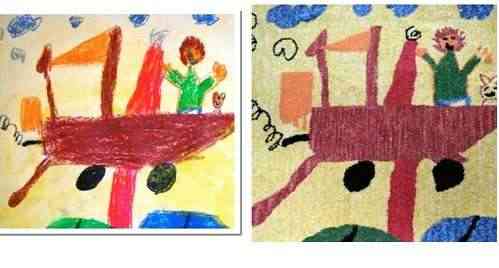 For example, to make a rug. Nayla, a mother of family who resides in Germany has been the pioneer in creating carpets from drawings of children. He started making them for his children and currently distributes his products to the whole world.
Just send the drawing or design to the contact form, with the size we want and in 10 weeks we will have it at home. The price is 150 € plus shipping costs depending on the country and package weight.
More Information: Carpetzz
Vía: Babies and more