With just a few simple keys we can enjoy the best decoration in our bathroom. To start many of the bathrooms are small, so we will choose carefully the paint we want to apply.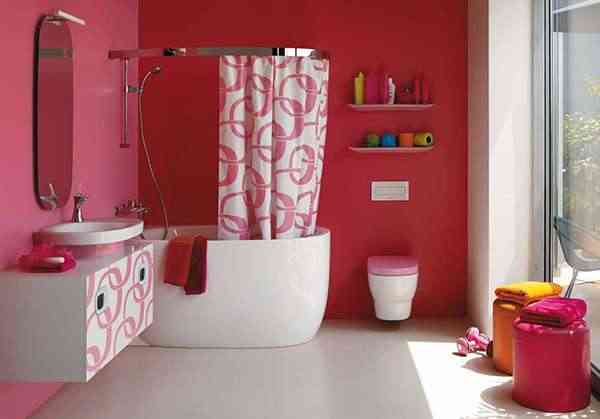 Remember to clean the surface very well before painting it. Light colors such as white, beige or gray usually enlarge the space and increase the brightness of it, which is very good for those who have a few square meters.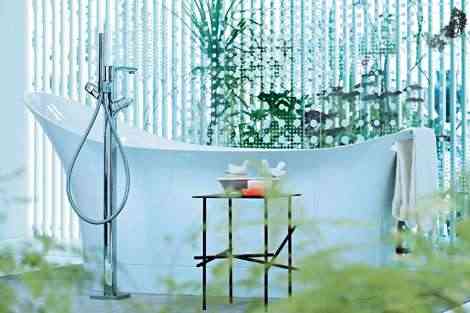 But if you like dark walls, you can always paint the clear ceiling to create the perfect harmony and not reduce the environment too much. We can also paint only one wall of a dark color and the others in light colors.
The choice of accessories must be taken care of to the maximum, since the final result depends to a large extent on these. We will select those that combine and contrast with the colors applied on walls and ceilings.
Remember that we can play with textiles and all bathroom accessories such as soap dishes, toothbrushes, curtains, towels, paper ... we can even help to combine them with the toilet lid.
The details are ideal for decorations. For example, place a small basket at the foot of the toilet, with a fabric to match the rest of the bathroom and place the rolls of paper inside.
Another essential detail is plants, remember that green gives joy and life. The plants are carriers of joy. We can place them in any corner, on the floor, ceiling, on some surface or on a shelf.
Candles and crystal accessories are the perfect match. Think that glass offers a dynamic and versatile image of an environment. Its transparency makes the reflected light create different shapes and this same transparency avoids an excessive surcharge in your decoration.