Although in the modern houses it had lost some protagonism in favor of the living room, today it recovers its essence of central and important stay where there are And to achieve it, it has been reinvented as a comfortable and pleasant space, where everything must be easy. Here you have all the keys to have a more cozy kitchen.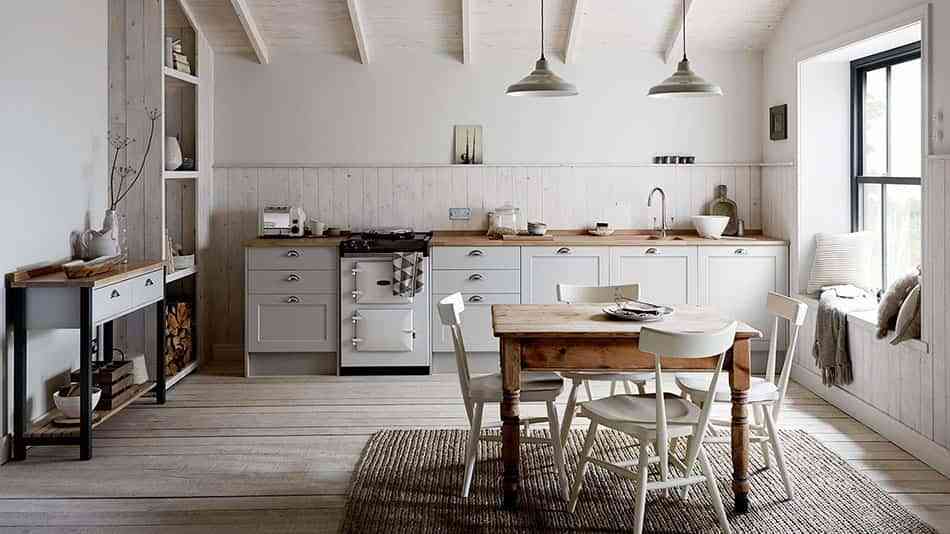 If I tell you that the kitchen is one of the most important spaces in the house I'm not discovering anything new. Around that space the food is prepared and enjoyed, both the daily menu of each day and the special occasions. There we have breakfast, we eat and, in short, we live. Today we are going to tell you some ideas so you can have a more cozy kitchen.
The key is in the warmth, in the comfort of use that offers for day to day. Sometimes the most avant-garde kitchens lose a bit of that feeling of comfort, too corseted by modern materials, straight lines and minimalist air.
Here you have the keys that you can not miss to recover a more cozy kitchen, the one you have always dreamed of. The friendly stay that becomes the center of the house, in the meeting place for family and friends.
The order, essential in a more cozy kitchen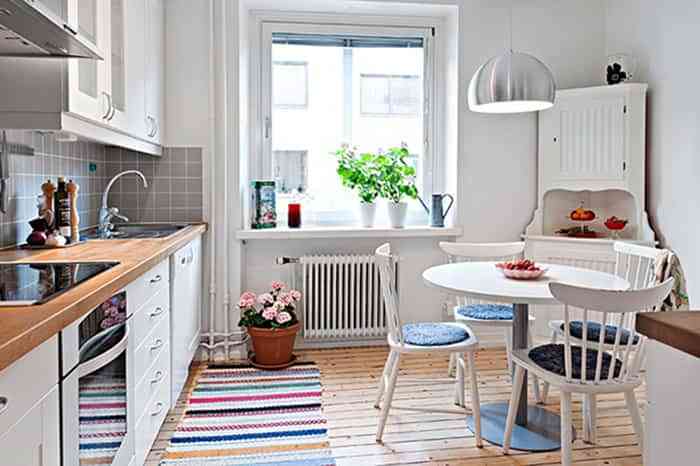 There's no turning back. It is impossible to try get a more cozy kitchen if we do not tackle before some problems that may have. It is the case of order, a fundamental component in any kitchen that pretends to be comfortable and pleasant. If yours is conspicuous by its absence, you know where to start the transformation: ending the chaos and establishing a sort of structured regime in favor of order.
For this we will discuss some factors to take into account, such as the fact of having kitchen cabinets of great capacity, in which to keep safely all those household goods, accessories and utensils of the kitchen.
We need have the countertops free and clear, so that when entering the kitchen a pleasant sensation invades us and we do not want to run away. Find a place for everything and keep it with the passage of time.
It is also important organize the drawers so they are practical and functional. It is useless to have large drawers in which many things fit, if later we find nothing because they are made a mess. Use dividers or interior organizers to divide the space as best suits you.
Bet on wood as a warm and natural material
A perfect way to increase the warmth of any environment is add wood in any of its forms. The cabinets in this material are an unbeatable option to recreate simple, uncomplicated, more comfortable environments. A great way, in short, to get a more cozy kitchen.
They have, in addition, a rustic nuance that goes well with the cutting-edge household appliances, and with certain very contemporary stainless steel or glass surfaces.
Also for floors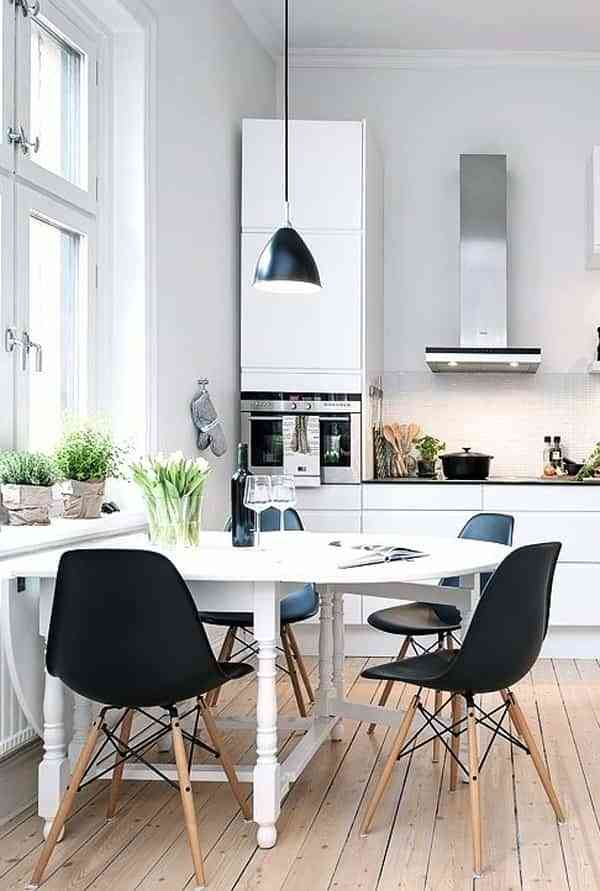 It may not be the most common material for a kitchen, since it requires more complex maintenance, but It brings a pleasant feeling of comfort, it is natural and very decorative.
It is necessary to choose options that are more resistant to moisture and stains, such as certain laminate floors.
Natural light, do not miss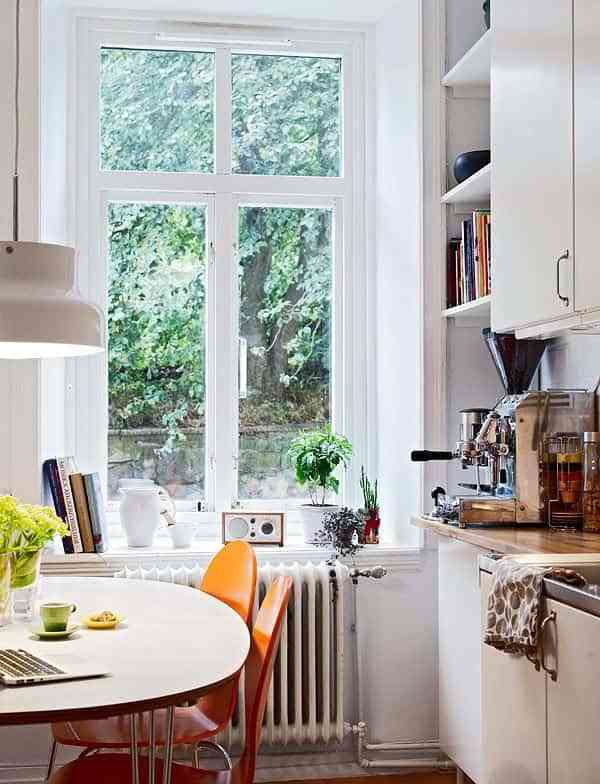 If you are very lucky to have a big window in your kitchen, Do not even think about blocking it with thick curtains or other elements. It is essential that natural light floods the room to achieve a more welcoming kitchen.
A light curtain, or better a package system blind made with a light white cloth will be more than enough to control the passage of sunlight.
In case you're still planning the distribution of your kitchen, You can set up a countertop under your window, with a large area of ​​work or washing.
Around the table
The spacious and spacious kitchens have a lot of livestock in terms of comfort. So, if yours is one of them, you're in luck. You can place a large dining table where you eat and dine daily.
Surely it becomes one of the corners most frequented by all members of the family. You will use it to play, to work, to do homework ...
Details that make it special
How about installing a shelf on which to put your favorite recipe books? What if you hang that sheet on the wall that you like so much? Or a picture of family vacations?
All those small details They will give the room a unique and personal dimension, which you will not find in any other kitchen in the world. Do not hesitate to put some of your things that you like and make you feel good. That will help you enjoy the space every day.