The object we see in the image looks more like an abstract work of art than an object, and the truth is that it is a mixture of the two. It is a kind of storage module designed by Ninke Boelens, which does not prevent it from being also a somewhat abstract decorative object.
It is made with 480 polygons, geometric figures, connected together with elastic bands. In this way we can store things between them, opening on either side and keeping shoes, bags, etc ... They will be arranged in a certain disorder. His name defines it perfectly: «All the things I keep inside» - «all the things I keep inside».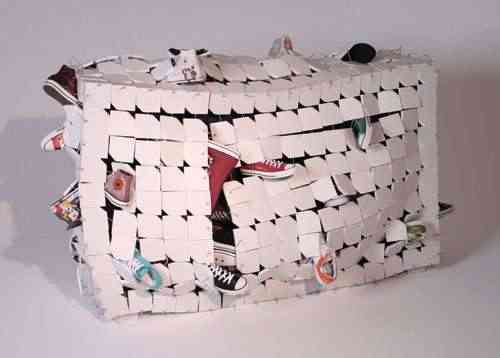 It is not yet for sale and in the coming weeks will be presented at Utrecht Verplettert, the design week of Holland 2009 and surely modern art lovers will want to have one of them at home.
Vía: Design Milk