A few days ago we showed you how new technologies take part in the design of the home with cushions inspired by the logos of Adobe programs. On this occasion also maintain a theme "computer" but we go to one of the most fashionable companies at the moment: Apple.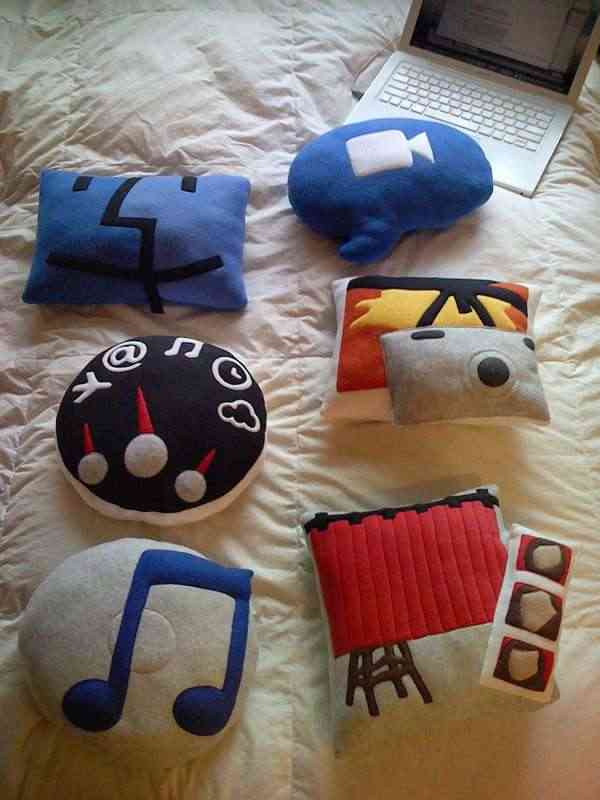 Here we see a pack of 6 cushions in the shape of the most common icons of Mac, such as Finder, Widgets, iTunes, IPhoto IChat and are made by hand with a size of about 35 centimeters. The author made them for personal use, but before the success he started selling them on the Internet.
Its price is 29 $ (21 €) each cushion and 149 $ (106 €) the complete pack. They can be purchased at Throwboy.
Vía: Your Expert