Looking at this picture, anyone would say that we are in front of a house from the XIX century, specifically from the 2009 year, because it seems more typical of the 70 and 80, and it is, but the photography is of the present time.
It is the result of the taste of its owner, the Londoner Tony Strange, for the retro aesthetic, but for now it has only been able to decorate the room although in the future it will be conquering the rest of the rooms.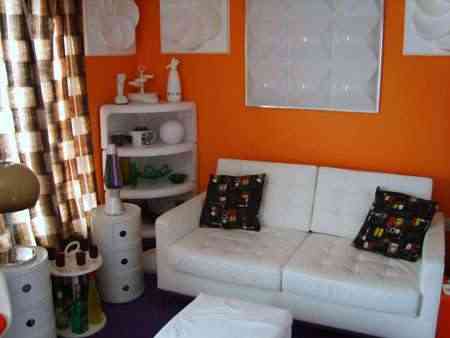 It is not little because the room does not lack detail: walls, curtains, television, furniture or accessories with which to make a trip in time with just entering a room.
Vía: Retro to go