Making a floor or a room have more space is not a problem, at least if you use this simple system: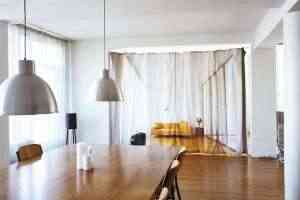 A few curtains with drawings of furniture. Okay, they are not really furniture nor have we increased the space, but there is a greater sense of spaciousness. In them there is a sofa and a TV set, perched on a parquet floor. If your floor is parquet, the effect will be even better.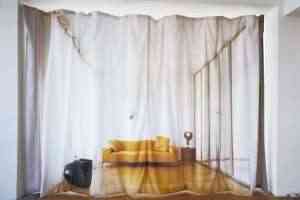 Its creator is the designer Bouka Knottnerus and your name is Real Size Roomscape. We do not know many more about it, only that the design is from 2005 and we do not know if it is commercialized or not but I, honestly, would buy it.
Vía: I can not believe…