The spaces can be taken from any side, even the most unsuspected corner can become useful. For example, this closet that has been converted into an office.
After a fourth storeroom or built-in wardrobe we can find a small but very useful office. For this we must take into account if we have electricity outlet to hook the computer equipment and to plug in a small light, which will surely be necessary. Another fact to keep in mind is the Internet connection: wifi or cable. If it is with a cable we will have to take it there, and possibly pass it with a hole in the wall.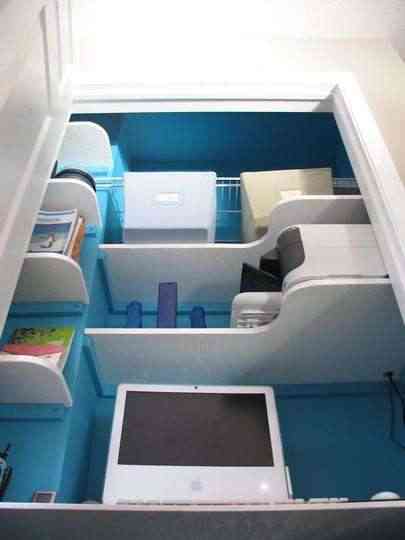 The shelves must be resistant and well fixed on the wall, to be able to store all the resources that we will need to work or study, and surely some more. Remember at this point that the closet can still be used as a wardrobe, but the amount of things that we can save will be less.
When we do not need it, we just have to close the door and everything will continue as before.
Vía: Decorate Today