Today I propose 10 easy to carry out and very useful tips before you start decorating your house or any space.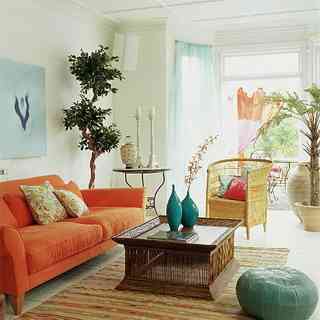 Choose furniture and decorative elements that you like, but that are also functional.
This will avoid many headaches and more of a problem.
Before starting to decorate choose the color of each space, it is not necessary to know the exact tone, but to have a reference of the colors that you will palicate to each room.
Get rid of everything that you do not need, that you do not like or that does not fit with the decoration you have in mind.

If you have objects or decorative elements that you do not like or do not fit in your new decoration but you do not want to get rid of them because they have a sentimental value or for whatever reason, assign a place where you will keep them: in the bathroom, in the kitchen, in the room ... in the drawer, in the furniture, on the shelf ...
Avoid buying unnecessary objects, however common they may be. Always buy what is useful and what you can use.
Inspire yourself The decoration has many details to take into account (colors, style, furniture ...), do not hesitate to inspire, even if it is necessary to copy magazines, catalogs, houses in which you have been, etc.
Decide the style and once you have it clear, stay firm and do not leave it.
The decoration is like fashion, it is in constant renovation and it seems new proposals. However, you must know how to differentiate between what you like and what is feasible in your home, for this you must take into account the space, the lifestyle of the inhabitants, the functionality, etc.
If you want to change the style of your home or a room, start with the basics: change the color of the walls, renew the textiles, add decorative elements ... It is not necessary to make a big investment at once, often with some details. That's enough
If you think there is something that does not stop, take a day to take some pictures, evaluate them and decide both what you like and what you do not and eliminate what you think has no place in your decor.