We do not really know who is lori's but what we do know is that his porch has undergone a radical change or "extreme makeover" that they would say on American soil. Not that it was wrong in wood, but the white color gives it more warmth.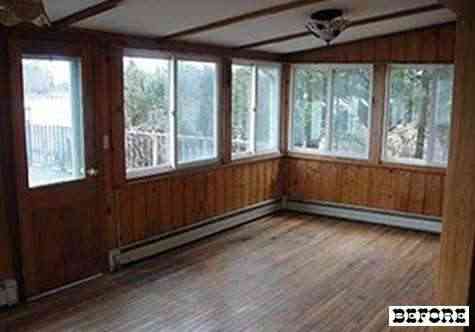 Although it is an outdoor area of ​​the house with many windows and lots of light, the white color gives it even more light, making the green outside glow in the sun.
Everything inside has become white, including furniture and dishes. Everything, except a vase of flowers that does nothing but increase the contrast of the white with the wooded exterior, and a chair with a faint blue color.
Via: Design Sponge