If you have a house of few square meters or an study with no room .. today we talk about this beautiful proposal. An apartment, with a simple and very homey touch that will make our stay a comfortable and characteristic place.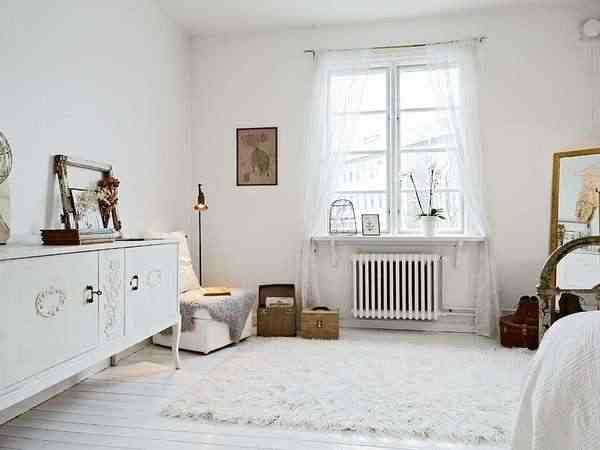 This cozy space becomes the cradle of design, contains everything necessary for us to take inspiration that is applied to our decorations. It consists of a surface of almost 34 square meters, very well used.
In the apartment we can find the kitchen, the corridor and the bathroom. The white color becomes the protagonist of the space, in this way we see a quite Scandinavian style.
The lobby connects to the bedroom, kitchen and a small and cozy bathroom. The organization has been arranged in the form of a walk-in closet with the help of shelves and hooks.
The charming bedroom gives us beautiful decorative elements, with a quite traditional style. The bed, cabinets and dressers are very original, offering a cozy feeling.